Top 4 football boots this summer
This summer football season has been packed with special events. We've all been overwhelmed not only by transfers of players for astronomical sums but also – and that's the main thing – by presentations of new collections of football shoes by leading brands.
There's so much to choose from! And which football shoes became the favourite ones of the Top4Football fans? Well, let's take a look!

Nike Mercurial Superfly FG Lock In. Let Loose
One of the most popular football shoes has dominated the market again. They draw attention mainly by their sharp colourful combination of black and laser orange which will look awesome on the pitch. Already very stylish, these football shoes now have quite a dangerous tinge.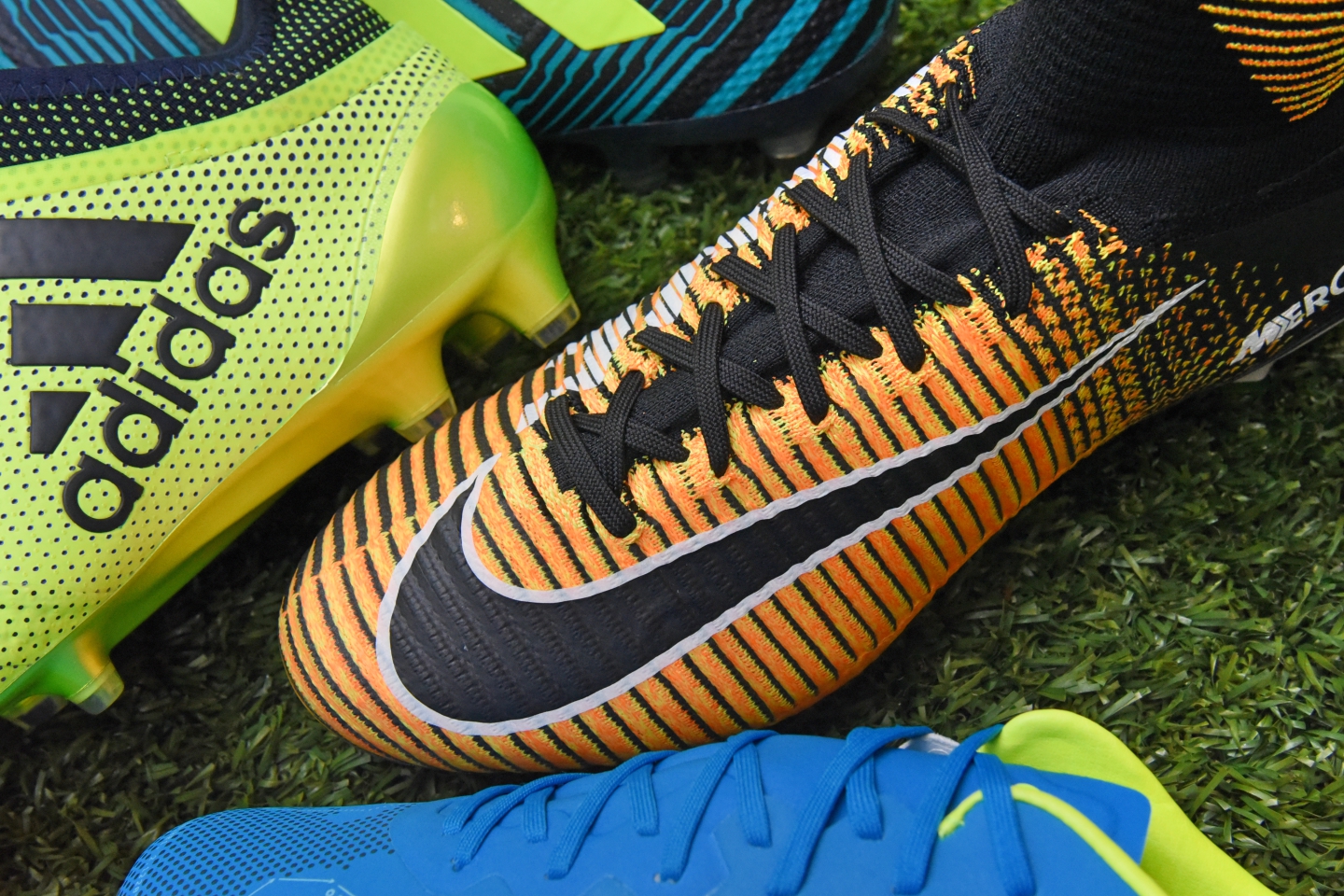 adidas X17+ PureSpeed FG Ocean Storm
When we saw the new design of this superfast football shoe for the very first time, we knew it was going to be a big party! Its shining, sunny yellow colour makes it attractive and highly visible, so you'll be very hard to miss on the pitch. Add its modern hidden lacing and there's no doubt about what this summer's hit is!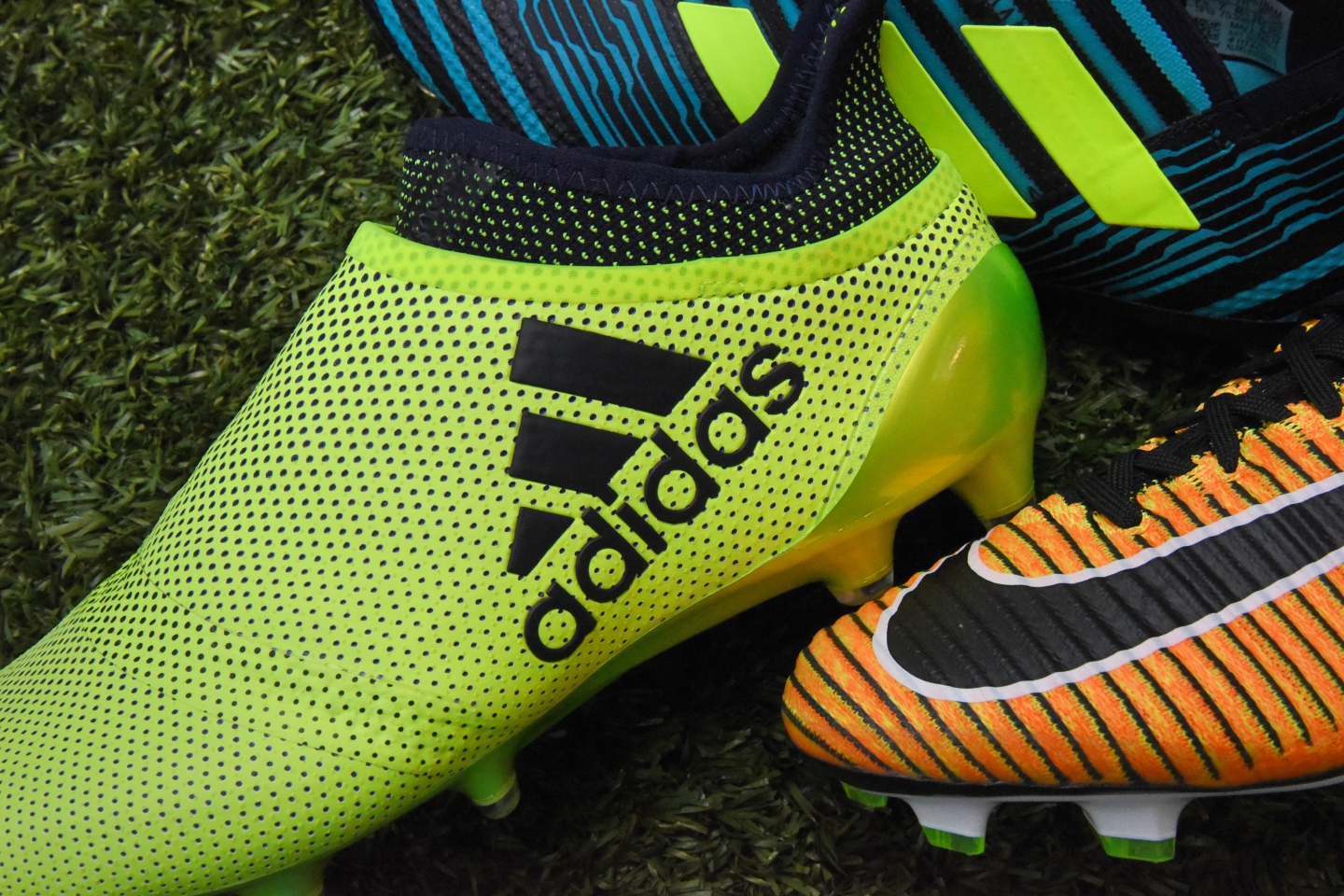 adidas Nemeziz 17+ 360 Agility SG Ocean Storm
One of the freshest new arrivals with three stripes has already put on several colourful designs in its short life. This shoe made of adhesive and very strong tapes lives up to the name of the collection it comes from. An influx of endless energy, danger, and no limits. Everybody is bound to like these beauties! And you like them also in their FG version for raw and wet weather.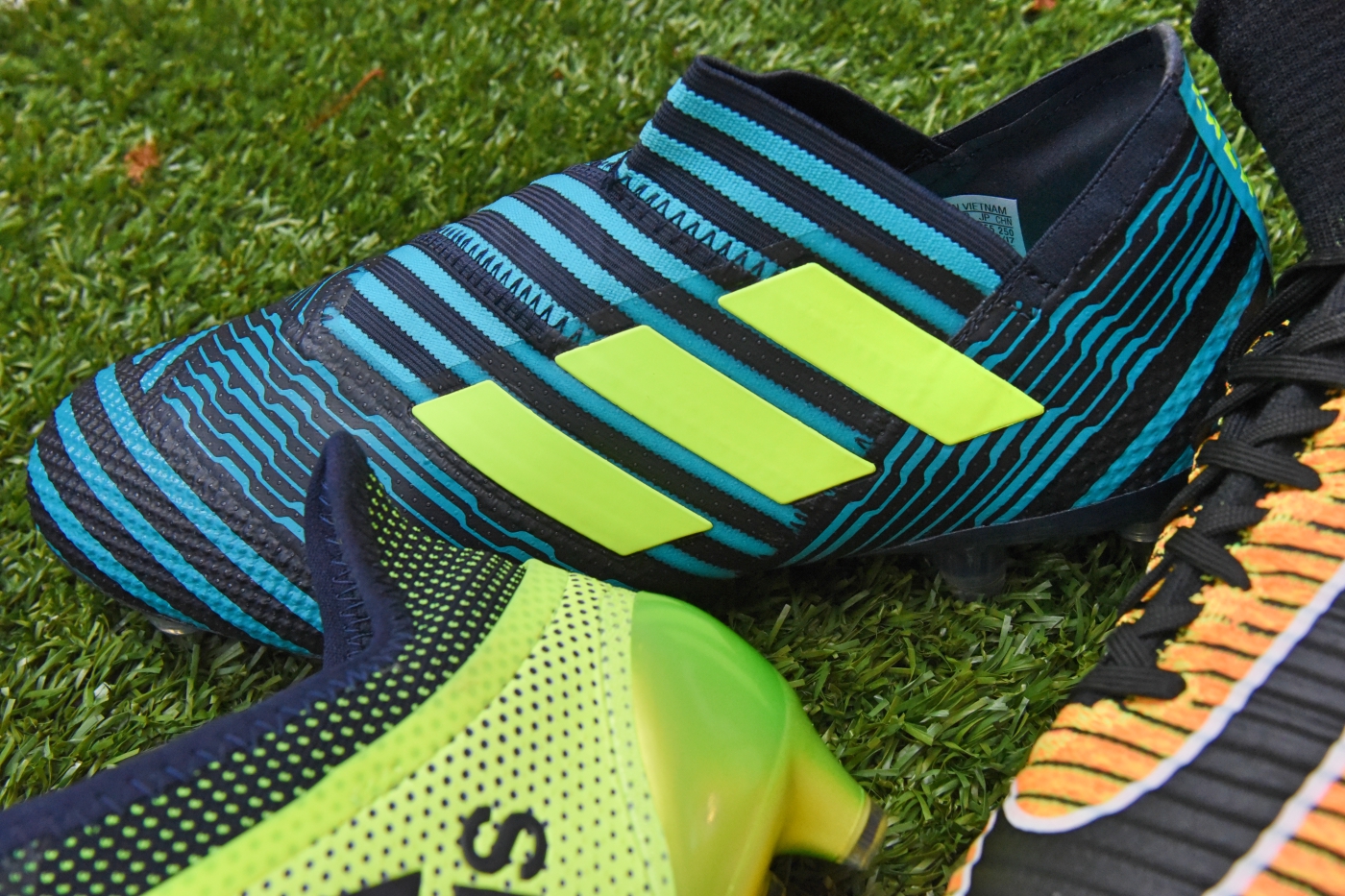 Nike Mercurial Vapor XI Neymar FG JR
When Neymar, the Brazilian superstar, first showed up wearing the Paris Saint-Germain shirt, everybody knew that this transfer was going to be a megahit! The fans swarmed official fanshops, buying the shirts with No. 11 on the back. And what's more, Neymar just released his collection of football shoes of the Vapor model, iconic for his career. The vivid colours full of life clearly show the inspiration he draws from the Brazilian national flag. This shoe immediately became a hit with young footballers who look up to this young idol.