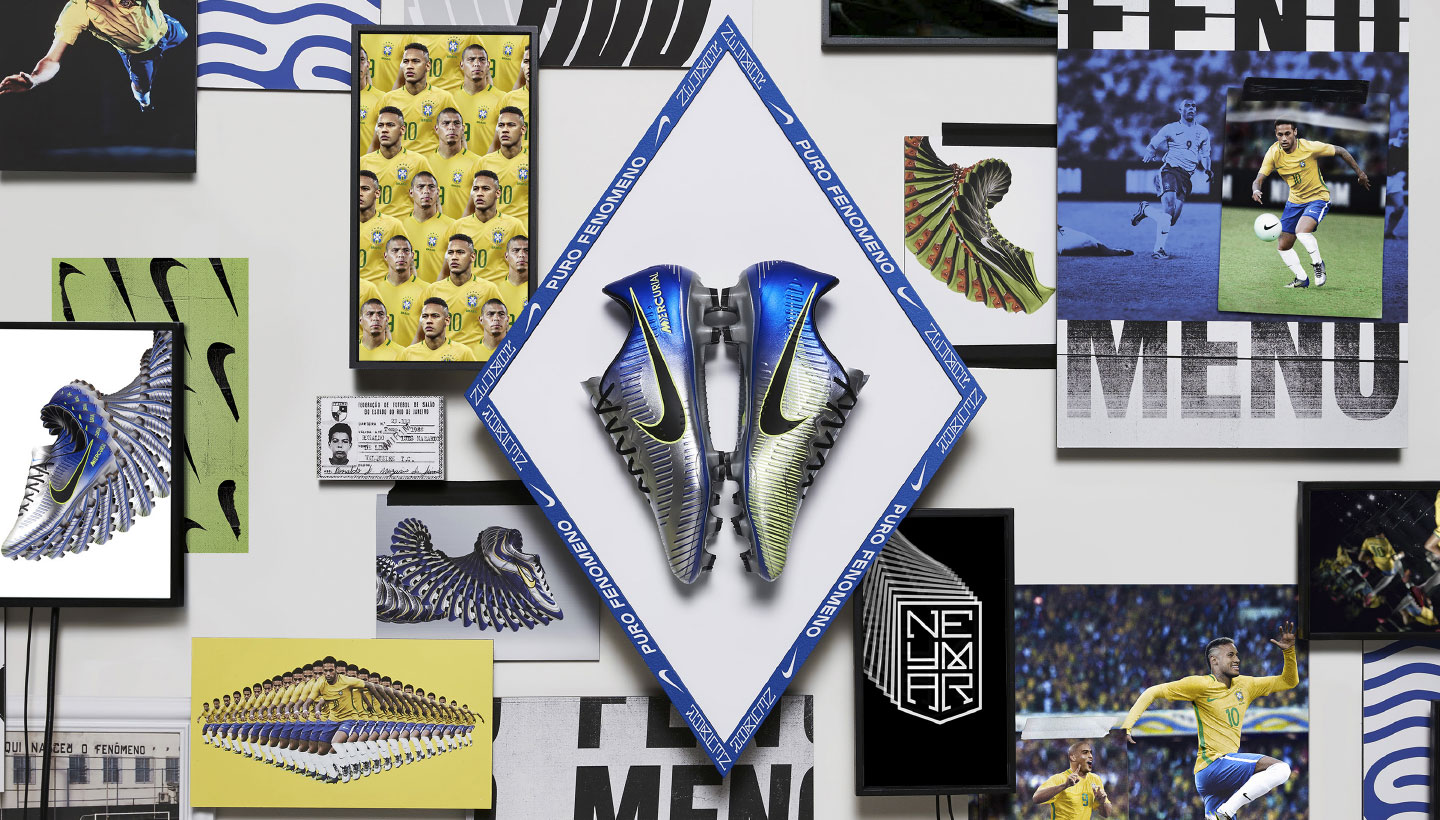 PHENOMENAL CAN'T BE STOPPED
LIKE RONALDO "Ô FENOMENO" IN 1998. DRIVEN WITH THE AUDACITY TO BE DIFFERENT. NEYMAR JR IS EMBRACING THE JOY OF THE GAME. WELCOMING ALL CHALLENGERS WITH THE BALL AT HIS FEET. HIS FOOTBALL IS PURE MAGIC. THERE'S ONLY ONE. UNTIL ANOTHER RISES. PURO FENOMENO.
Buy now
THE SPIRIT OF THE PAST REMASTERED FOR THE FUTURE. NEYMAR JR'S PURO FENOMENO MERCURIAL VAPOR.
NEYMAR'S NEW PLAYER EDITION COMBINES TWO OF THE MOST ICONIC MERCURIAL DESIGNS FROM THE PAST: The 1998 RONALDO ULTRA SPEED AND THE 2010 MERCURIAL VAPOR VI, REMASTERED AND APPLIED ON THE LATEST MERCURIAL VAPOR. 20 YEARS OF PHENOMENAL FOOTBALL FUSED IN ONE BOOT.
Buy now