Winter is here and with it also the need for specific equipment. For cold weather with snow or even a freezing wind. Check out our short list of products, that will make your winter training easier and more comfortable.
It is good to start from the basis. And during the winther, the base of an outfit should be formed by functional apparel. It makes a thin layer on your skin, which will make you warm during active movement. And at the same time it does not limit your movement ability. As a next layer we mostly wear a training set (or tracksuit). It is also good, that you will find it useful during spring and autumn as well. And if you already have a part of a tracksuit, make sure to complete it with a second part. Either by pants or a sweatshirt. But during winter we often need even more layers of clothes, and the last one should of course be a jacket.
With three layers on you will probably resist pneumonia and other similar illnesses, but frostbitten fingers or ears, that is something even worse. Therefore do not forget about a hat and gloves. And for true connoisseurs we also offer the coolest neckwarmers.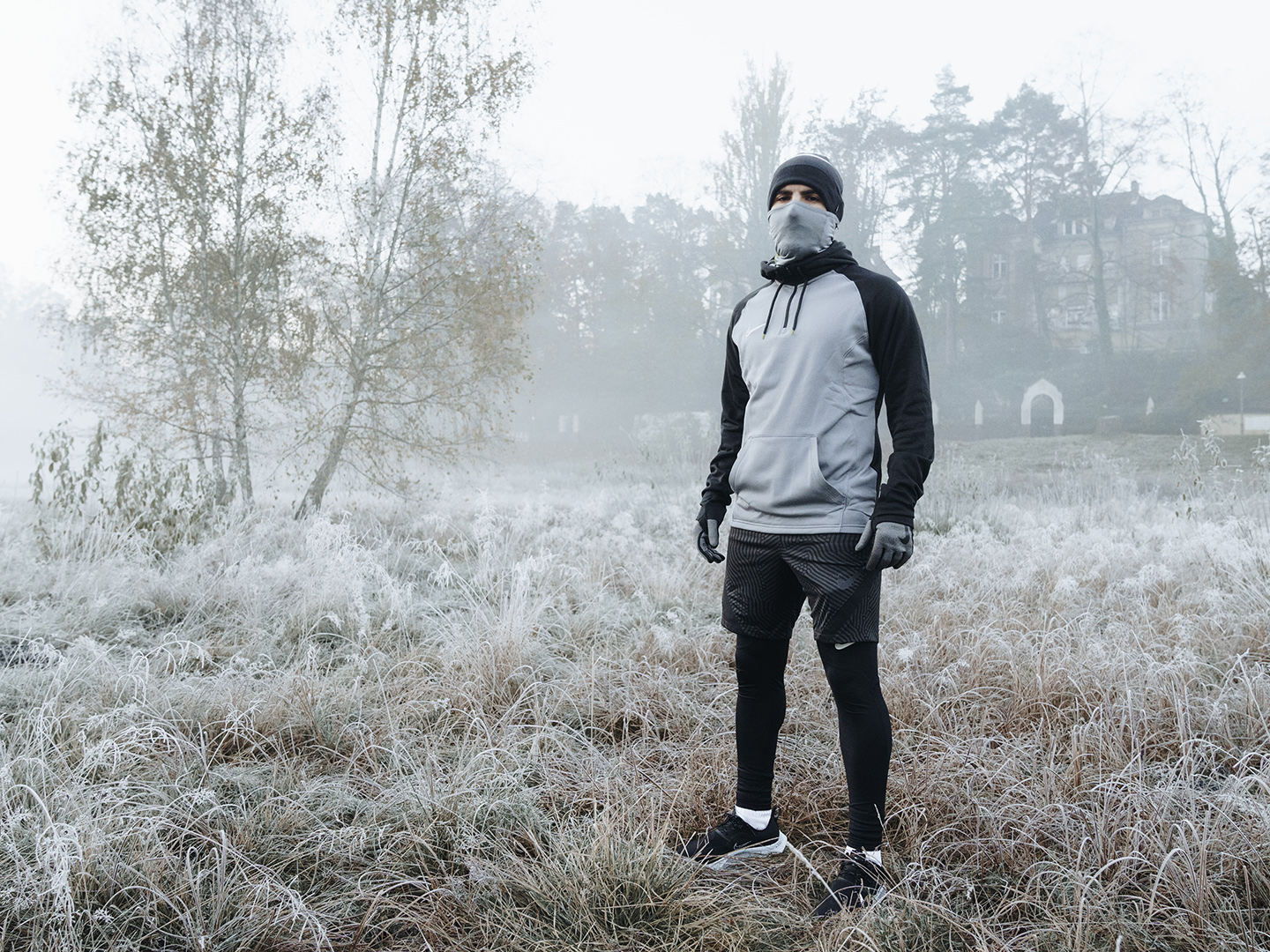 But eventhough we are a football equipment shop, we do not forget about moments when we are not exactly running around on a pitch but instead we are, for example, on our way to job, to school or on a date. In these kind of situations you will not be a star wearing a tracksuit and a neckwarmer. So do not forget to go through our "civilian" clothing offers. We have stylish jackets, sweatshirts, vests and everything else.