New collection of NIKE football boots
In recent weeks, Nike has been showering football fans with lots of new collections. Another one named Rising Fast will be worn by Nike professional players born in 1995 and after. Its new colours provide an opportunity to recognize the forthcoming generation of global stars.
With the official Lock In. Let It Loose collection, with its typical signal orange colour, darker Tech Craft as well as Academy Pack editions arrived, reminding of football academies in which the players had to wear black shoes before they made it to the A team. Rising Fast, the latest summer collection, is the first of its kind and is designed for players from a special age group.
With this selection Nike wants to show its impressive young talents to the world. The Mercurial football shoes will be worn by Leroy Sané and Anthony Martial, while the Hypervenom shoes will grace the feet of Ousmane Dembélé, Kylian Mbappé, Marcus Rashford, and Alex Iwobi.
Let's not forget about Magista and Tiempo football shoes, which you'll see on the feet of promising young guns. The shoes are dominated by a pastel blue color, complemented by dark navy shades.
The Swoosh shoes are highlighted by a mango orange color. Get ready for an invasion of young stars. Put on the same football shoes in our Top4Football store.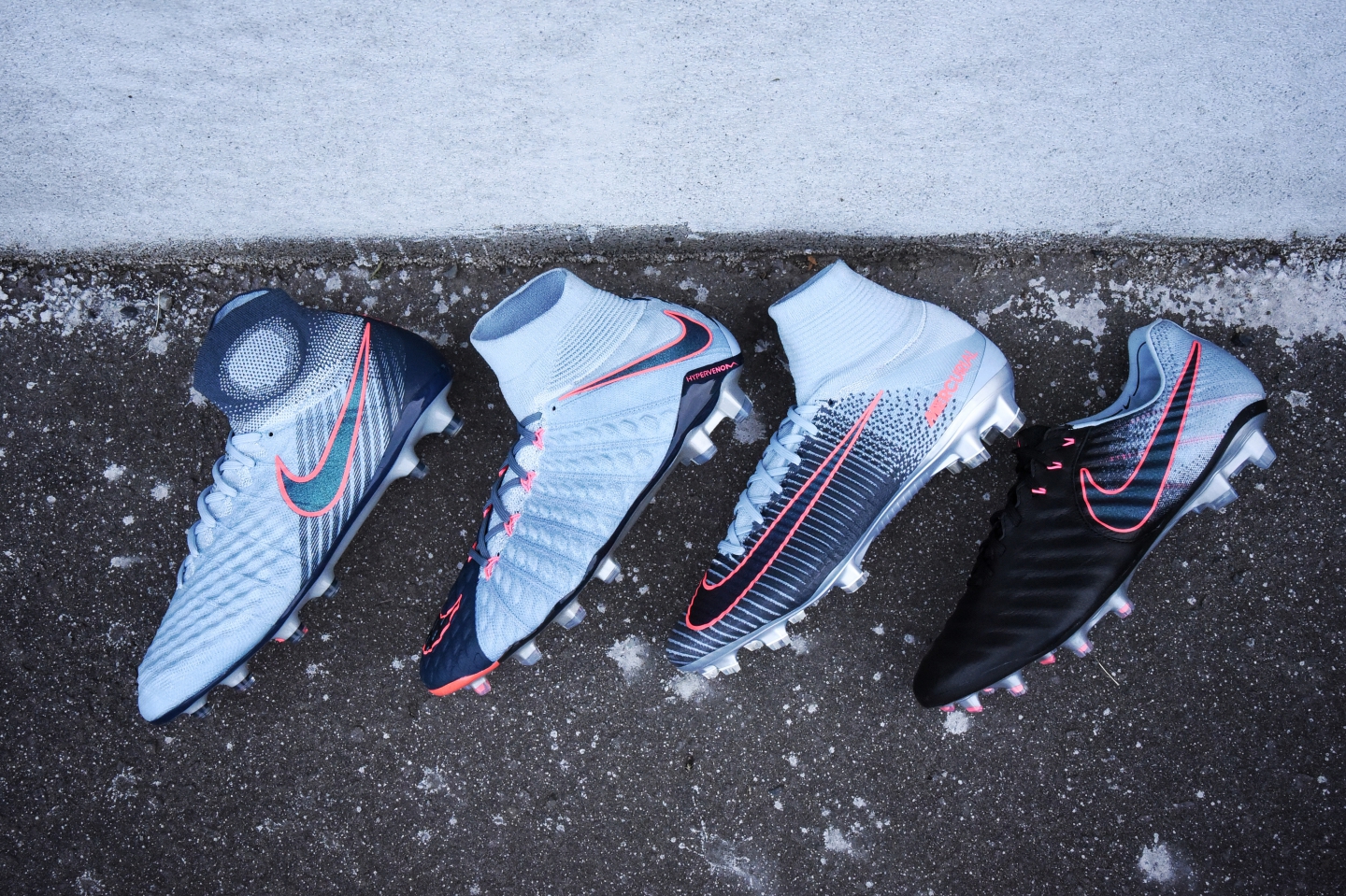 Jakub Jonáš - Top4Football