Trip to France for the Women's World Cup final
An epic trip to France for the Women's World Cup final is here. I can't wait to see the best players live in action. We touched down in Lyon on Saturday, got accommodated and then set off to explore the city centre where we visited the official fan zone too. The calm before the storm. That's how you could describe the atmosphere a day before the big final, but also the moments before a real storm that struck us and ended our moments of joy at various football attractions. There was nothing to do but to return to the hotel.
Next day we woke up early in the morning to have enough time for all our plans. Hotel breakfast was really generous, so we charged up extensively before a long day. It was finally sunny, therefore there was no stopping us from enjoying the city to the fullest. The fan zone was getting more and more crowdy with fans of both teams during the morning. It was lovely to see all sort of creative costumes and special dresses in colours of the Netherlands or the USA. We had to take pictures with some of them. You could truly see enthusiasm on their faces, everyone was making clear whom they are cheering for.
After exploring all historical sights, we eventually reached the stadium. Collective chants, flood of orange, stars and red & white stripes. We all felt this was going to be a fantastic final. Even though the Netherlands' players kept battling until the final whistle, it simple wasn't enough to beat the US side. I was actually glad, because I really wanted them to win it. I enjoyed the game very much, the whole experience, the crowd, the stadium and special performances from both teams… simply incredible. It definitely was my best ever football experience so far, one that I will treasure for the rest of my life.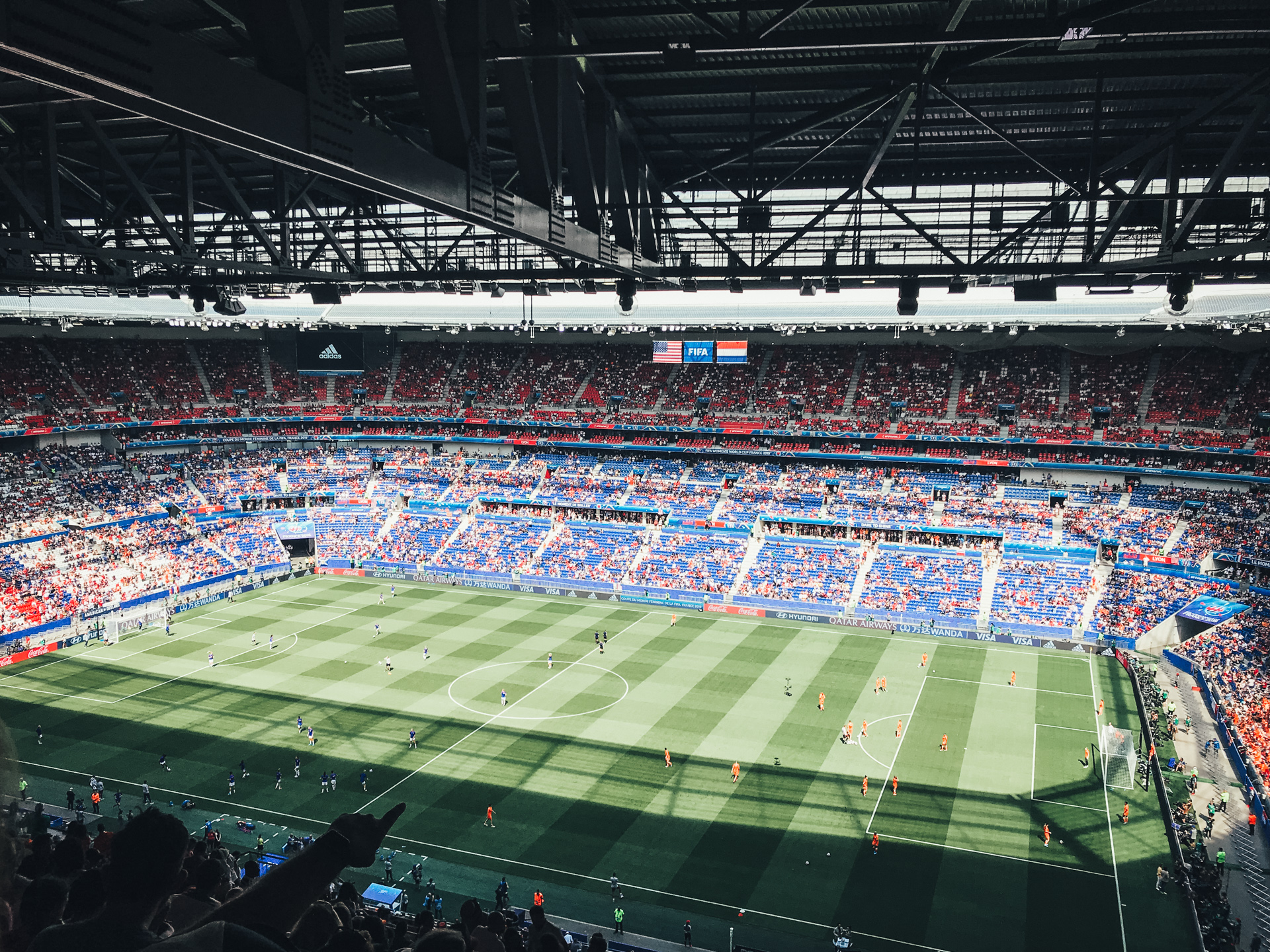 Huge thank you goes to Top4Football and adidas for making this happen!
Aneta Sováková