Interview with Cristina Baudet
Product of FC Barcelona's academy, member of the youth Spain national teams and currently a player of the RCD Espanyol Women team. That is Cristina Baudet whom we had the chance to meet and make an exclusive interview with in which she speaks us through her beginnings in football, her love for the game or the situation in women's football. All of that and many other interesting stories from the life of the midfielder lacing up adidas football boots can be found in the upcoming lines.
Hi Cris.
Hello.
How are you doing? Could you introduce yourself a bit?
Of course, my name is Cristina Baudet, I'm 27 years old and I come from Spain. Currently I'm playing for Real Club Deportivo Espanyol, but I have been playing football for my entire life.
Where are you from?
I'm from Barcelona, I've spent my whole life in this city.
What position do you play at?
I play in the midfield, but I can play on the top or on the wing too, pretty much anywhere.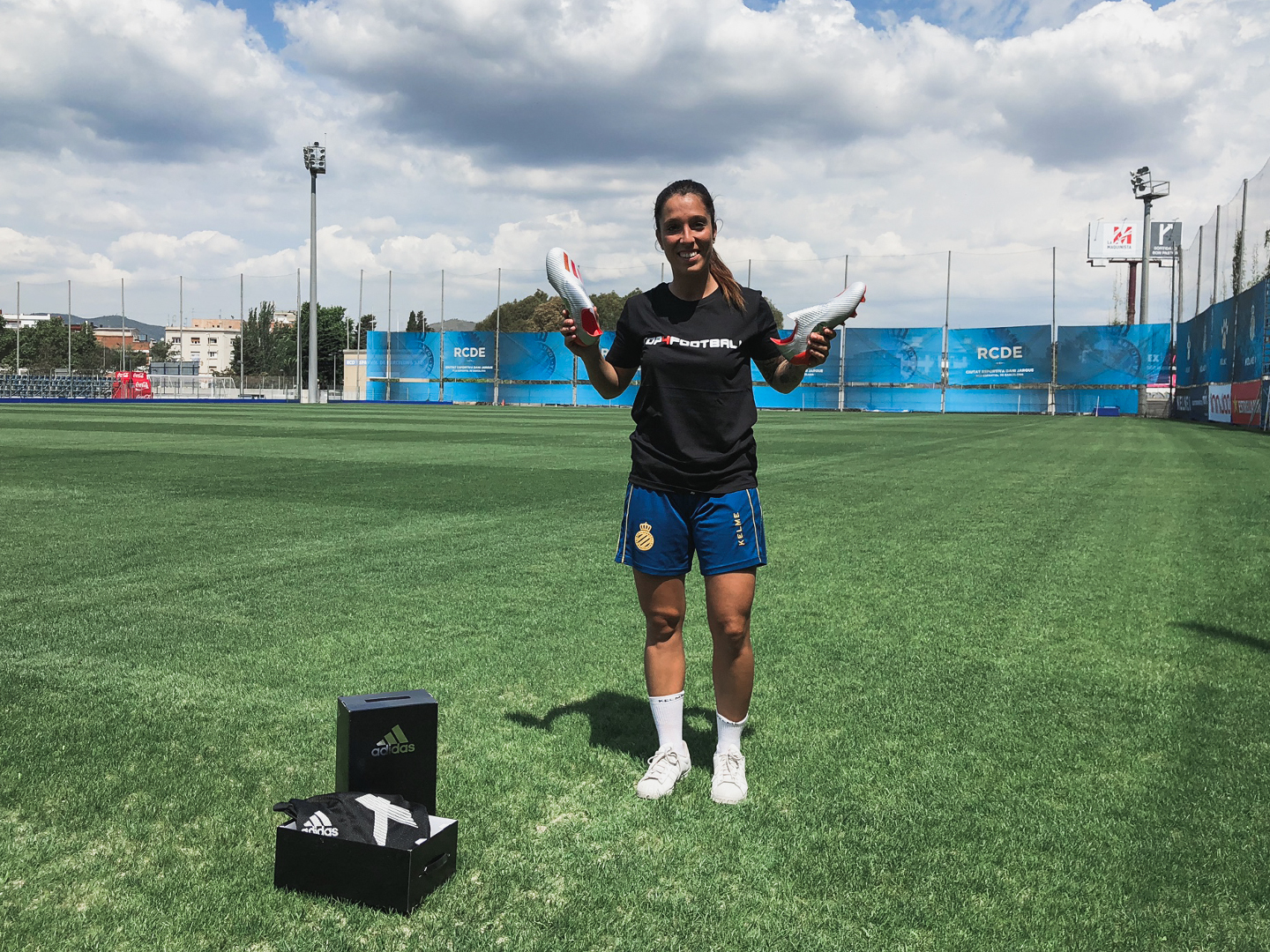 Are you in the national team?
I always was ever since I was young. I started playing for the national team when I was 15 and I was progressing through all the categories. Now I'm just missing the last one, the senior national team.
How and why did you start playing football?
I liked football since I was a small child, also thanks to my family as my brother and father are both great players and I was often going to see my brother play. One day they gave me a doll as a present, I took her head off and started to play football with it. That was the moment when my father decided to sign me up for football, because it's simply my sport.
Have you done any other sport or just football?
I always liked all sports, but I only devote to football. I used to do padel or play basketball, but football has always been a priority.
You were born for football, right?
Exactly, I was born as a baller.
What has been the best moment of your football career so far?
I have loads of great memories, for example winning the title and a cup with FC Barcelona where I used to play before moving to Espanyol, we also played in the Champions League which was one of the top moments. Last great experience was to play in the men's huge stadium, RCDE Estadium, that was a dream come true.
How about your best goal?
My best goal was the one I scored last year against Santa Teresa, it even made it to TV as the goal of the year when it was actually competing against boys from La Liga, but it was my goal to come out on the top. I dribbled past four defenders and tricked the keeper, everyone was going crazy about it, it helped me a lot at the time.
Now tell us about the worst moment… what would you like to forget about?
I have luckily never had a moment like that, but of course there have been difficult times. I wasn't feeling very well when I was playing for Barca since I didn't get much play time. I was just slowly collecting minutes on the pitch and had to wait for a proper opportunity and I simply didn't like that, I want to be playing all the time. It even got me in some troubles because I couldn't understand why they gave me no chance, but that's it, nothing more.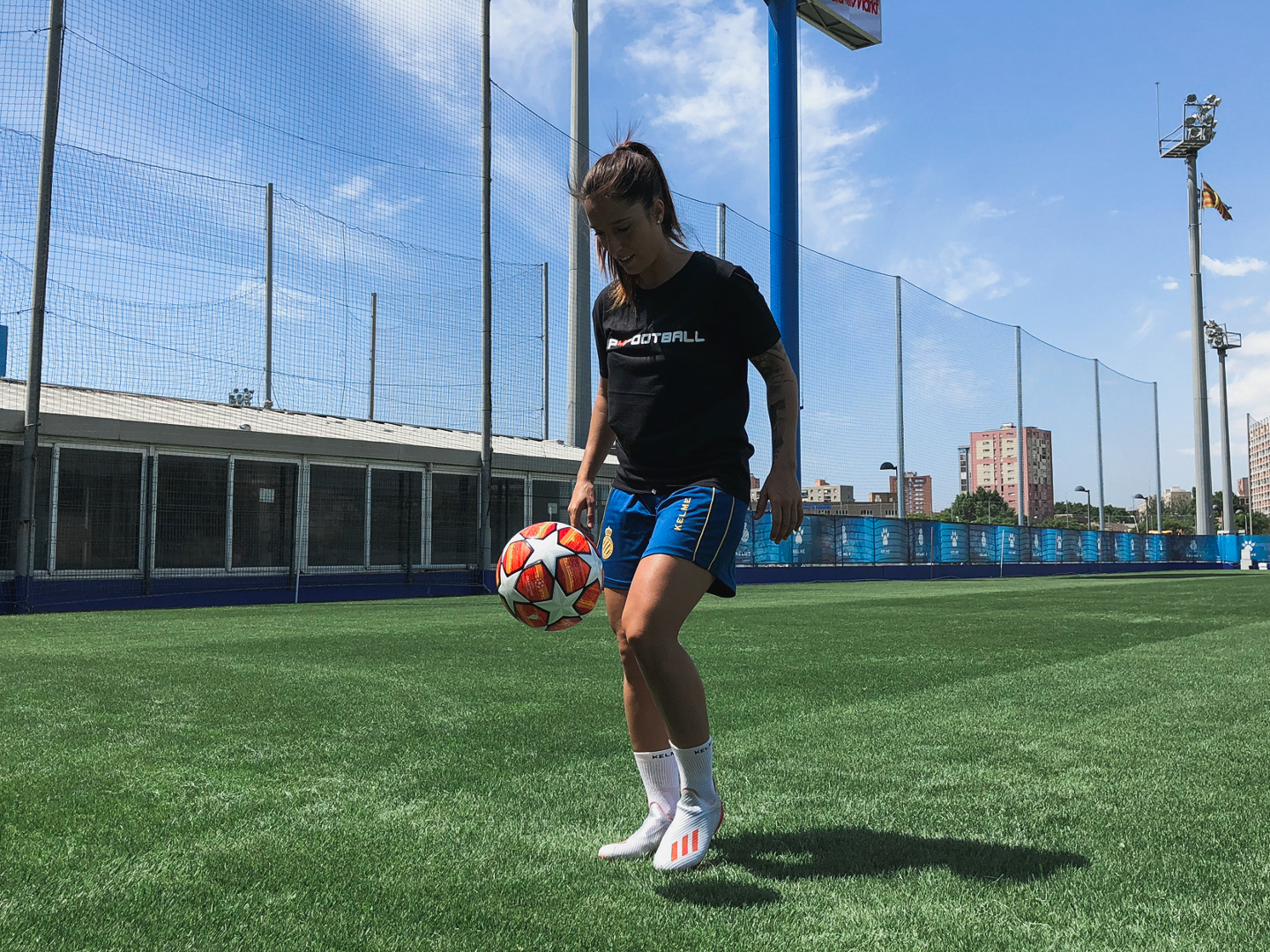 You are a midfielder… do you prefer to score goals or to prepare them?
I like to create the game. Take the ball, keep it for a while, move it and then find a teammate. I really love passing through balls after which our forwards can go and score.
Who is your football idol, who inspires you?
Back in the days it was Ronaldinho, he used to be an incredible inspiration. Among others Iniesta, who is now playing in China, is a great inspiration too, or Isco for example. They really are big players and magicians, I've always loved watching them.
How far would you like to go in football?
It seems like women football is on the rise now, also for that reason I'd like to go as far as possible and that means the national team. I want Espanyol to keep improving and win a league title or a cup with them. But most importantly I want to enjoy every day with a ball at my feet, no matter what happens, just enjoy football.
Do you have any offers from other clubs at the moment?
Yes, I do have offers from other Spanish clubs, they are currently taken care of by my agents, it's their job now. Then I will only make the final decision, whether I'll stay in Espanyol or move elsewhere.
And how do you feel about it now?
My heart is telling me to stay, because I have my family here and Espanyol really is the club of my life, it's given me everything. But it's good to take a look at all offers from time to time and keep your eventual doors into other clubs open too. Simply to assess all offers and then make a decision.
Do you have any ideas on what you're going to do after your football career?
I know that I'll continue working in football, I'll always be depending on it. I might go to coaching or anything else, but I'll never leave football as it means everything for me.
You'll always live the football life.
Exactly, always living football.
Tough question to finish off. Why do you love football?
Probably because I was to close to it ever since being very young, I've been always watching all games, practically since my birth.
You are still young, but do you have any tips or advices for girls that are starting with football?
Yeah, women's football is growing rapidly right now, and they have to utilize it. We were working on it for years, we used to be no one. Now good times are ahead, women's football is expanding, and these girls must take the most of it.
And you too, I guess…
And we're doing so, we're really enjoying it!
Thank you very much.
Me too.