Interview with Aneta Sováková
It's been quite recently that we announced a competition in which we searched for the best and most emotional story in women's football. In the end, Aneta Sováková became the winner of the contest that we rightfully named "Path of dreams" and so she could enjoy a day in front of our cameras and will travel with us to Lyon in France to see the grand final of the Women's World Cup.
At this occasion we asked Aneta a couple of questions which will answer you how a young girl can make her way into a national team or what are her further goals on the path of the dreams. You definitely should not miss out on the complete story of this young talented midfielder which you can find at Top4Football TV.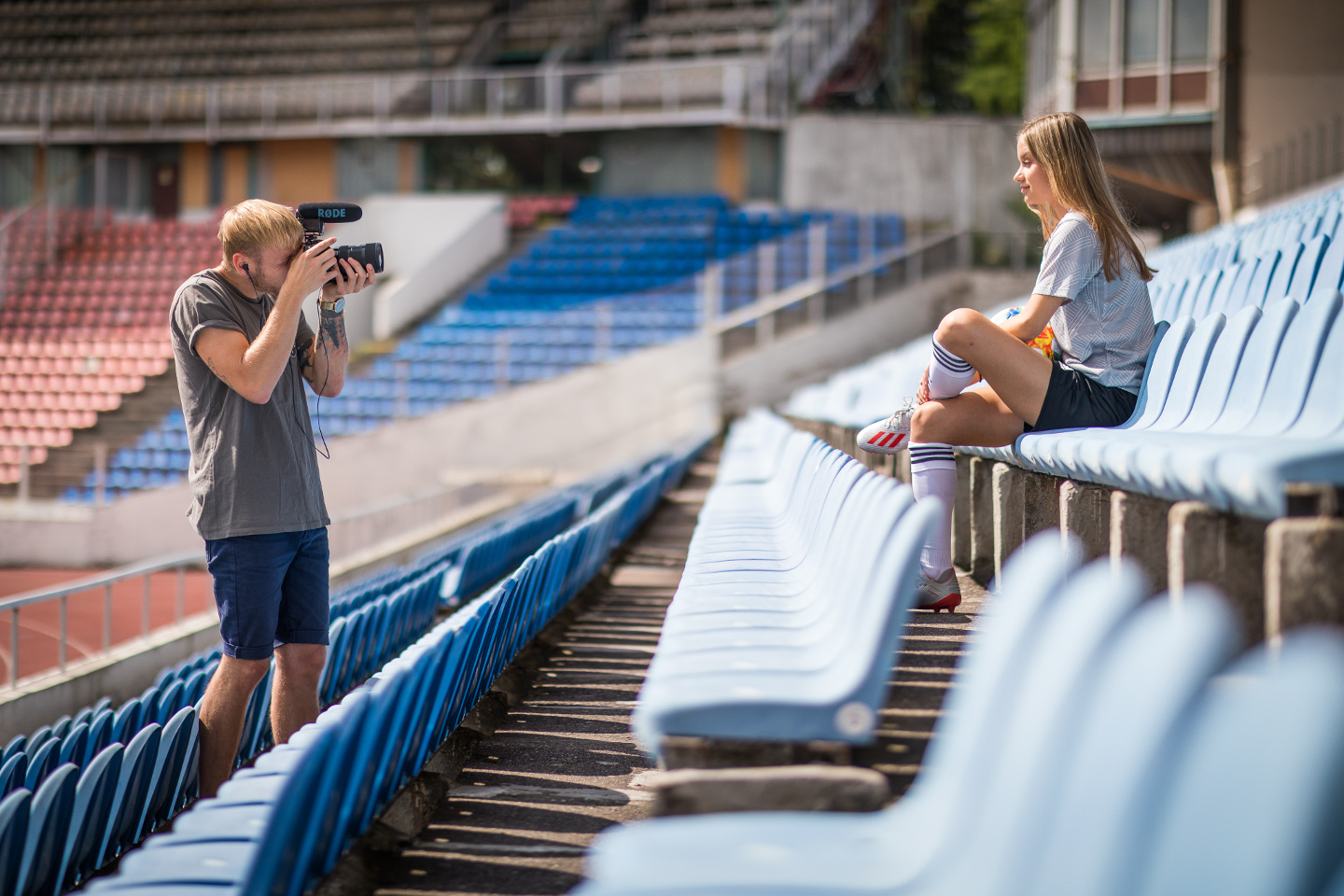 Hi, we'll start at the very beginning, how did you start playing football?
It was my sister who brought me to football, she wanted to play since being a little girl, but she didn't want to do it herself, so she convinced me to try it too.
You grew up playing among boys and after that you moved to play with girls, was there a big difference?
Actually, there wasn't. I already started playing with girls in U10/U11 and at that age, boys are not that much taller or stronger. Sometimes it was even the other way around.
Did you feel any advantage over other girls?
I definitely had advantage over girls that only played women's football, but there's not many of them, most of the girls start playing with boys, just as I did.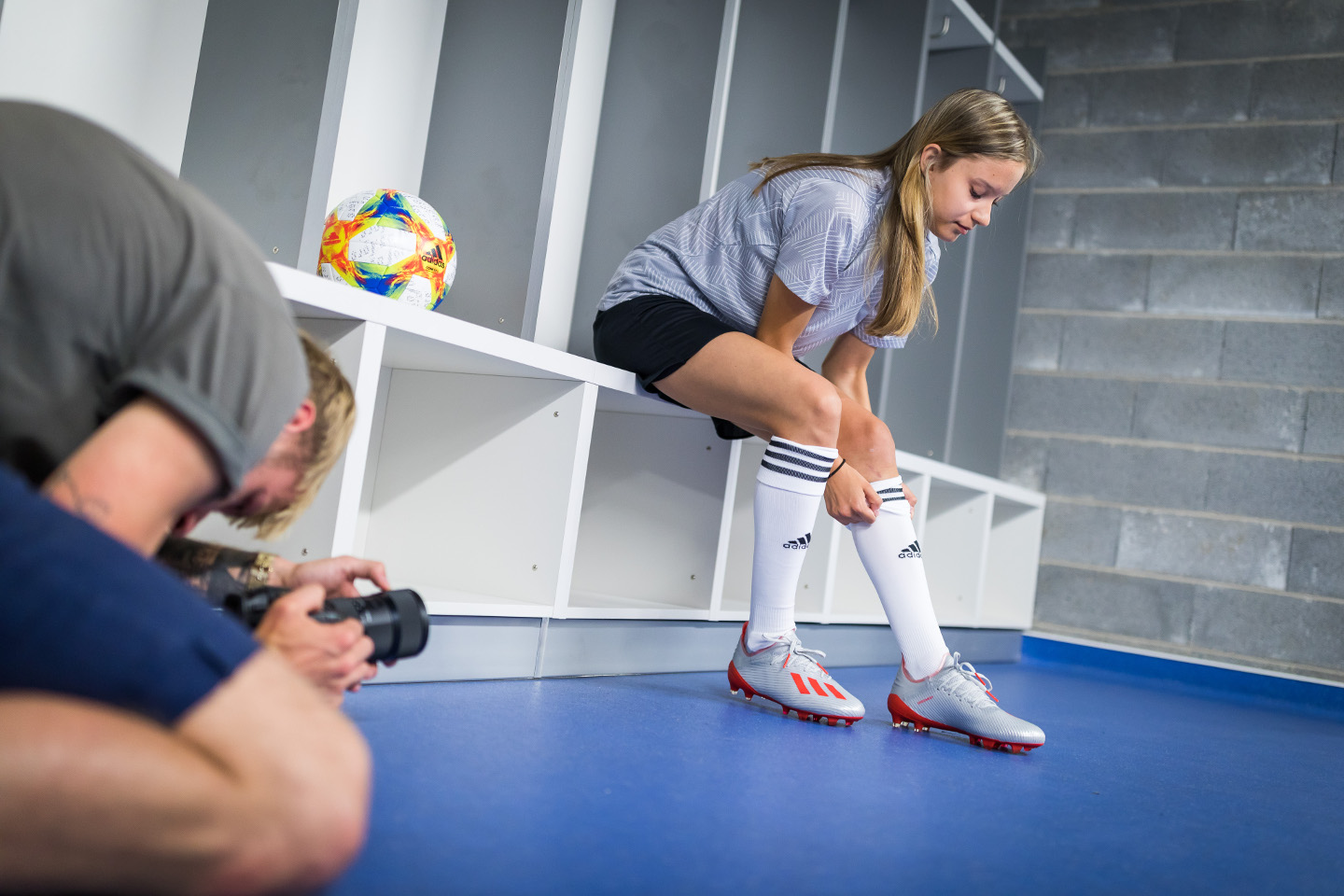 How did the transition to women's football happen in your case?
Me and my sister went to a football summer camp in a local city where one of the coaches noticed we played well. After that she offered us to try our luck at Slavia and we agreed.
You call yourself a universal player, however, where do you prefer to start?
Currently I like playing in central midfield the most. I play there alongside my sister so of course we have a great connection and understanding of each other.
What is the most important thing in football for you?
Most important for me is to enjoy the game. Sometimes it also depends on the team and the will of the players, we all should be giving our best every game to be the best we can be.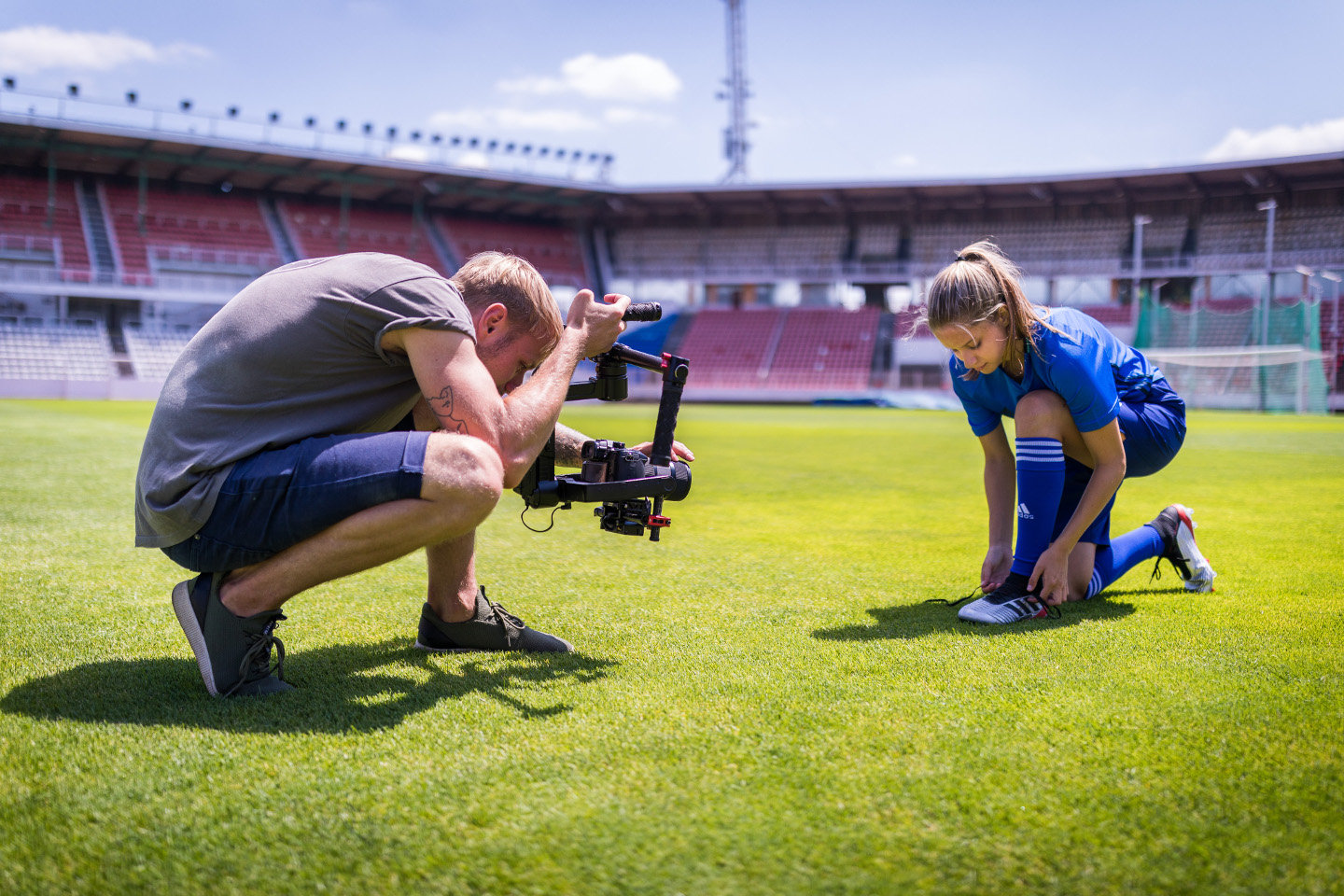 If you could choose one most memorable game or moment in your career so far, what would it be?
Probably scoring my first goal for the national team. It happened in Denmark in the first round of qualification for World Cup. I ran to support our attack from the defensive line and after a cross my first-time finish found the back of the net.
Do you have any football idol?
I do not have a clear idol probably, but my most favourite player would be Alex Morgan and in men's football it would be Marcelo from Real Madrid.
Do you follow the football action around the world?
I do but only occasionally, much rather I play it myself.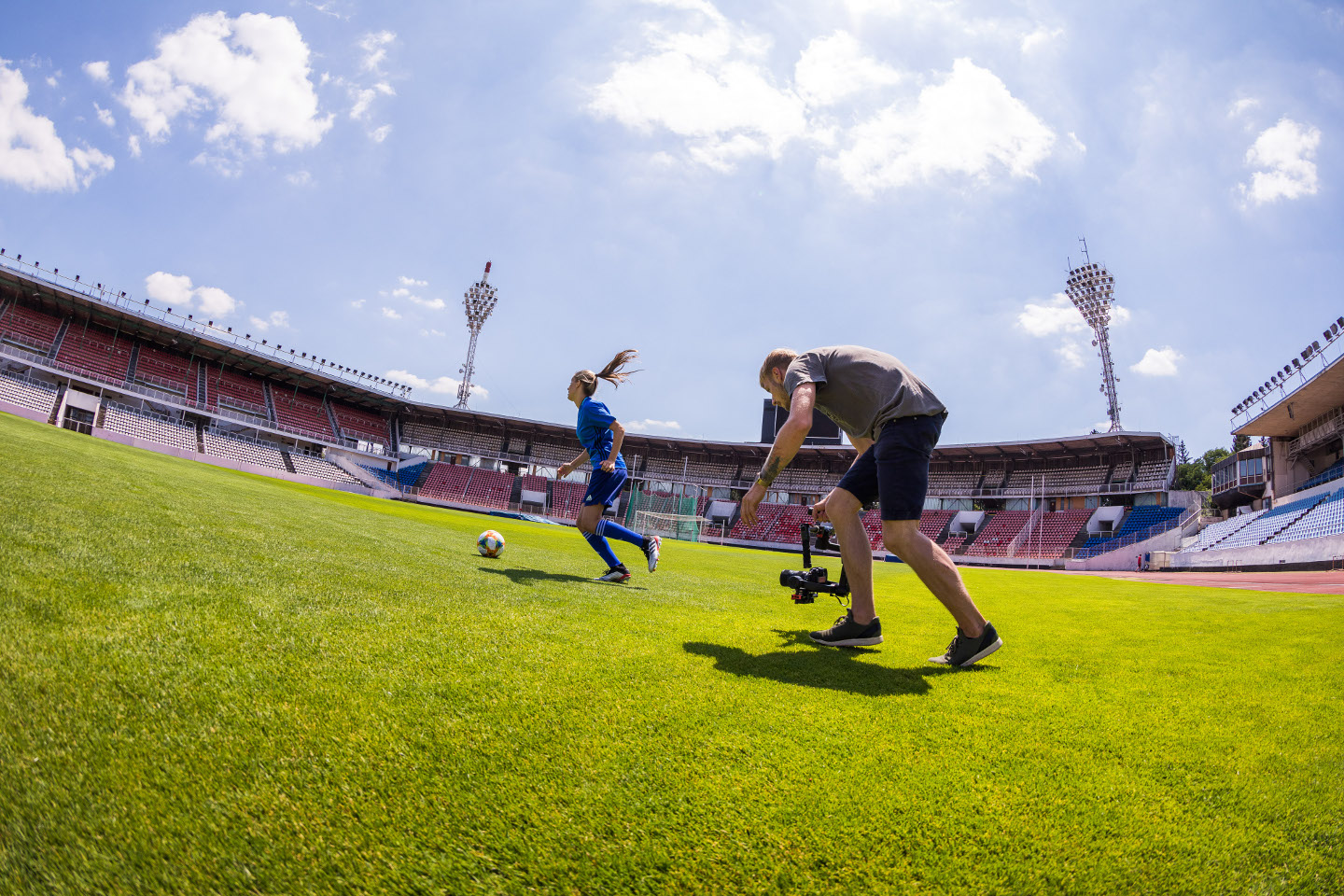 Are you watching the ongoing Women's World Cup? Who caught your eye and whom do you fancy winning the title?
Yeah, I follow al the news from the World Cup. Most of the games are played at a really high level. So far, I liked the US team the most, I think they are capable of winning it again.
Boys often tend to care a lot about their football equipment and know absolutely everything about football boots, is the same with girls?
I think boys care much more about this. I can't speak for all of girls, but I believe that we mostly decide based on design and fit of the boot. I've got to admit, that design is the thing I care about the most myself.
What are your favourite football boots then?
My dad always used to tell me to get Mundials, best quality he said, but those days are gone. I prefer boots with a sock, they fit me better. At the moment I'm wearing the adidas Nemeziz boots.
What is your football dream? Which team would you love to play for one day?
My dream is to play football professionally since I would love to do what I love for living. However, I know that anything can happen in football and life so I'm not leaving school behind too. And I don't have one dream club, I just want to play in a team where I can improve my football as much as possible.
You made it to the women's national team which is clearly a great success. What would be your advice for girls that dream about such things?
My advice would be to play for as long as possible among boys because football-wise that will teach them the most. Also, even if things aren't going well, do not give up and remember to always train individually outside of team trainings.
And our classic question to wrap up, why do you love football?
I love football, because it helps to relax psychically, every time I go on the pitch, I forget about all my troubles. It's important for me to have dreams in my life and it's football that gives me those dreams.
Mikoláš Bartoš - Top4Football