Designed for game changing speed
The adidas Crazyrush Pack sets new standards with the brand new X Crazyfast line. The new "Aero technologies" provide a speed boost to your game and will leave defenders in the dust. In addition to the innovative X Crazyfast+, the X Crazyfast.1 Laced and Laceless versions are also available.
Don't be "just" fast. Be unpredictable.
adidas X Crazyfast+

Experience the ultimate lightweight performance with the X Crazyfast+. Engineered for quick movements and rapid changes of direction at high speeds, this shoe incorporates advanced technologies like Primeknit, monomesh upper, and super light laces. The adidas X Crazyfast+ stands as the lightest shoe available in the market.

adidas X Crazyfast.1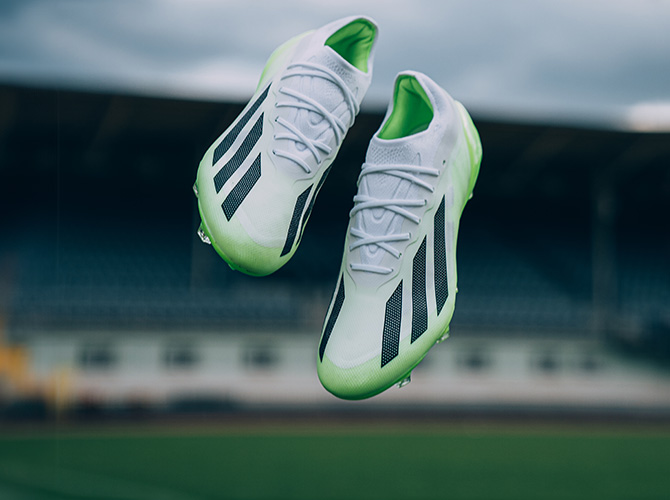 adidas Predator Accuracy & adidas Copa Pure