adidas FUSSBALLLIEBE
The Official Match Ball for the EURO 2024
The official match ball of the most prestigious European tournament is here. Discover the "FUSSBALLLIEBE" match ball, which promises absolute control and precision thanks to its innovative, seamless and thermally-bonded construction. The match ball is inspired by the colors of the competing nations and is intended to once again illustrate the motto of the European Championship:
"UNITED BY FOOTBALL - UNITED IN THE HEART OF EUROPE".
FIFA QUALITY PRO
Highest FIFA rating for footballs. The balls have passed tests, for example, in terms of weight, water absorption, shape and size stability, and thus achieved the highest rating from FIFA.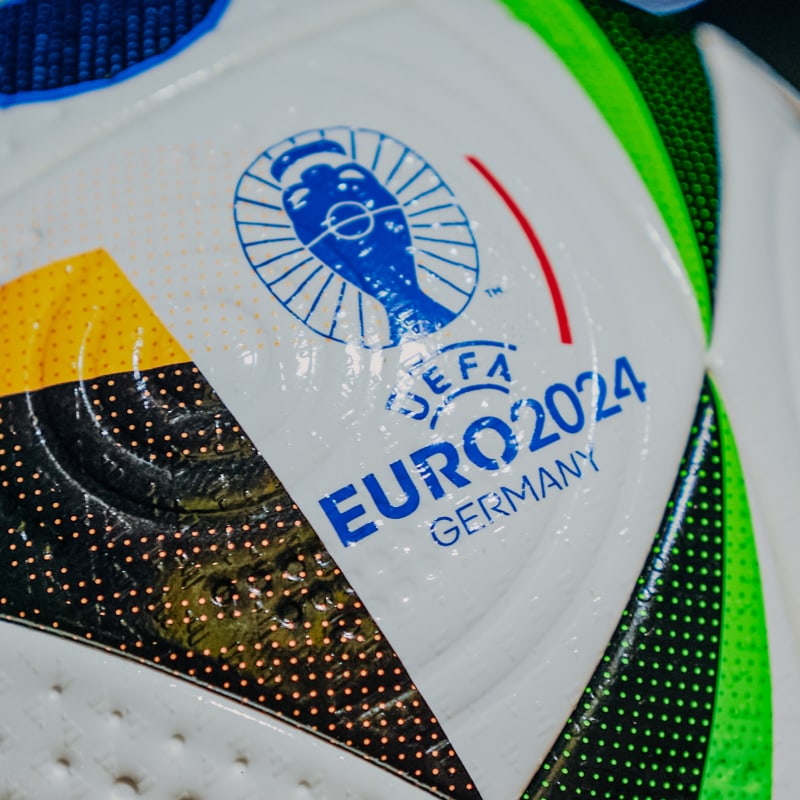 TEXTURED SURFACE
"FUSSBALLLIEBE" has a textured surface to provide better control and aerodynamics.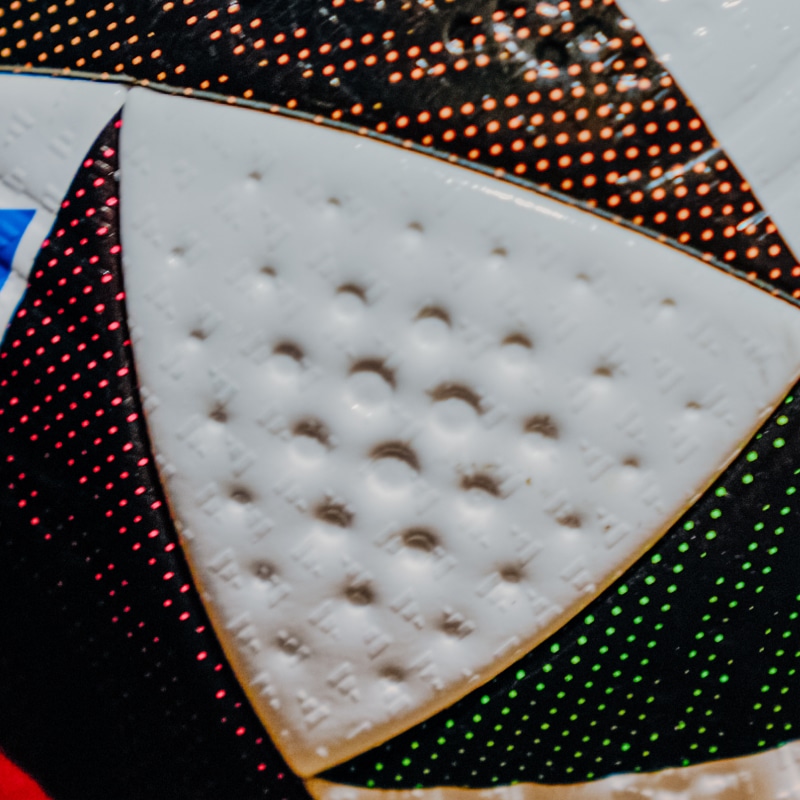 THERMALLY BONDED - TOP MATCH BALL
The ball has a seamless surface for a more predictable trajectory, better feel and less water absorption. The high-quality materials used in every area of the ball ensure ideal performance on the pitch.