Top 10 Best Football Jerseys of 2019/20 Season
If we wanted to include all interesting kits of this season, we would have to list probably thirty or more of them. Designers of sport brands have been extremely creative and original when designing jerseys for the 2019/20 season and so some incredible pieces were created. One of the factors is definitely the ever-deepening connection between football and fashion which was even more empathized this year with the revival of iconic club silhouettes. Everyone wants to show off their true colours, not just on the pitch, but also in the busy streets.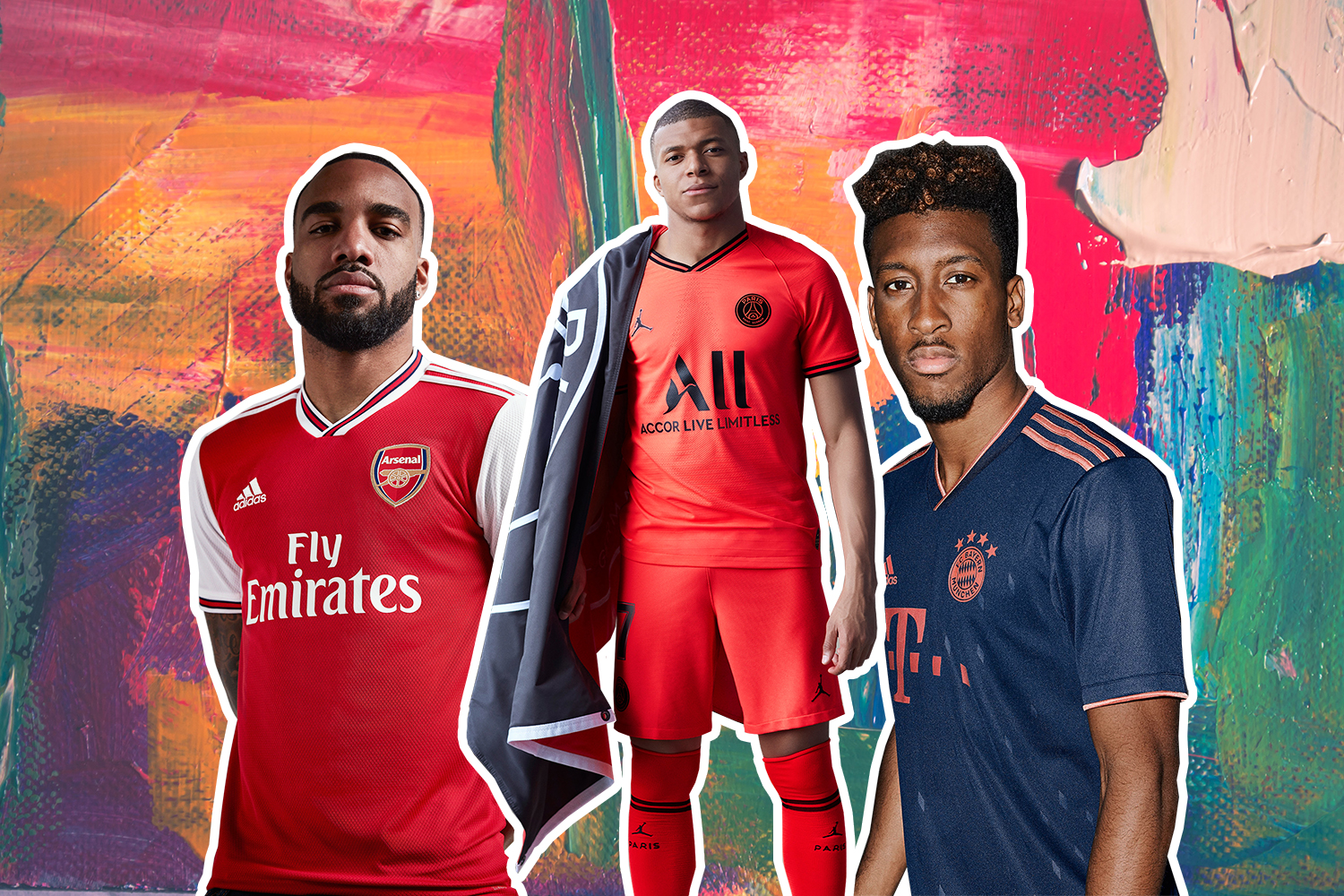 The 'Bianconeri' together with adidas changed the identity of their home kit before the start of the season as they got rid off their regular stripes. And neither do they show any fear in the design of the away kit inspired by city buildings and architecture surrounding the stadium in Turin. Camouflage graphics excel in the pastel desert colour completed by red stripes and logo. adidas has been doing great job with implementing pastel colour into their streetwear and casual products and the new Juve away kit has taken it to yet another level.
Roma's club colours are so satisfying to watch that they stand out despite the minimalistic and simple design of their new home kit. It's accompanied with interesting lightning graphics on the collar and sleeves which took inspiration in Roma's mythology. 'There is a beauty in simplicity' could be the motto of Giallorossi new kit.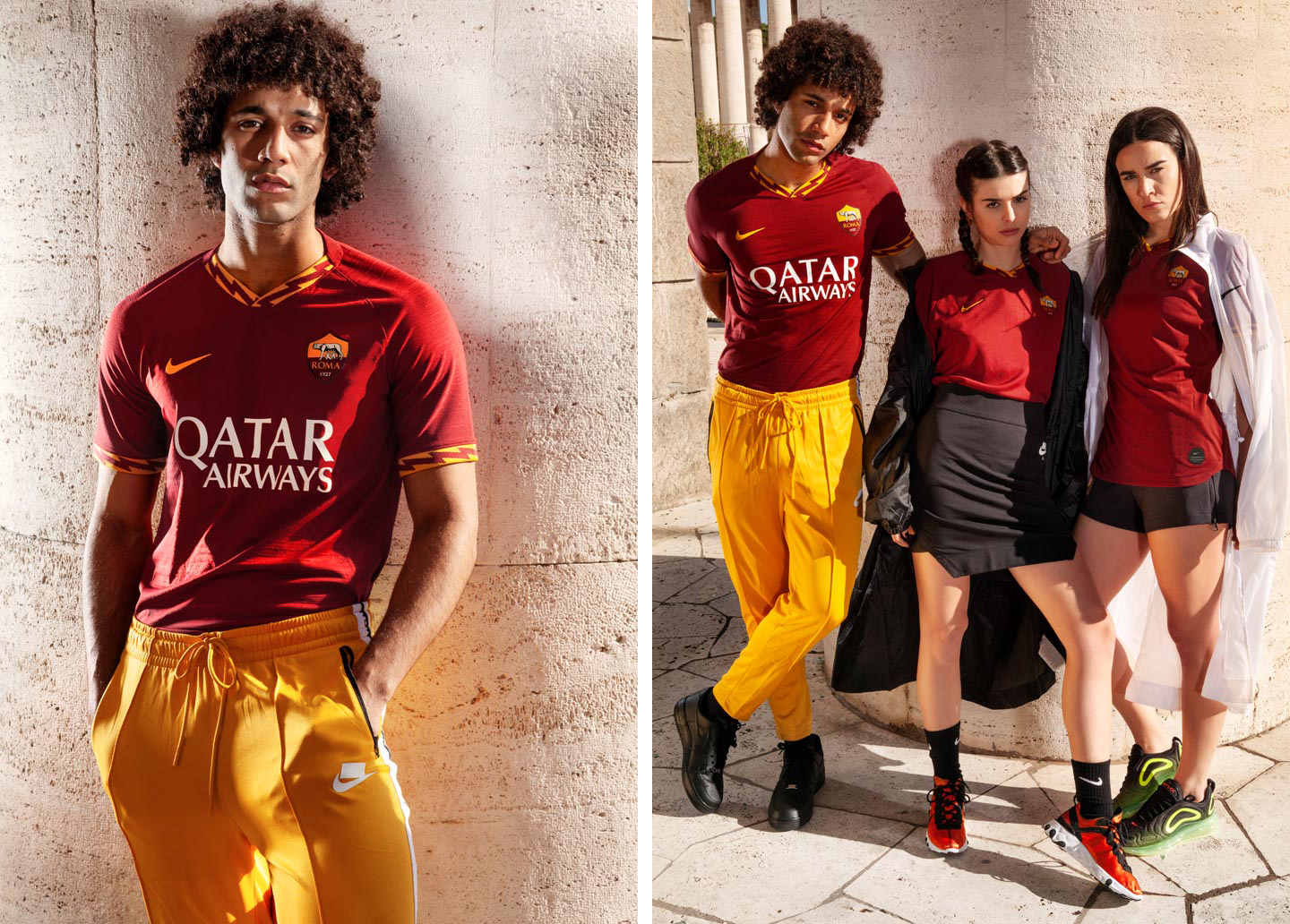 Design dedicated for the peak of European club football. The Bavarians introduced their new alternative jersey for those special Champions League nights as they want to come back to the top in the competition. Dark blue base is inspired by the evening atmosphere that is typical for games of the millionaire's league. Diamond graphics represent stadiums lights shining just as the finest football stars. Kit is completed with details in club's traditional red colour. Can they go all the way and lift the iconic trophy?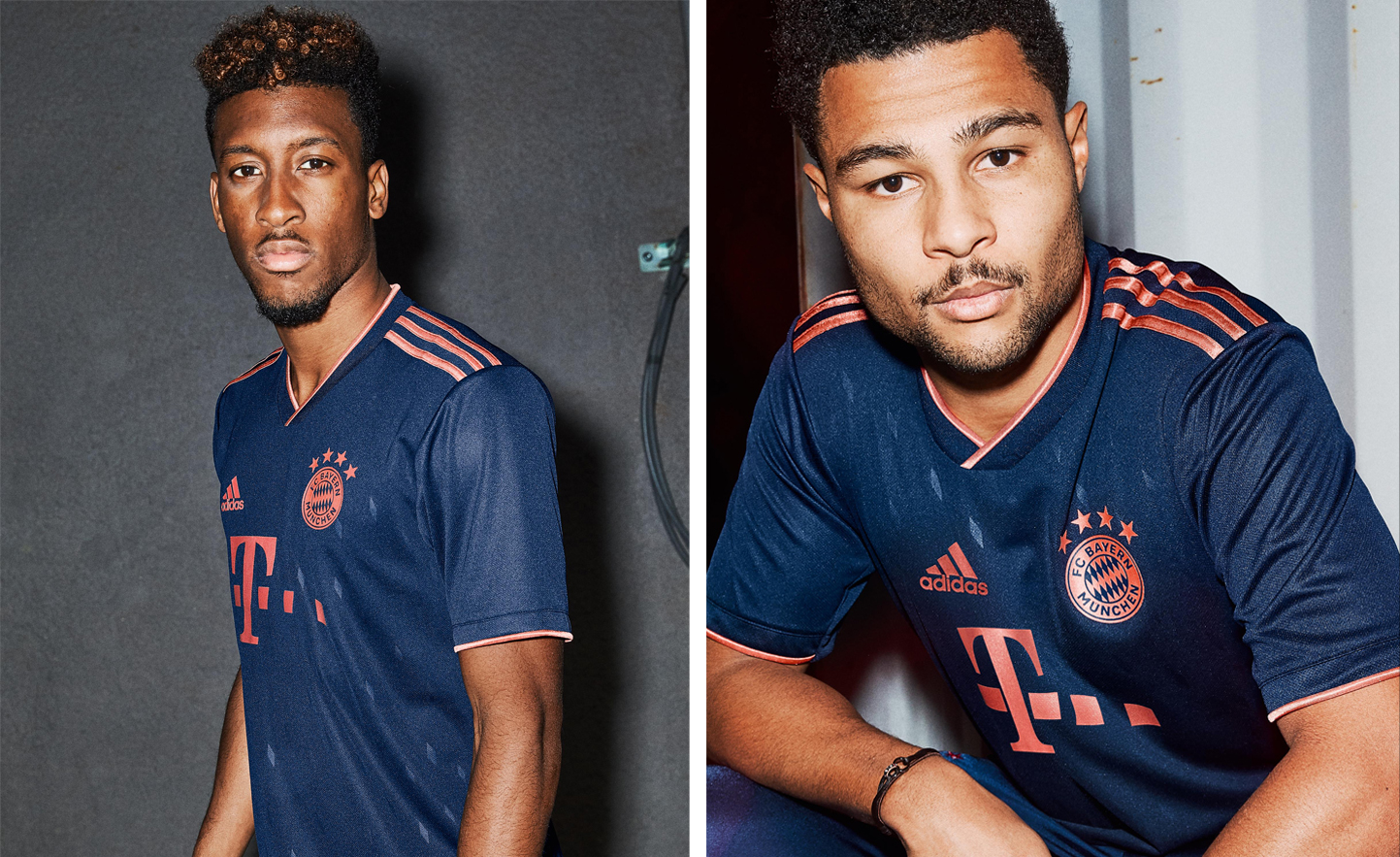 Third kit of the ambitious Parisians celebrates thirty years anniversary of their partnership with Nike. Clear white background is a wonderful platform on which the club's primary colours can really leave their mark in a vertical stripe. Neat collar adds a touch of exclusiveness on top.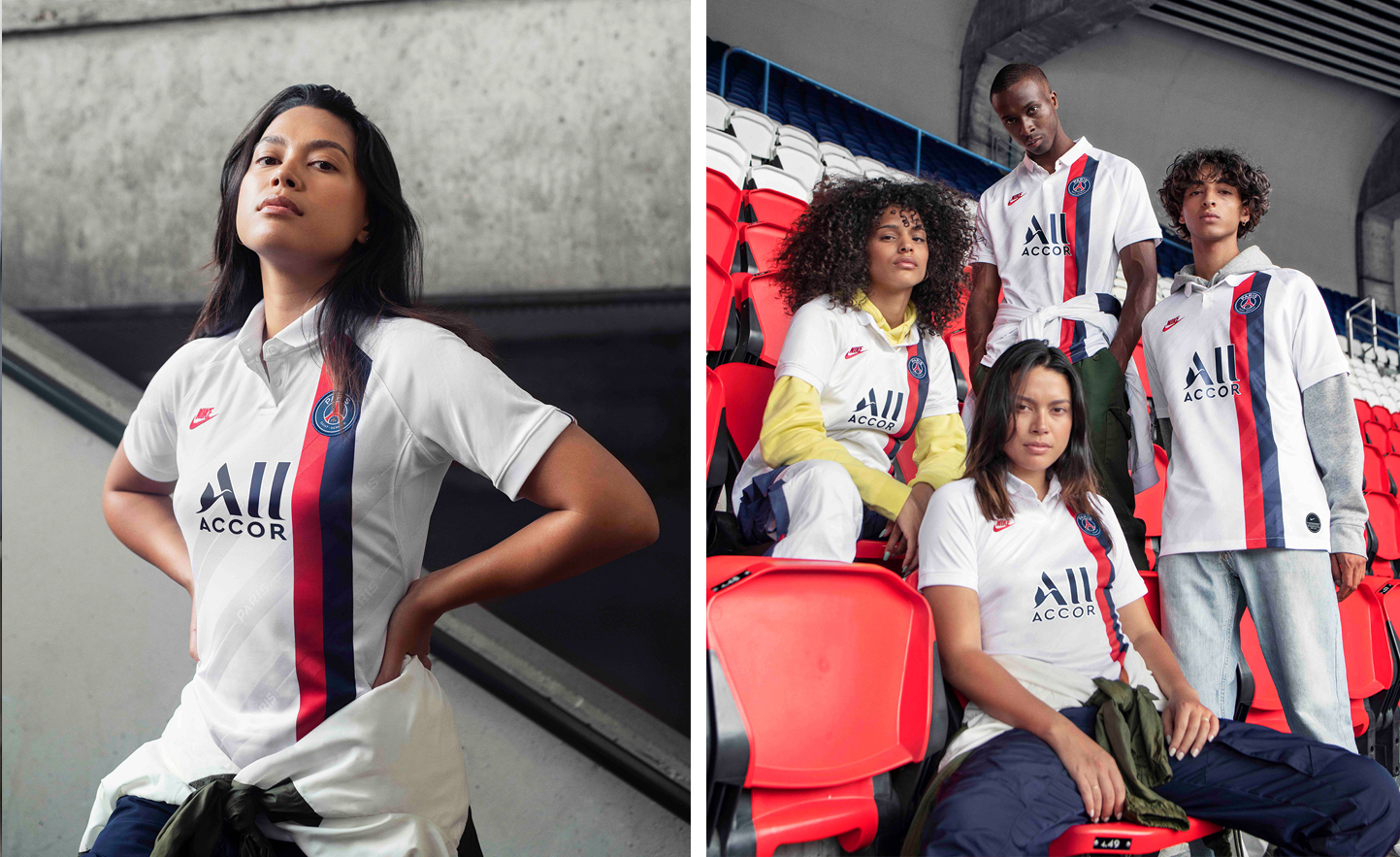 Another one from the series of Nike third kits bringing back the vibes of 90's. Dark design with orange details on the collar takes us back to seasons 1994-96 when Chelsea players wore similar kit. Well-worked graphical elements and orange colour give the jersey a sense of industrial feel. Younger fans will enjoy its streetwear possibilities while the older ones appreciate the sentiment and historical legacy.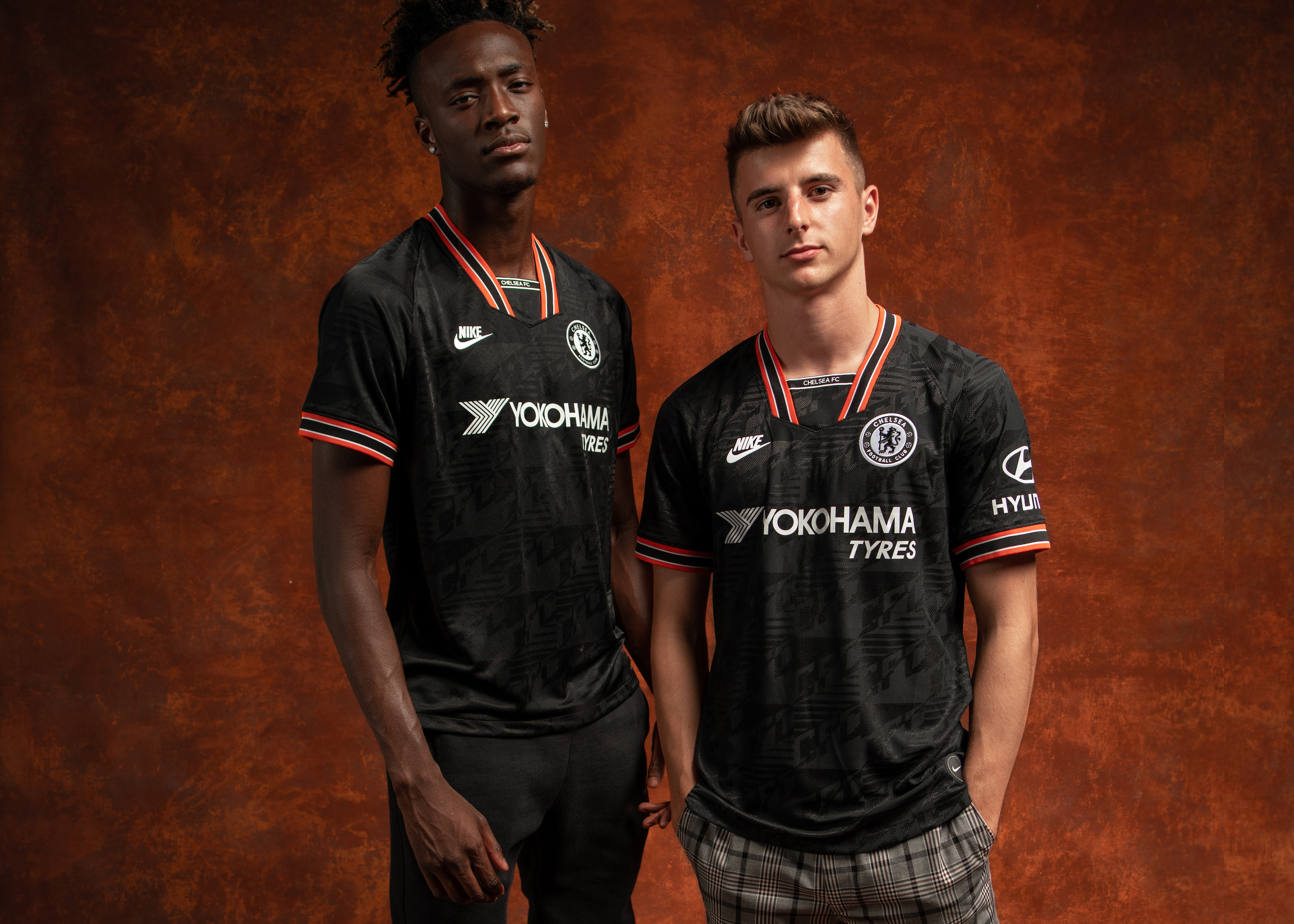 Los Blancos announce their return to the position of world's best club with a unique kit starring the iconic gold colour of the royal club. Gold shines bright on the first sight on the away kit with a decent dark blue foundation. Stylish graphical design execution motivates the fans to chant and support their club loudly to get the best out of their beloved stairs.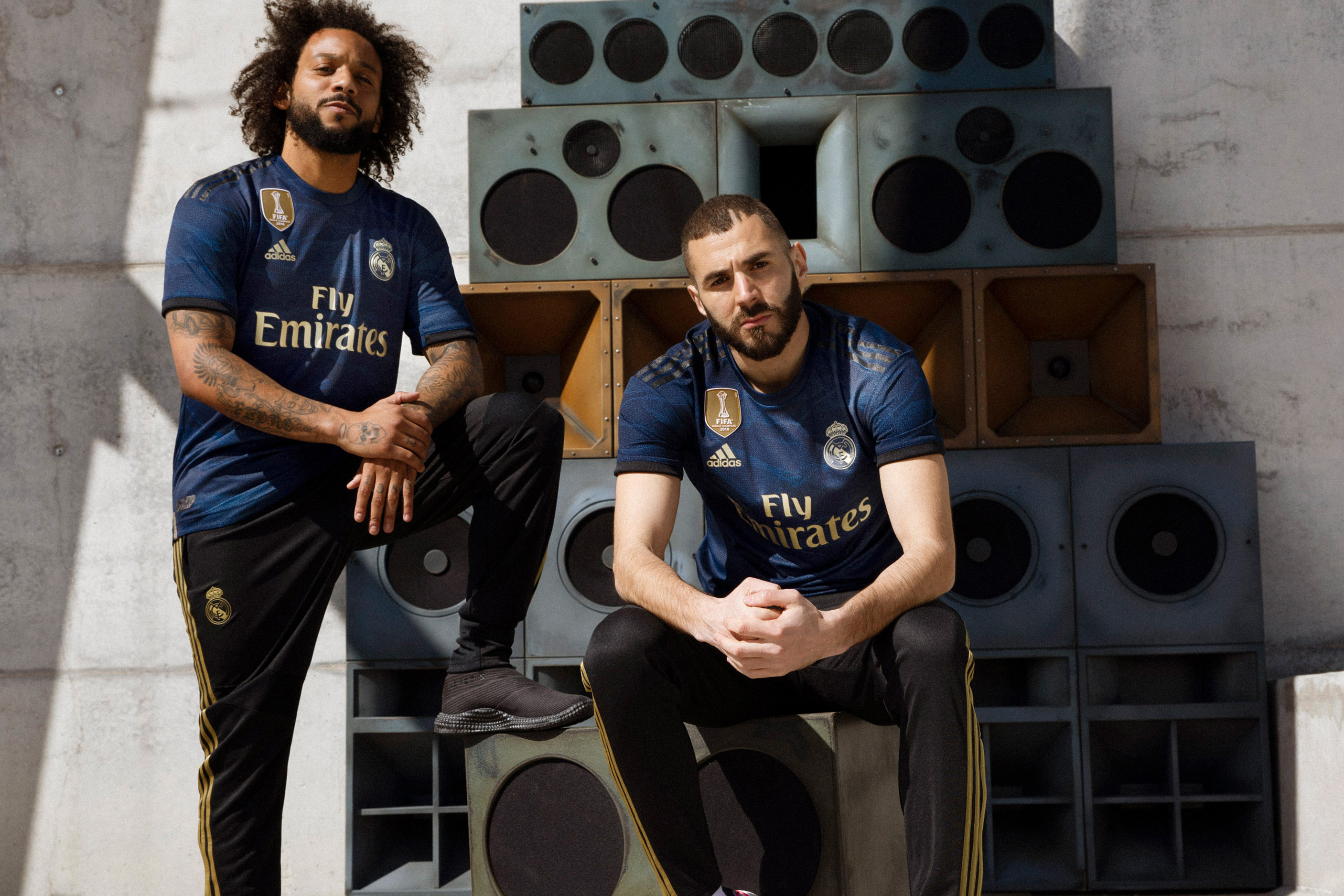 It was mainly Parisians that pathed the way for fashion to infiltrate football culture. And especially their partnership with basketball brand Jordan is really bringing heat with every unique design they drop. Before the start of this year's campaign, both brands introduced a glaring design embracing Infrared colour which was used by Jordan for the first time back in 1991 and since then had been featuring on plenty of legendary sneakers and clothes. PSG simply made sure that they will be the club with the hottest and most original jersey.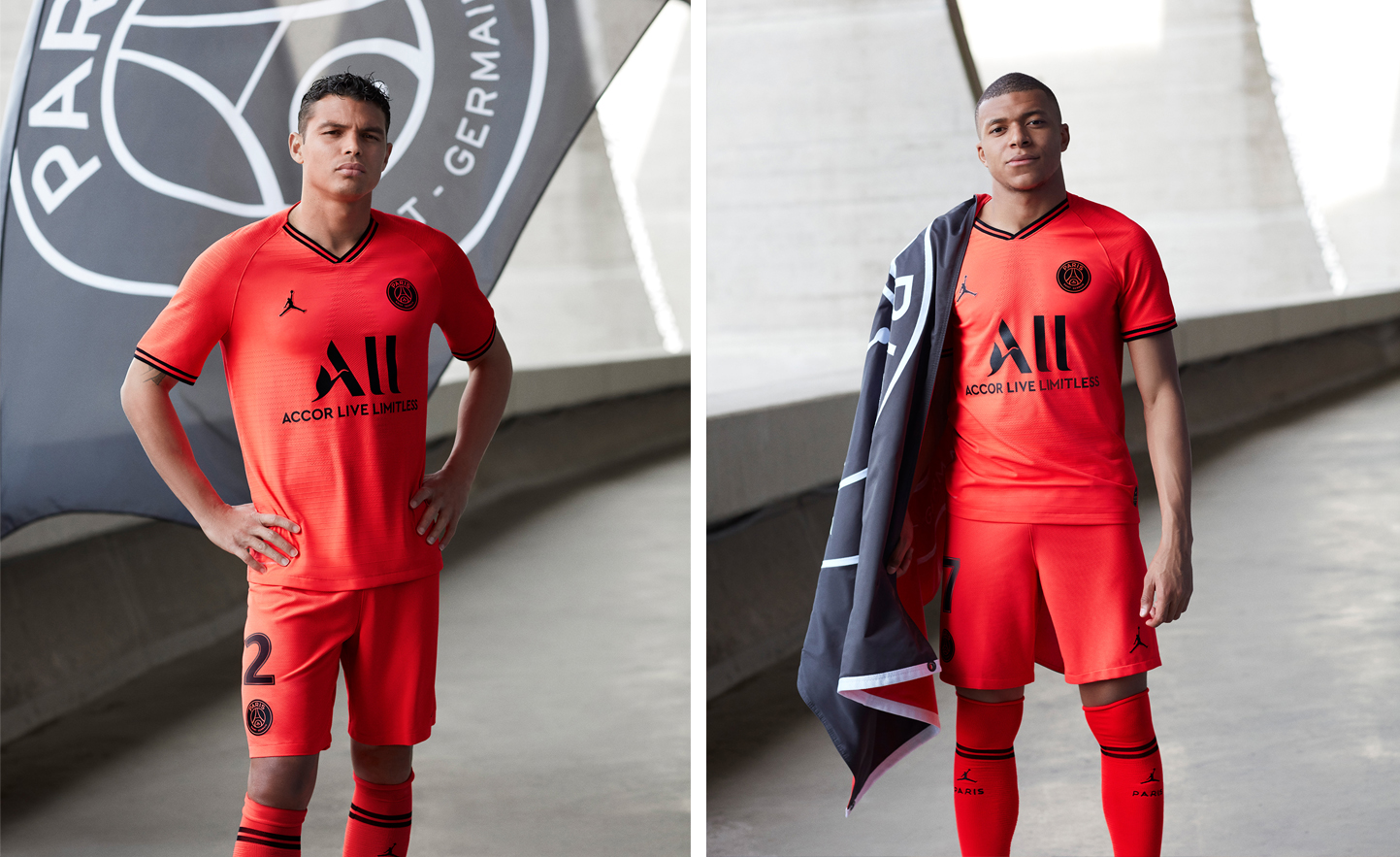 The return of three stripes to the Gunners jersey was probably the most awaited design of summer. Characteristic red base with white sleeve and contrasting collar line up for aesthetically perfect and balanced shirt.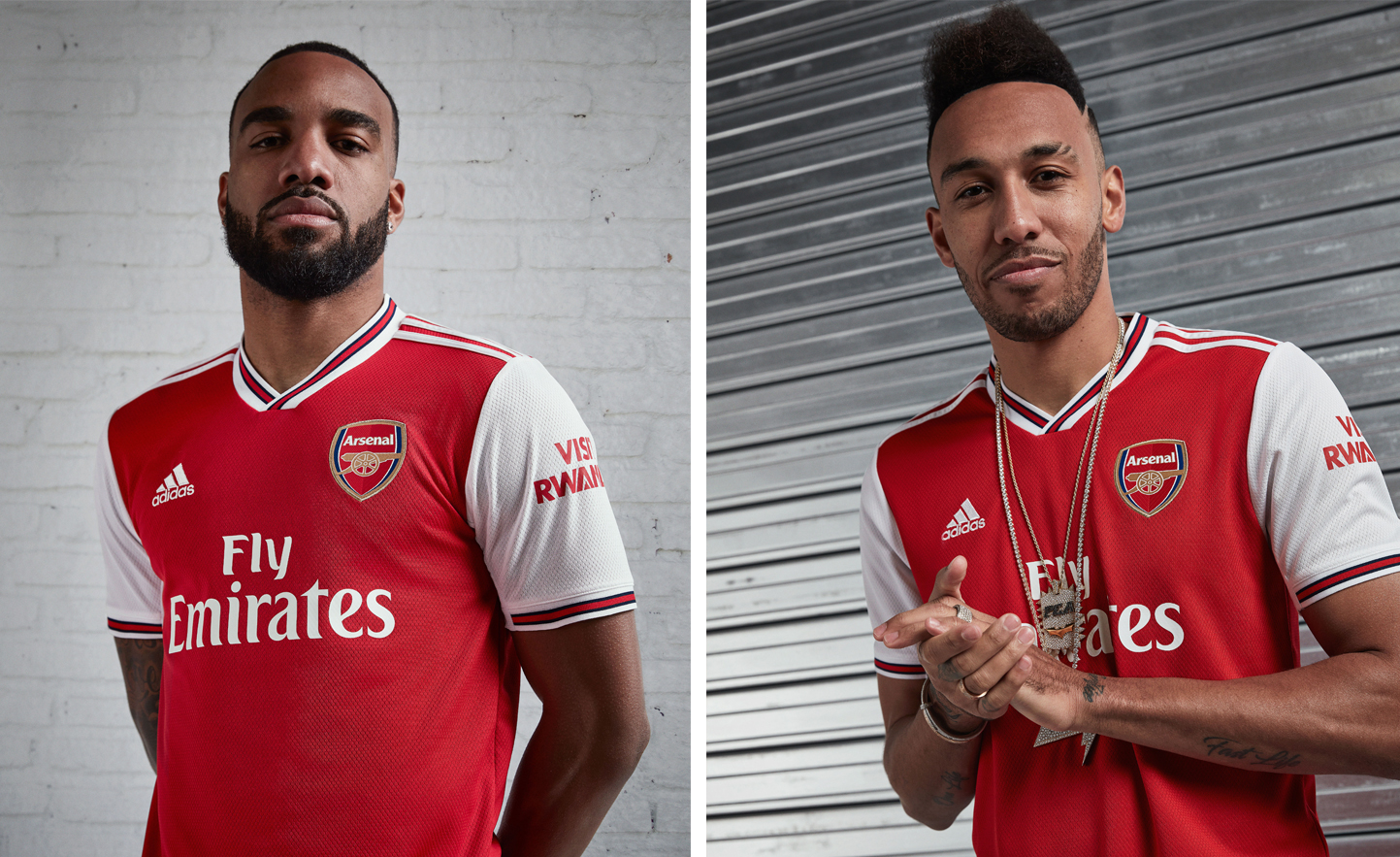 Lively aquamarine colour in combination with gold and black details created one of the best jerseys of the entire decade. Inter Milan away kit is another proof that we'll be seeing more and more original colourways and combinations which definitely look much better on the pitch than on the paper.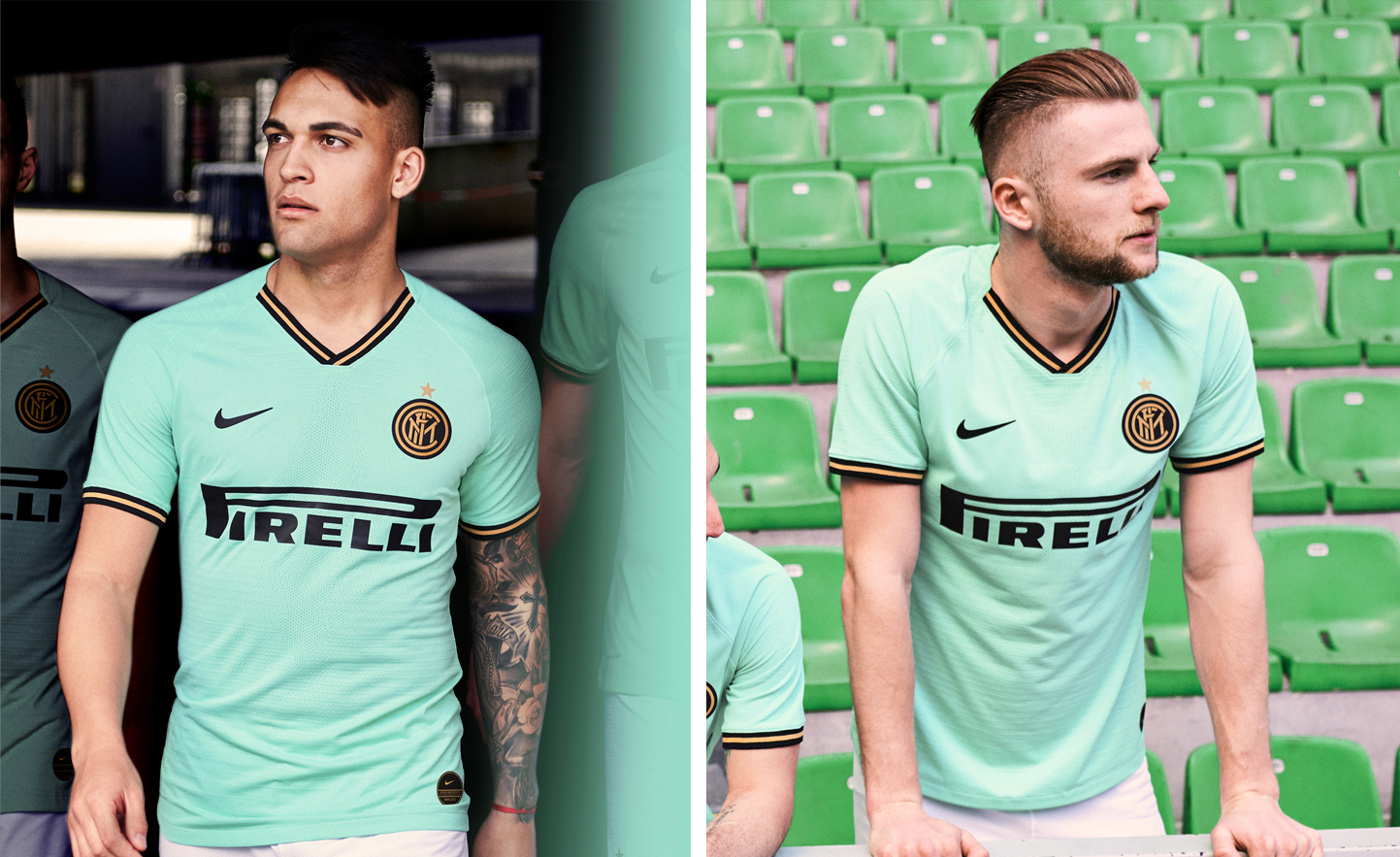 All black, from head to toes. The new Atlético Madrid away shirt has an incredibly threatening feel, especially thanks to matt black completed with fierce red details. Los Colchoneros are the team that never takes a step back. The new kit is filled with emotion and embodies endless perseverance and courage that helped Atleti to become a world elite club in the recent years.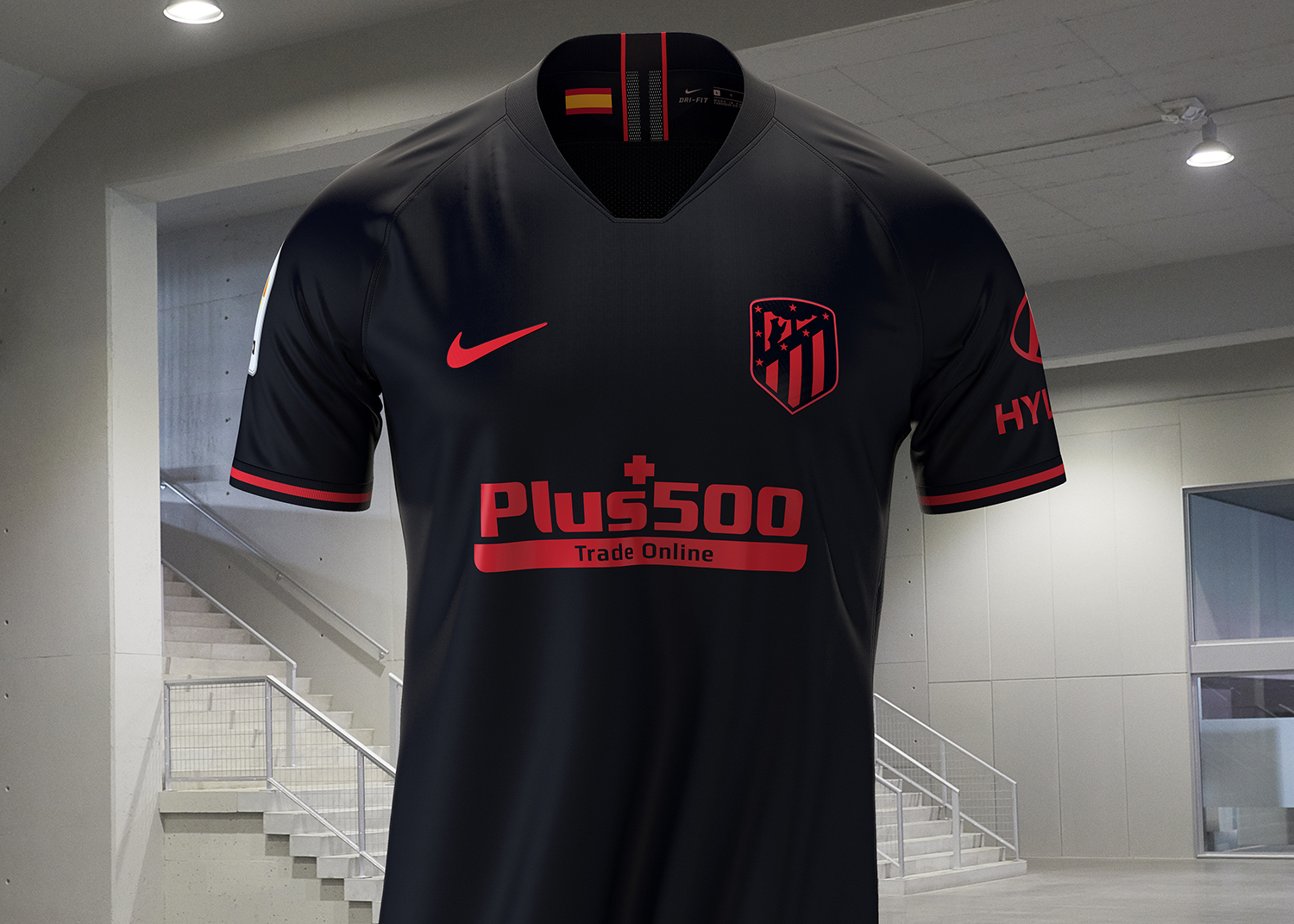 Get your favourite kit in our fanshop now and show off your true colours.
Jakub Jonáš - Top4Football.