We'd love to read your opinion
Your review will help us and others to buy this product.
Add review
---
No reviews for this product yet
Ask us whatever you want
We'll reply to your question the next working day at the latest.
Add question
---
No one has asked about this product yet.
Added to cart:

Guards Puma One 1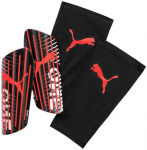 Buy products for additional 0 and get cheaper shipping. Buy products for another €150 and get free shipping