Top4 Football boots stars
We've all been waiting impatiently for the start of the crown jewel of football tournaments – the Champions League. With the group stage already under way, we've put together a new project in which we introduce the greatest football stars and their deadly weapons. First, read about football monarchs, demigods or players who are very close to joining them. Put on the same football shoes and enjoy this unique experience.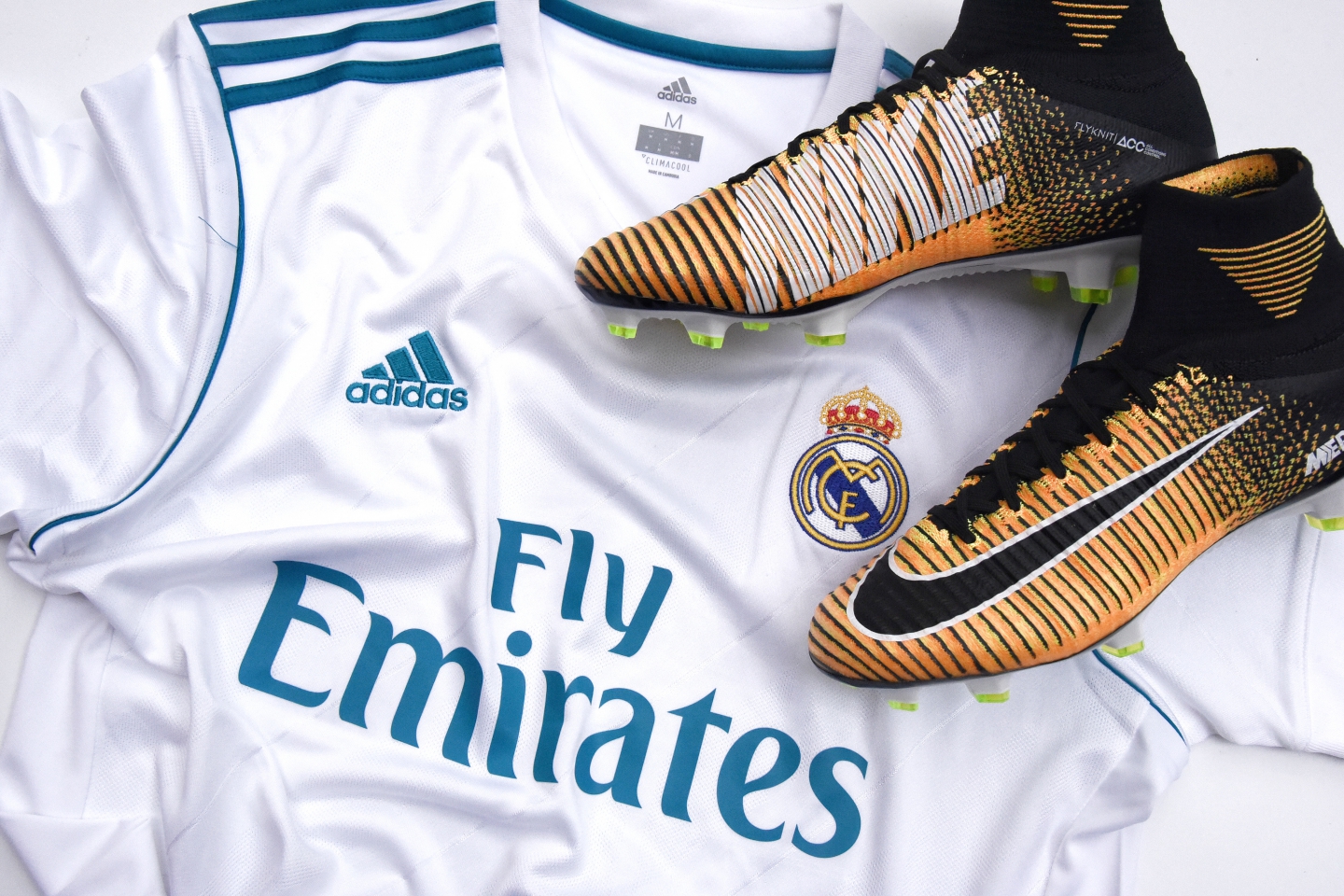 1. Cristiano Ronaldo (Real Madrid) – Nike Mercurial Superfly V Lock In Let Loose
No need to introduce the main face of Nike. This Portugal megastar has been impatiently waiting for the beginning of the fifth chapter of his story depicted on the football shoes from his own collection. Until then, however, he'll be wearing the red-hot engine of the Superfly football shoes from the Lock In Let Loose collection.
2. Lionel Messi (FC Barcelona) – adidas Nemeziz Messi 17 White/Legend ink/Energy blue
Lionel Messi knocked down Italian Juventus in the first game of the group stage by scoring twice at Barcelona to christen his new ammunition, embellished with motifs of the Argentinian national flag. Thanks to their refreshing design, one of the best footballers in history is now even harder to miss. Is that even possible?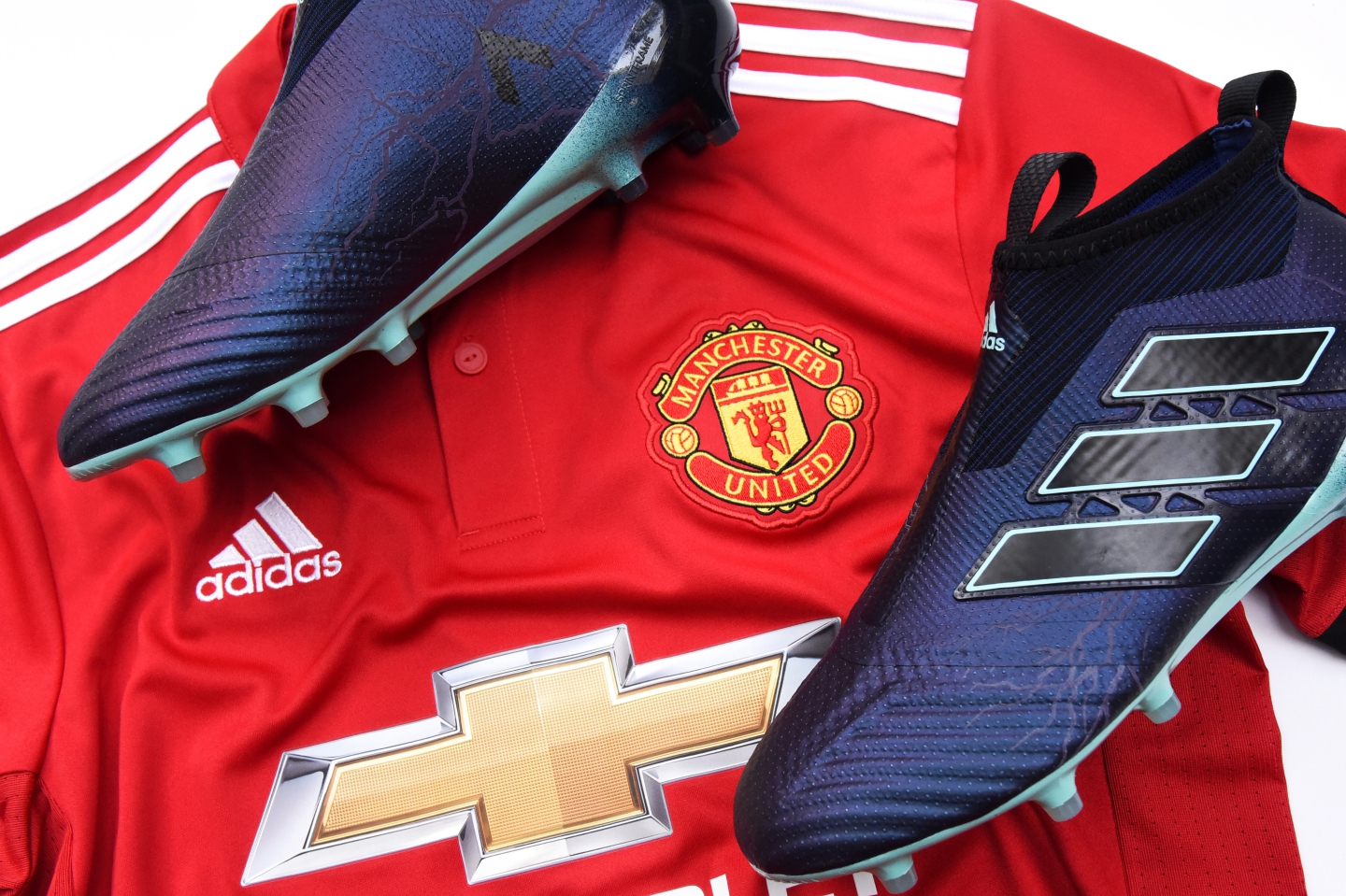 3. Paul Pogba (Manchester United) – adidas PureControl 17 Thunder Storm
Paul the Octopus is a representative of an incoming generation of rulers of the football world. Self-confident and dominant, this midfielder of the Red Devils wears football shoes from the PureControl line. The energy of lightning in this unstoppable Frenchman, just impressive!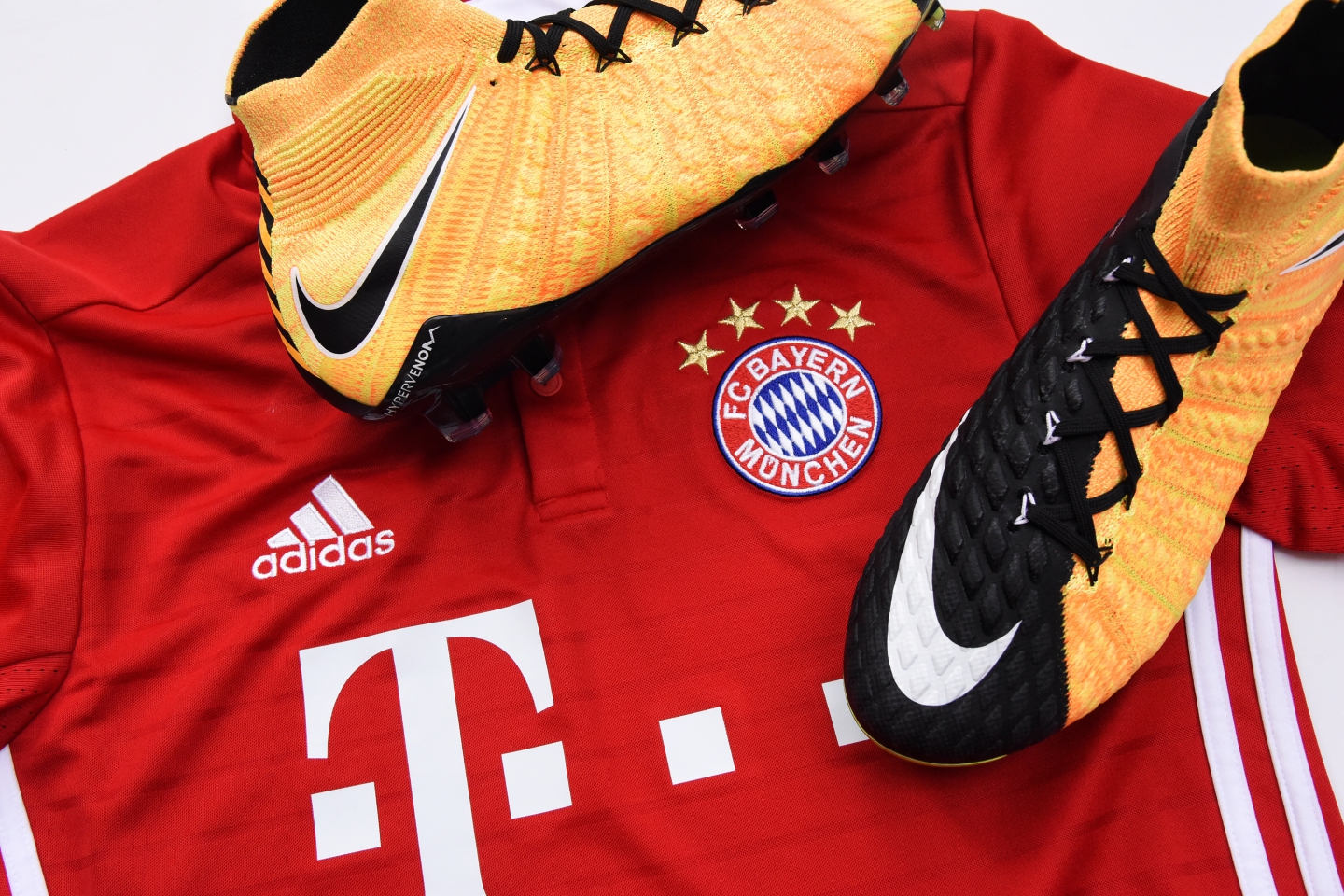 4. Robert Lewandowski (FC Bayern Munich) – Nike Hypervenom Phantom DF Lock In Let Loose
Quite likely the most dreaded shooter, this sniper playing for Munich has joined the global elite, with no goal or goalkeeper being any obstacle for him. This elegant player from Poland wears Nike Hypervenom football shoes, and in his case he needs a gun permit for them!