Nike Tiempo Legend 8
A classic among football boots. The irreplaceable legendary Tiempo Legend model is once again drawing attention, this time with its already 8th generation. This really is a boot for those who love quality leather which is supported with new technologies. What's new?
Especially the new pattern on the boot upper is eye-catching. Diamond mosaic without a single stitch ensures minimal water and mud absorption whilst playing in difficult conditions and, moreover, it guarantees longer durability due to preventing perforations that would occur in traditional stitching.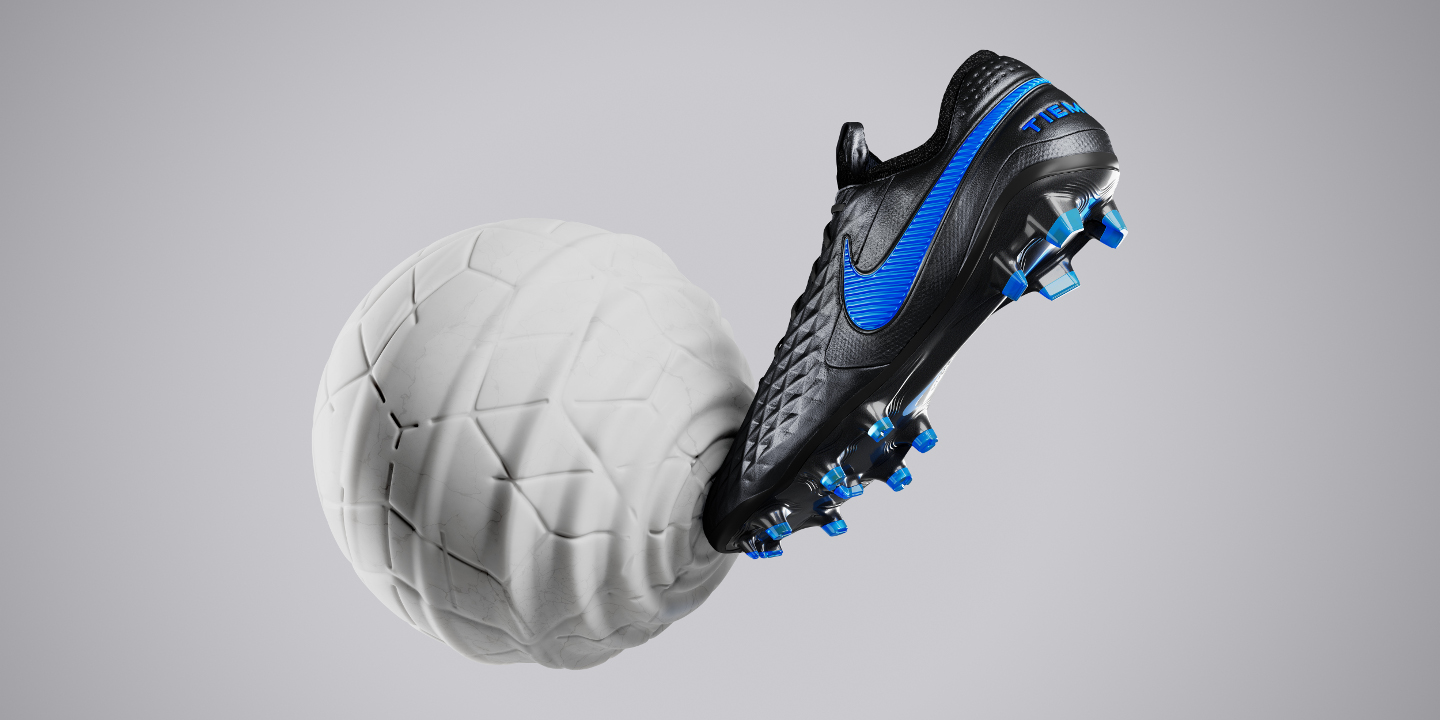 Nike engineers also rebuilt the inner construction of the boot. Thanks to data from Nike Sport Research Lab they were able to develop new Flyknit Fit Tunnel which hugs the midfoot and offers more support and stability even for the sharpest of direction changes. Quadfit mesh is another modification that was presented with the new generation. This mesh layer complements the described Flyknit Fit Tunnel in the forefoot section. Its main goal is to avoid overstretching of the outer leather and comfortably fit accommodate a foot of any size and shape.

The eight generation of the Tiempo boots debuts in crystal clear white and black & blue colour combinations. However, there has been a number of professionals spotted wearing unorthodox black & white dazzle camo prototypes in the recent months including for example Virgil van Dijk or Sergio Ramos. And the football fanatics simply fell in love with them which caused Nike to promise to launch this colourway officially as a limited edition in the near future.
You can get your pair of the new Nike Tiempo Legend now exclusively at Top4Football.
Mikolas Bartos - Top4Football.