Séan Garnier: How I taught Paul Pogba my tricks
Exclusive interview with the legendary French freestyler.
Football magician? Circus performer? Superman? Rocket guy? Séan Garnier, a legend among freestylers, visited the small pitch next to the Top4Football shop. Well, that's quite a thing! Great personalities like him come to Ječná street in Prague only rarely. "It's cool here," said Séan with a smile during our relaxed interview.
A different city every week. Different tricks every day. He nutmegs everyone just like that, and you'll be astonished by his trick with the ball. And when the ball starts moving rapidly under his shoe, you no longer keep up with it. In recent weeks, masters such as Neymar or Marcelo have taken lessons from him. "I learn tricks from them and they learn from me. We teach each other," said Séan.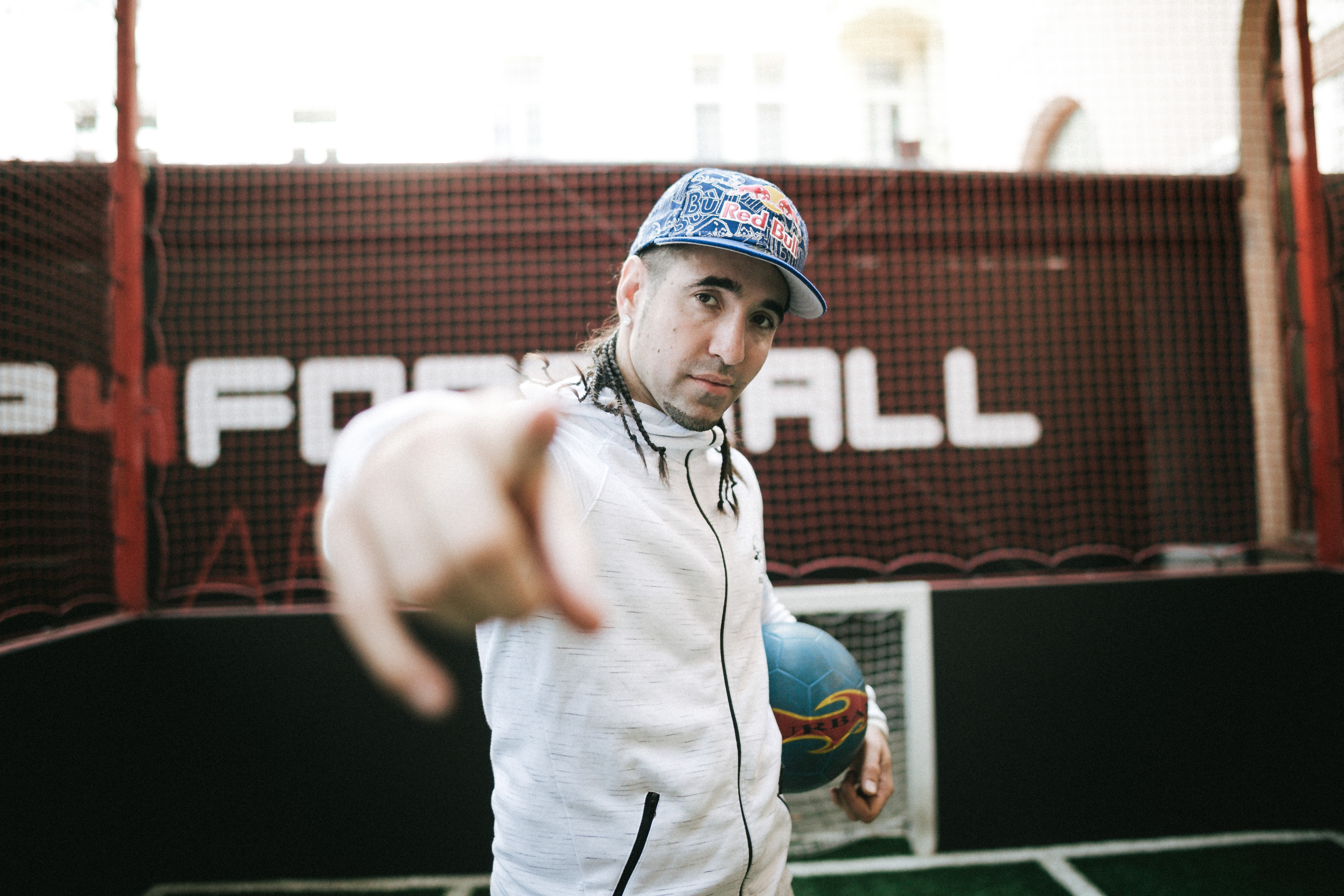 What's it like to meet with the best football players in the world?
Maybe it's the same intensive experience for both of us. When I first met Paul Pogba, he was all excited and begged me: Come on, show me your tricks, quick! He used to watch my videos on YouTube even before he started to play for the French national team.
Did you show him your tricks?
Sure thing, I keep no secrets. Everybody can try them out. In fact, Paul is an excellent freestyler with a great feel for the ball. And when he makes the right trick at the right moment, he gets a big advantage over the opponents. He's not the only one to realize that freestyle helps them.
Who was your hero?
Diego Maradona. He used to do a big show with the ball and had quite a spirit. Then Zinedine Zidane who used to touch the ball in an elegant, even divine way. And Ronaldinho who could do it both.
By the way, did you enjoy shooting the episode for Top4Football TV, which is a Czech online football series with the biggest number of followers?
Freestyle is a show, and that's exactly what it should look like. It was fun. I love things like that.
Among other things, Czech freestyler Honza Weber showed you his tricks that he does with a small footbag.
He's got some great skills and I surely like to learn a thing or two. When I see something new, I'm interested because the ball is my life. Whenever I have the ball, I'm happy.