New Paris Saint-Germain home kit
So many years of working together, with many more to come. Nike and Paris Saint-Germain have announced a long-term extension of their partnership in order to introduce a new home kit for the upcoming season. It is dominated by a vertical stripe representing three decades of memories with the swoosh on the chest.
Already one of the longest partnerships in the world of sports, the team-up is now heating up. Nike and Paris Saint-Germain have extended their partnership for several more years. To celebrate this anniversary, they've prepared a new home kit for the Parisians to put on in the upcoming 2019/2020 season. The kit reflects the beginnings of the cooperation and brings back the dominant vertical stripe. This oversized stripe is formed by another three equally-thick stripes – white, red, and white again. "The new kit is really beautiful, in the classic spirit. And it's nice to see the traditional club stripe back," said Kylian Mbappé, excited.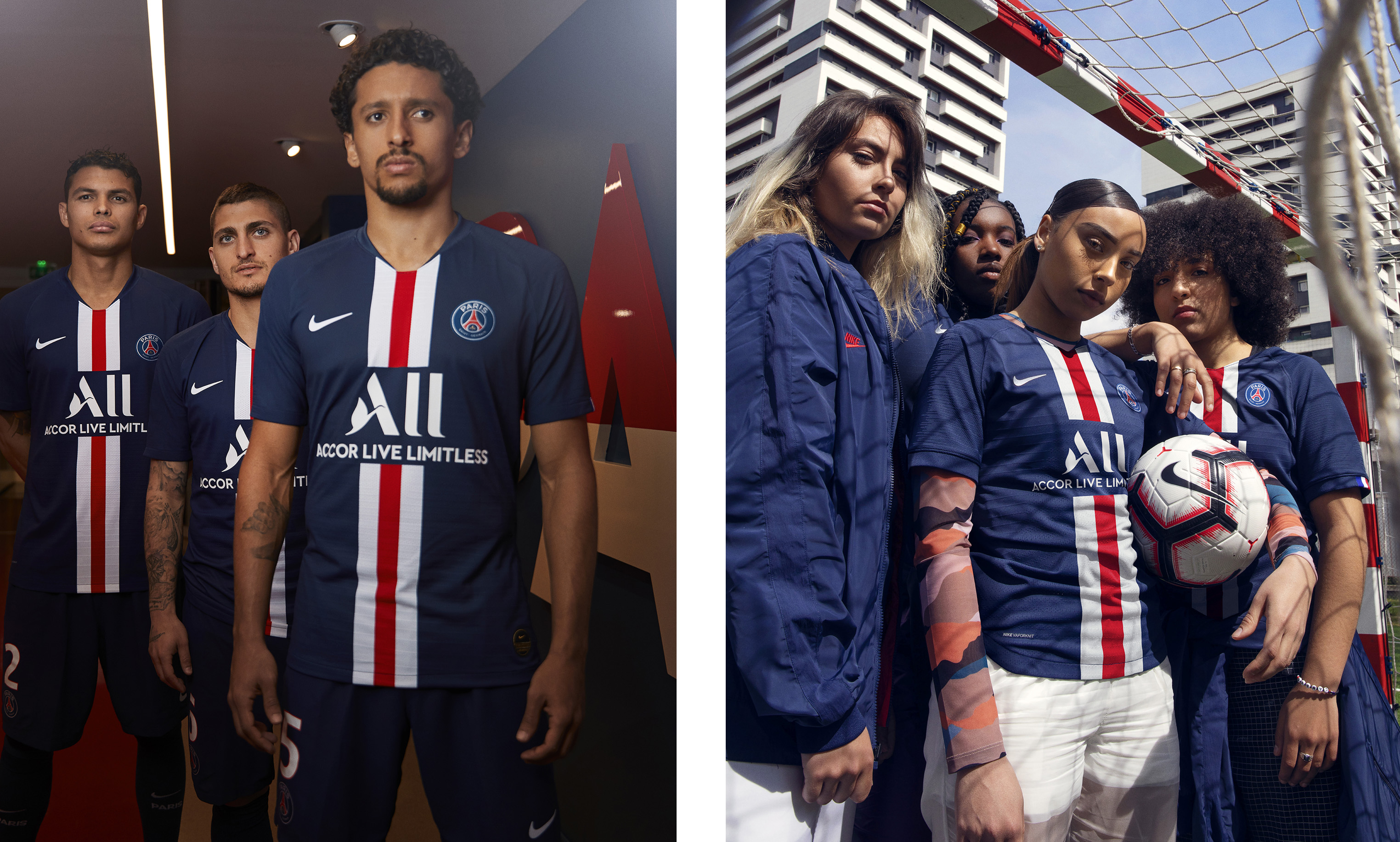 Nike has succeeded in turning the legacy of the club identity into a modern look which only highlights the character of the Parisians' kit. And several details, such as Paris written on the inner side of the collar, highlighting the connection among the city, its inhabitants and the club, perfectly complete it.
The new Paris Saint-Germain kit soon available at Top4Football.