Revolution hidden inside: Discover the new Nike PhantomVSN
The process of designing a shoe usually starts with a sketch, but there's nothing usual about the Nike PhantomVSN at all. Designer Phil Woodman wanted to create something very unique, so he decided to go through the process backwards. And the result? The Nike PhantomVSN and a new construction which will be taken over by other Nike models as well.
"We developed Quadfit, a soft inner shoe, which fits all types of feet while keeping its shape without stretching too much," says Woodman. "The Quadfit technology securely holds your feet without limiting their movement."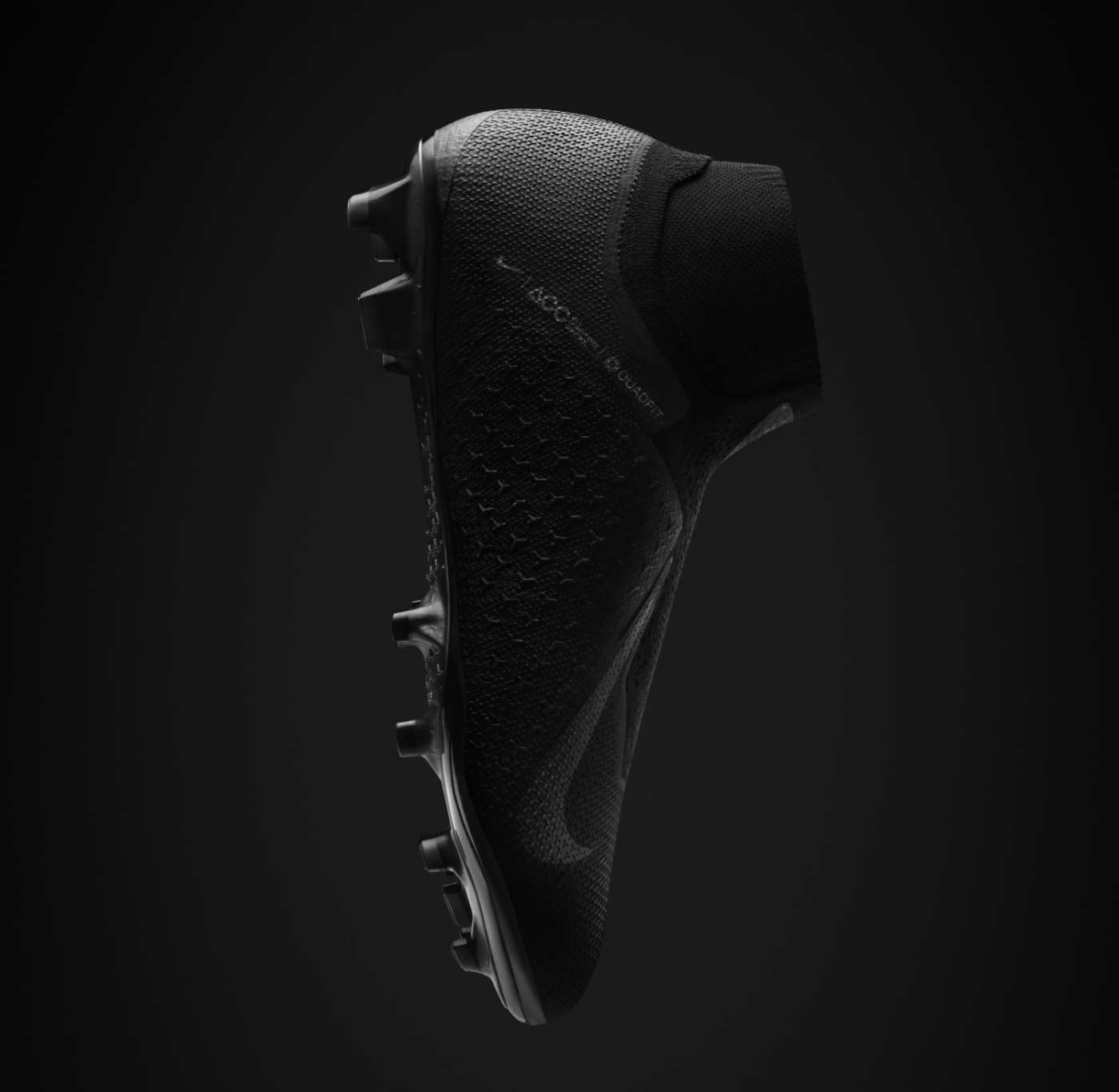 Quadfit technology delivers excellent performance without stretching or expanding too much, as is usual with common woven materials. The four special axes of the fibre adjust to the player's feet while providing sufficient support for movements in all directions. This is ensured mainly by unique directing of fibre and the distances between individual fibres, as the gaps help disperse the load and reduce friction. As a result, this shoe fits an incredible number of feet with different structures.
"Football players previously had to adjust shoes to make them fit their feet, but the PhantomVSN fits perfectly and with no additional modification right out of the box."
Another element in the PhantomVSN, hidden at first sight, is the Ghost Lace system. In order to improve traditional lacing, it was necessary to reduce the number of touches and create a construction which can lace the shoe up in a single movement. You can tuck the laces in to create a unified and smooth surface, which is especially useful.
"We've done a lot of research, talked with the players and analysed data in labs," explains Woodman. "And the results are clearly in favour of lacing which should adjust to each player."
Another hidden innovation on the PhantomVSN is Nike Flyknit on the instep which enables better control over the ball and is based on data from the NSRL (Nike Sport Research Lab) "The triangle covers the surface among three essential bones in the instep. And this is the area which our research considers decisive for proper ball control," says Woodman.
A number of players wear the Nike PhantomVSN football shoes, such as Philippe Coutinho, Mallory Pugh, Kevin De Bruyne, Fran Kirby, and Leon Goretzka.