Nike launches new Mercurial football boots series "Dream Speed"
Nike launches its first edition of brand new Mercurial boots. "Dream Speed" collection highlights ambitions and dreams carried by individual players. Take these dreams out there into the world and make them a reality requires a truly special kind of equipment: the Nike Mercurial "Dream Speed" football boots. Being at one with the boots unveils the dreams of each player and helps them fully show off their hopes and effort. These boots will be worn exclusively by Samantha Kerr, Cristiano Ronaldo and Kylian Mbappé who have speed in their DNA.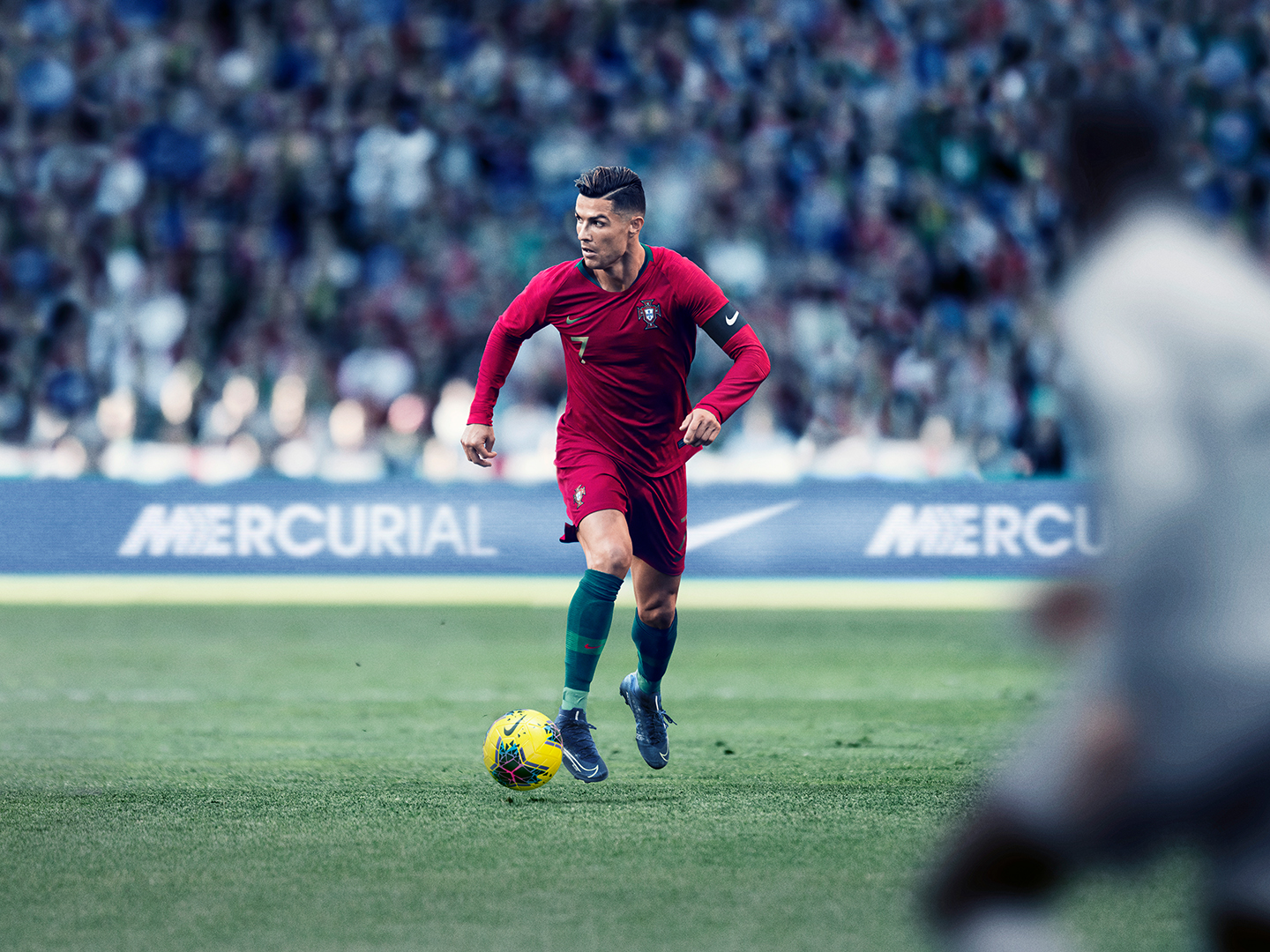 Nike Mercurial "Dream Speed" edition presents unique design including all elements of speed. It is the first of many prepared editions that will be published unregularly in the upcoming seasons and it really catches one's eye with details ranging from perforated pattern, license plates or dashed lines to colour codes. Signal blue colourway combined with these patterns brings to mind the concept of a blueprint.
The football boot embodies movement and unpredictability even when it's standing still which is achieved through brilliantly execute details and colourful elements. Decently sparkling laces, metallic colour and fading out Swoosh design give the final touches to this piece of art. The "001" digits on the outer heel are another stand-out feature which is a reminder that it is the first edition from the new series. 44,7 km/h attribute represents the dream speed of each footballer and the top speed achieved by cheetah Kylian Mbappé.
Last, but not least, the "MDS" inscription on outer side of the upper is calling for its piece of attention too. And it's not difficult to decipher the message this time as it stands for the Mercurial Dream Speed series which replaces the CR7 logo from widely successful edition of the Portuguese magician. Nike spreads the focus of its exclusive collection into wider spectrum of players starting with those uncatchable and unstoppable.