Nike "Just Do It" pack
Wearing white, while the world's watching. The biggest sports event of this year is coming and Nike has shown the aces it has up its sleeve in a brand new Just Do It collection of football shoes that will be worn by all the Nike footballers at the World Cup.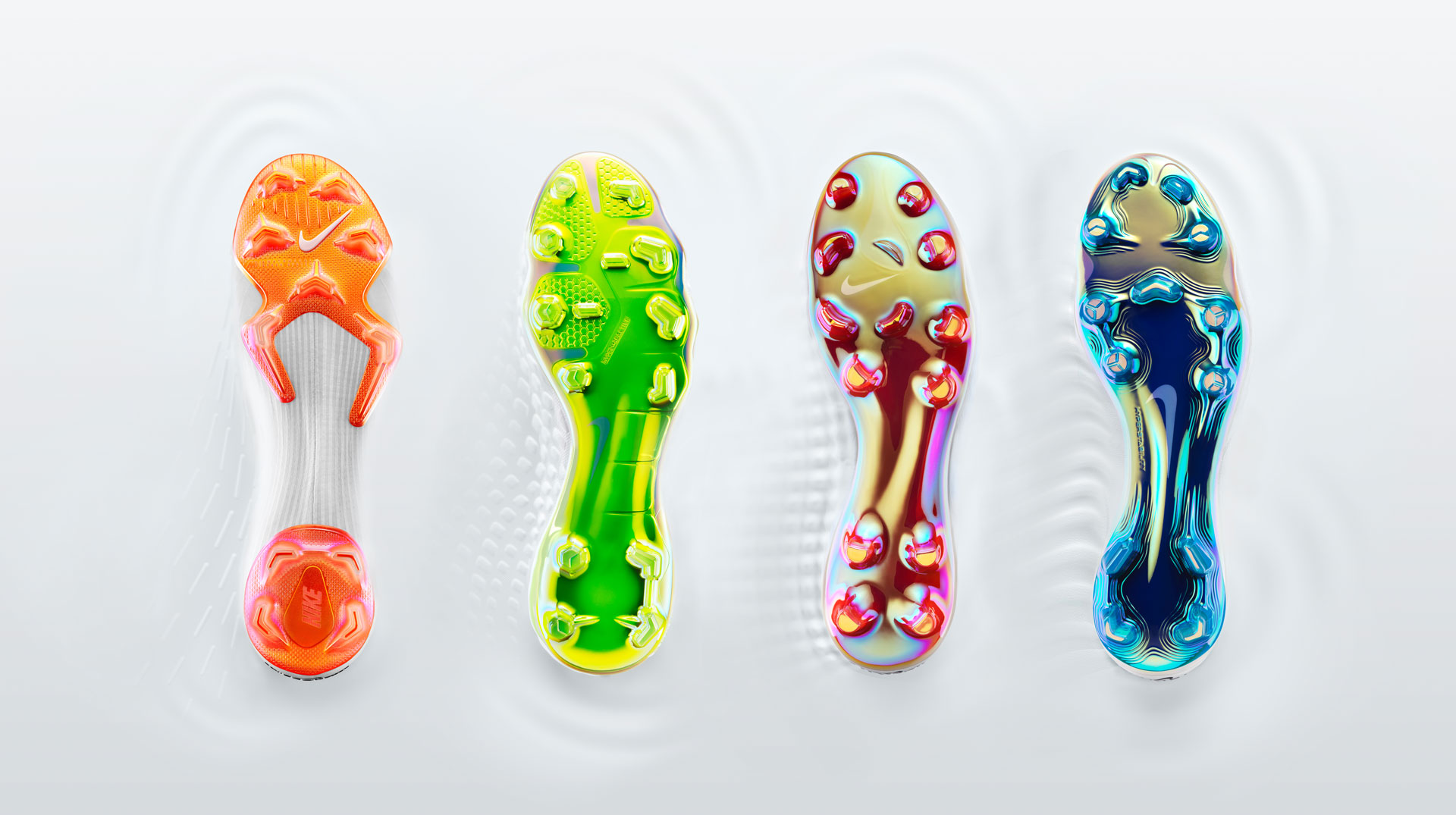 The launch was huge as usual. Nike has brought a varied summer collection with an explosion of purely white design, with shiny outsoles in various colours for individual models. A dominant strategy, with all the efforts made to excel at the most pompous world stage and a bit of a return to 2012 to the Clash collection from the European Cup whose design reminds of this latest collection.
Simplicity is the major feature of this collection's design, reflected by the milky white upper. This innocent colour is in sharp contrast with the eccentric outsoles, though, whose colours differ for individual models: characteristic orange (Mercurial 360), glowing green (Hypervenom), deep red (Magista), and turquoise (Tiempo).
As is the custom with Nike, the details on all the football shoes are unique as well. The most significant from among them is the heel with a triangle consisting of 32 lines that stand for all the countries playing at the World Cup. Also, it's where artwork on request can be placed, so the players may have a national flag or any other logo representing their countries put there.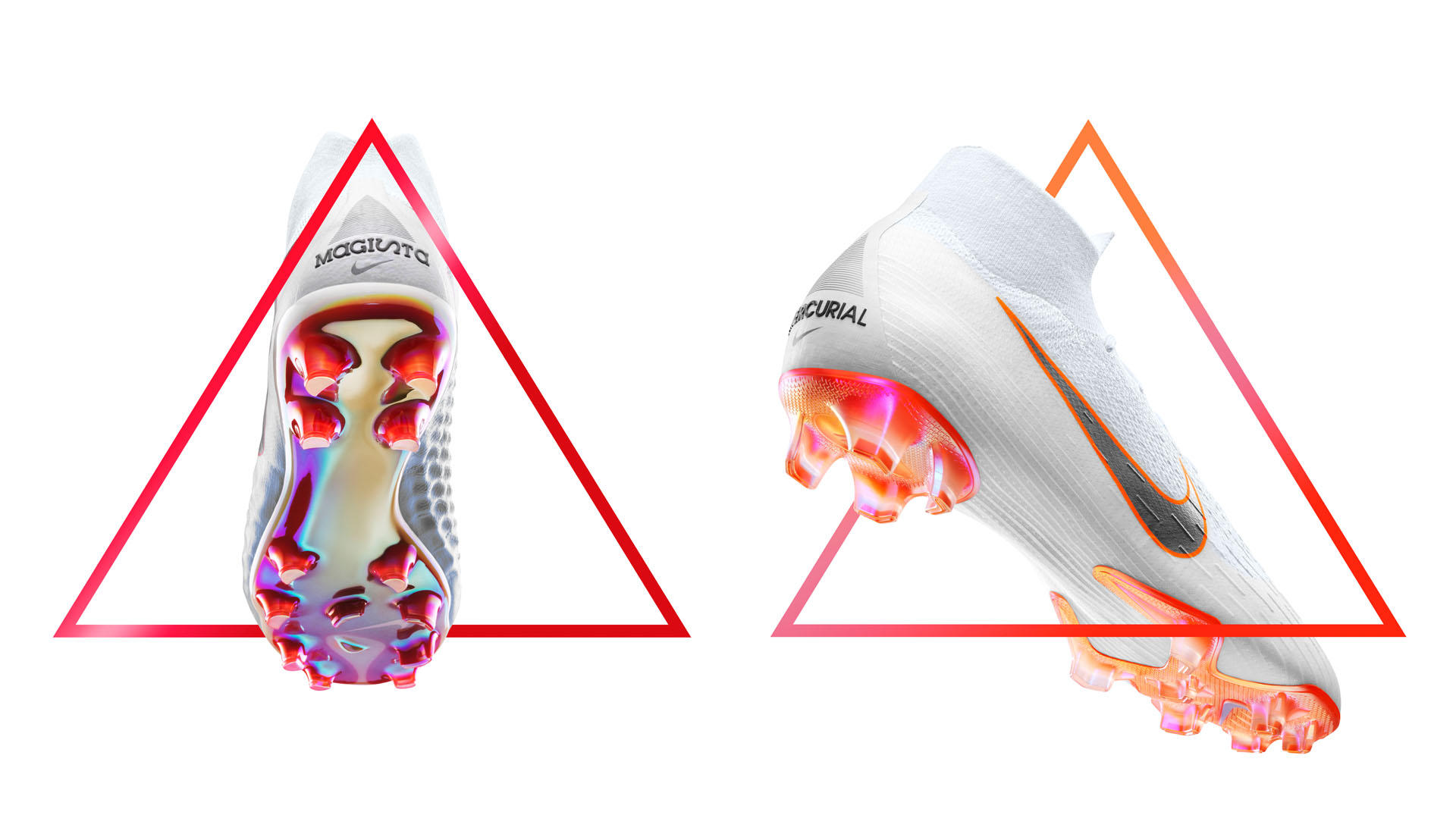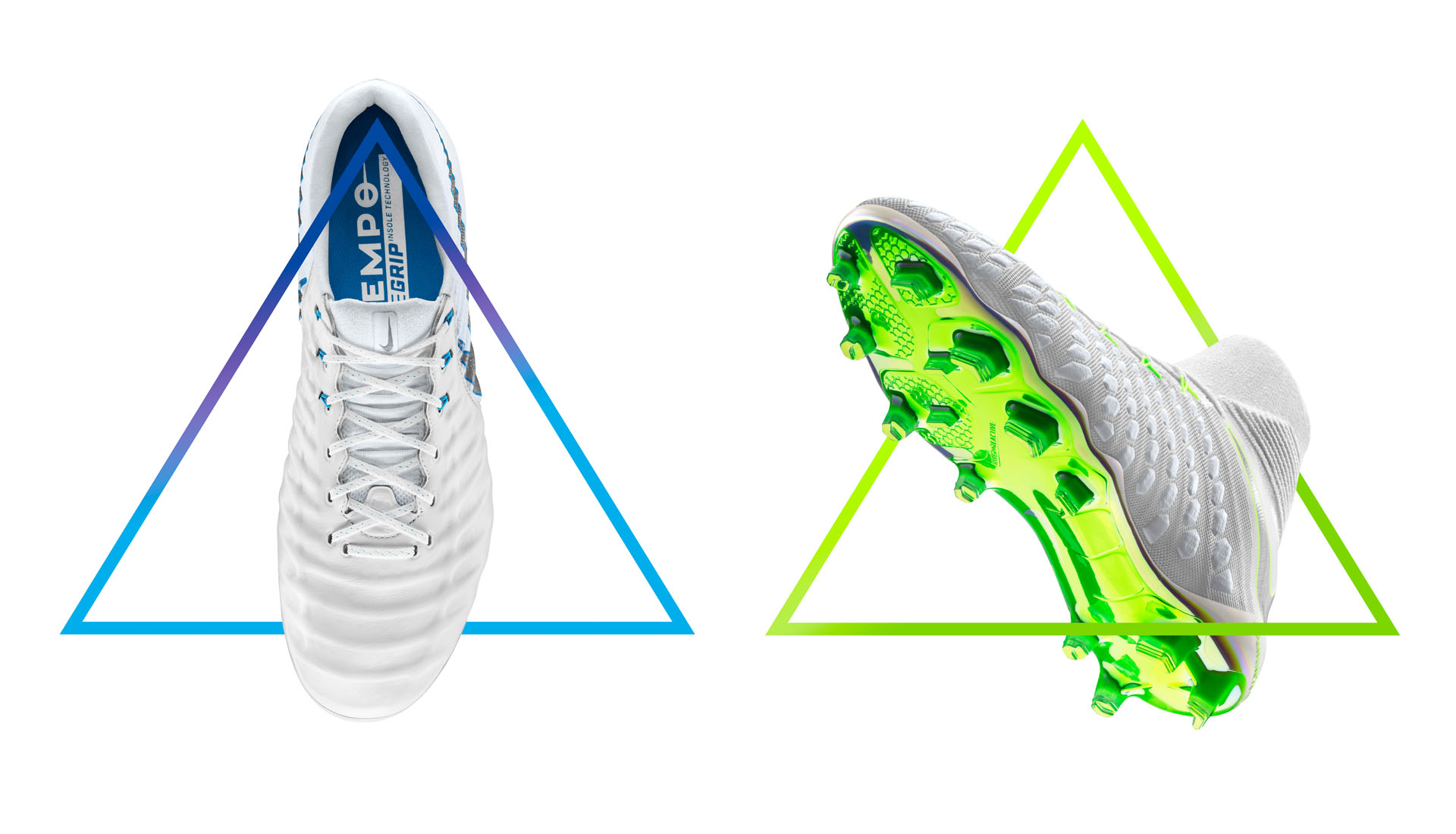 The "Just Do It" collection of football shoes by Nike has been available in our permanent stores as well as at Top4Football.
Jakub Jonáš - Top4Football.