Nike Blueprint
Blueprint stands for a thorough plan. And also for the newest collection of football boots by Nike. What is the plan for it? To conquer the pitch, of course.
You ought to draw out your own plan how to do it. But you can be wearing the latest from the cleats department at Nike while doing it. At Nike, they went all to way back to the start at their drawing board, what else is there fo you to do, when you want to improve one of the most legendary pair of football boots ever - the Mercurials. These are the first to be introduced within the collection. Phantoms a Tiempos will follow soon. First to wear these light blue beauties are Cristiano Ronaldo and Kylian Mbappé, and Sam Kerr from Chelsea women. And maybe you also?
What is new?
Is this the new generation? Great question, thanks for asking. The number of generation is still 8 on the Nike Mercurial Superfly and 14. on the Mercurial Vapor, so not really. It is mainly new generation of design. Because these boots were redesigned to emphasize even more their biggest strength - speed. Key ares of the boot, for precise dribbling, passes and shots, are highlighted with contrast colours. The heel also got a new look when the 'Speed wings' had been replaced with the Mercurial M in a ring. Pretty unique is also the Swoosh on the side, made of 30 layers. The Blueprint range also implements other specialized elements for even better performance.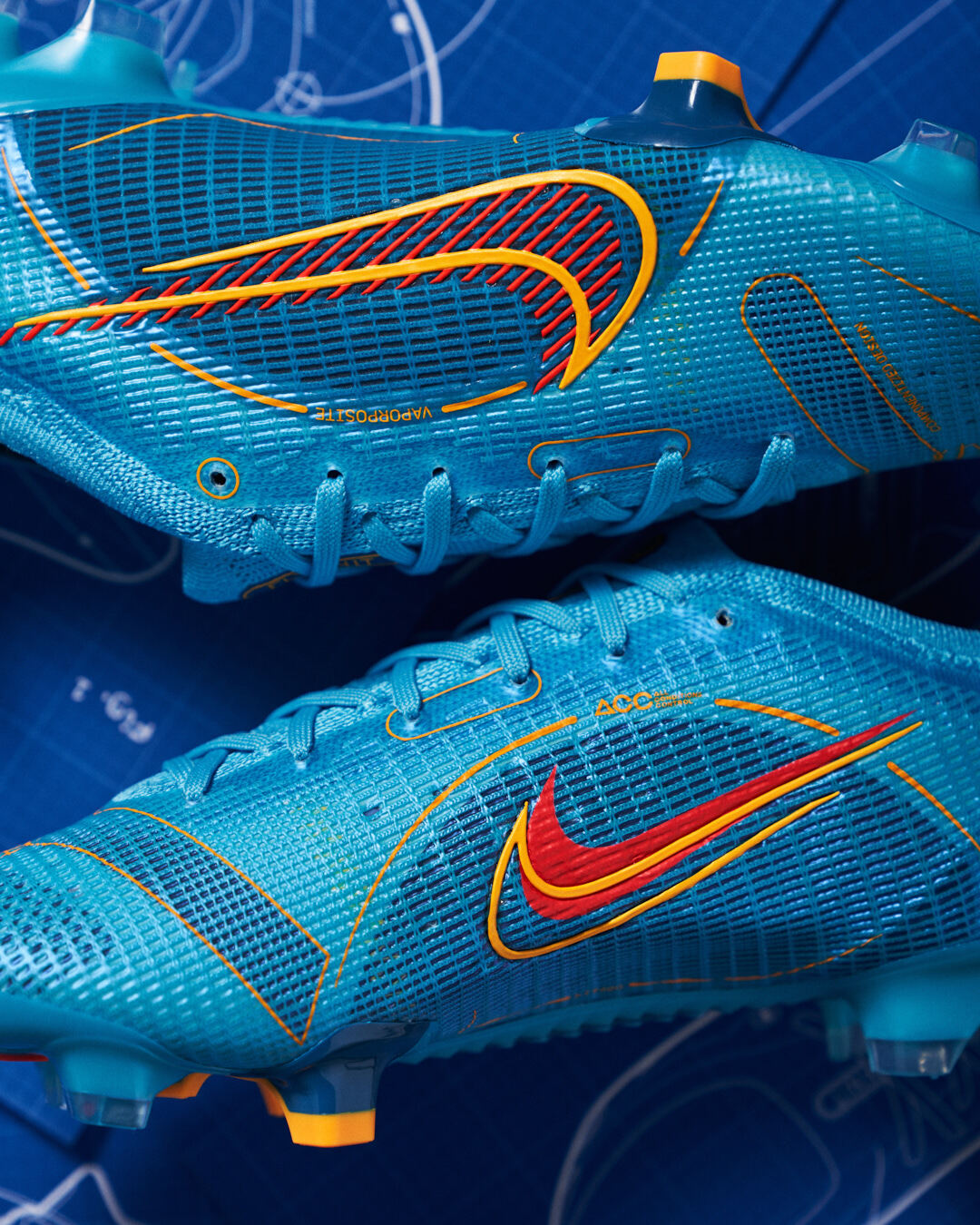 Technology
There was no holding back when it comes to technology. The ACC, tedy all-conditions-control comes naturally. The grippy texture covering the entire upper, Vaporposite, also works towards proper ball control no matter the weather. Inovative responsive sole guarantees the best possible response to dribbling and direction changes in high speeds. While the NikeGrip reliably hold your foot in place inside the boot. And for even better connection of the foot and the boot there is the sock-like Flyknit ending, which is to be found on the Mercurial Superfly. While the Vapors stick with the classic low cut design.
What is there to choose from?
In addition to the ankle version, you can naturally choose according to the type of sole you need. Do you need classic firm-ground cleats, or those for artificial ground, or something even stronger? Both version for soft ground, whether it's the Mercurial Vapor 14 Elite SG-Pro, or Mercurial Superfly 8 Elite SG-Pro AC are equipeed with the Anti-clog technology which repels mud and dirt from the sole. And as mentioned above, more from the Blueprint collection is coming.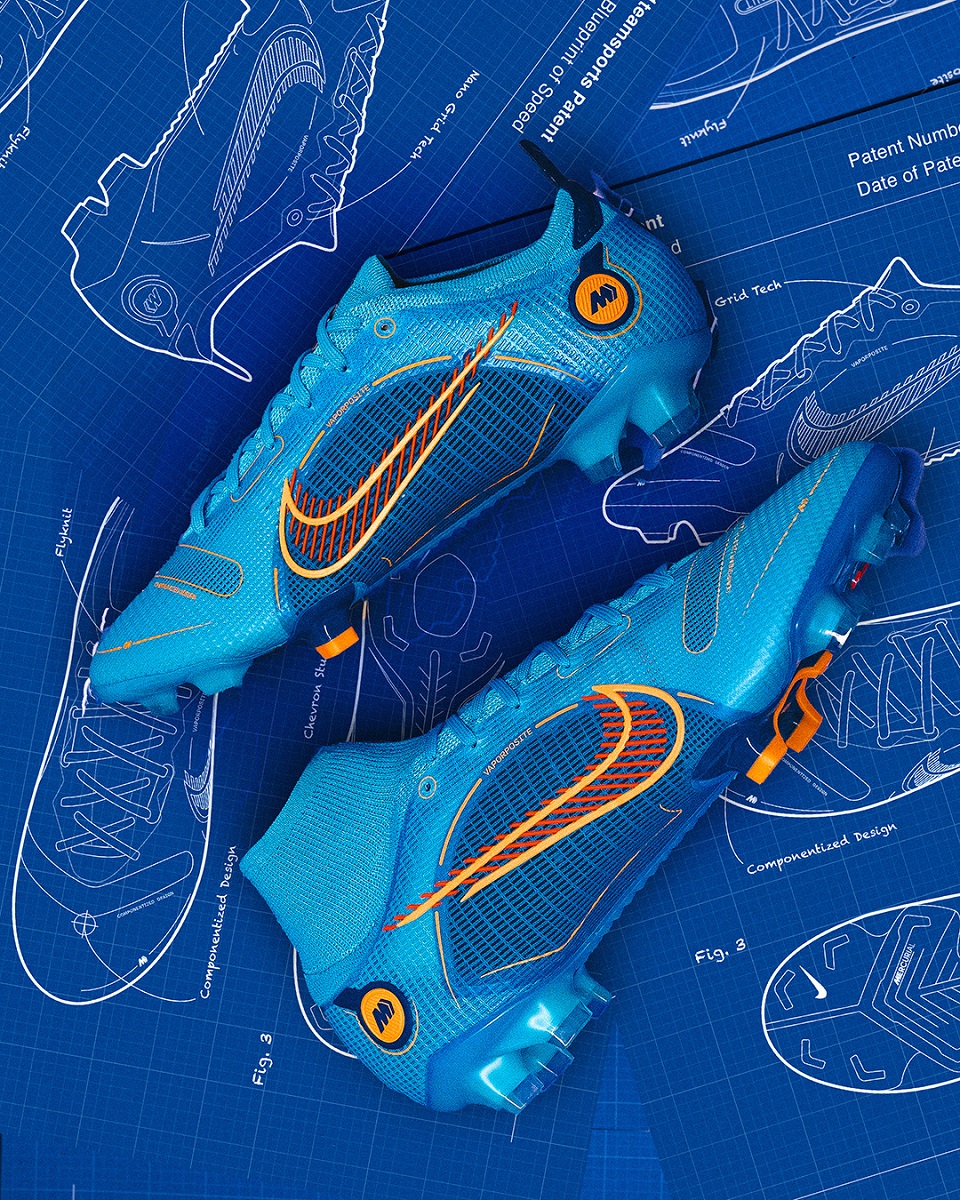 In conclusin, while it is not the brand new generation of Mercurial, Phantom or Tiempo cleats, this is a well done one by Nike. Attractive design is well complemented by the latest technologies that football boots can nowadays have. What more could we ask for? How about a gymsack for free!? It's included.