Nike Always Forward pack
After some time Nike comes again with a new collection of football shoes. It's time of speed and precision with its Always Forward pack and its popular neon-lime Mercurial shoes and pure blue Phantom Vision and the remaining siloes. Let's take a closer look.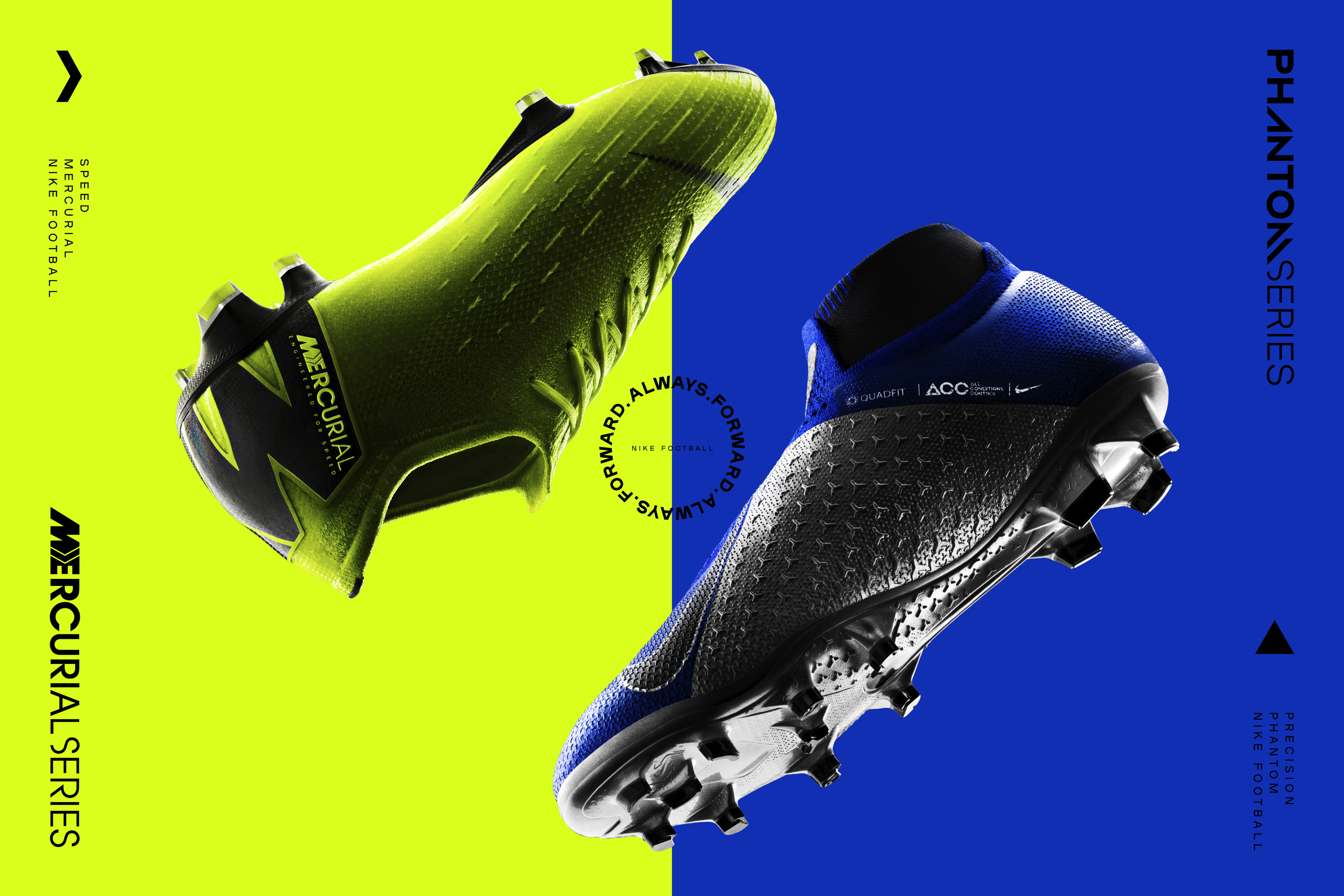 This autumn, Swoosh is going the only way – always forward! Surprise your opponents with your explosive speed and perfect precision. The interaction of these two variables makes the crucial difference on the pitch. Even the latest model of iconic Mercurial shoes has immersed into the design with neon-lime colour, which is just as popular. Kylian Mbappé the Supersonic is going to be a precise definition of this model on the pitch. There are no speed limits!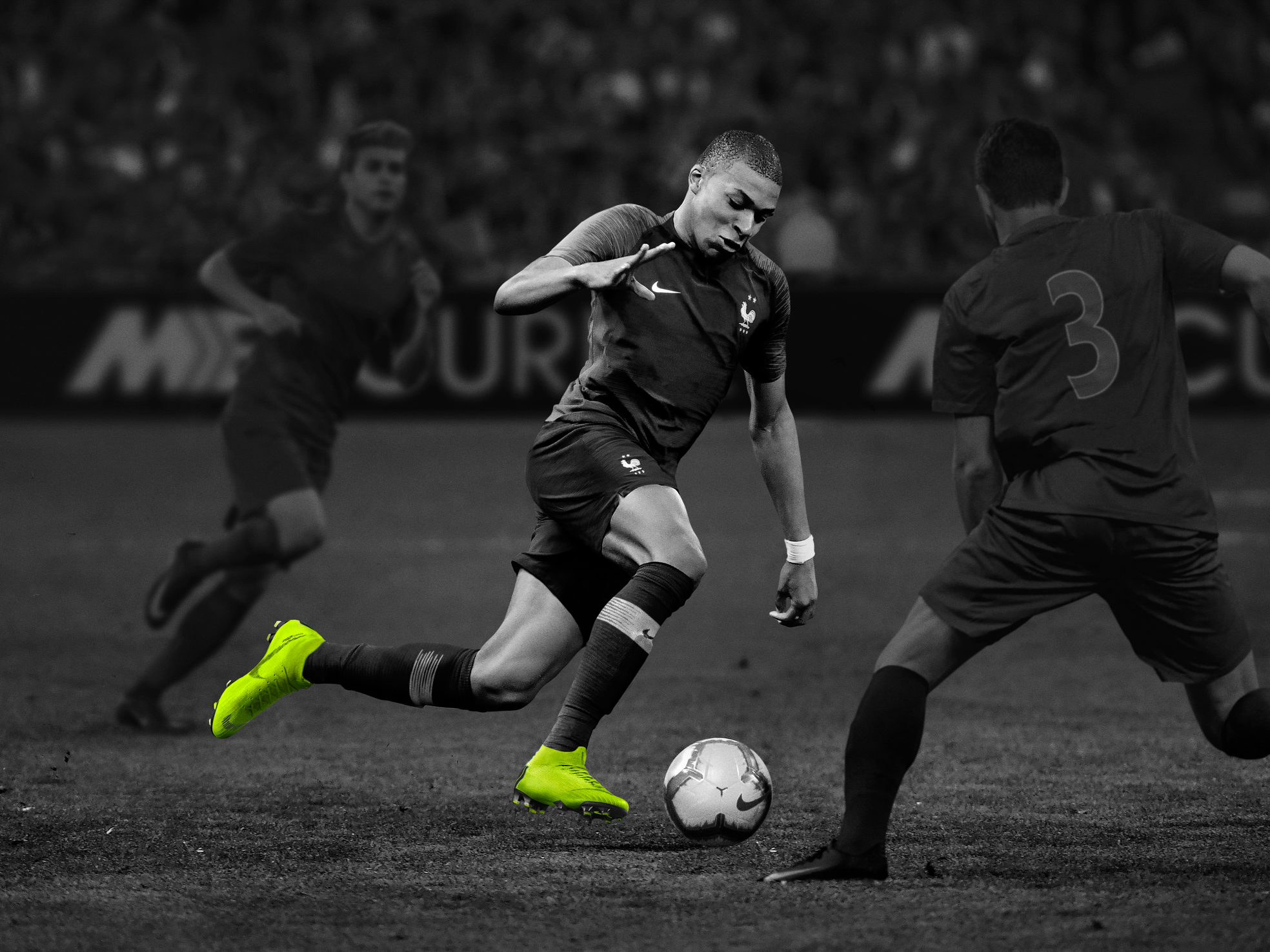 The latest model by Nike – Phantom Vision football shoes – has put on a combination of racing blue and metallic silver. A decent design, completed with stylish, dark details, which is quite uncommon on football shoes. And that's what makes it look even better on the pitch! The main representative of this new phantom with a triangle control zone will be Philippe Coutinho.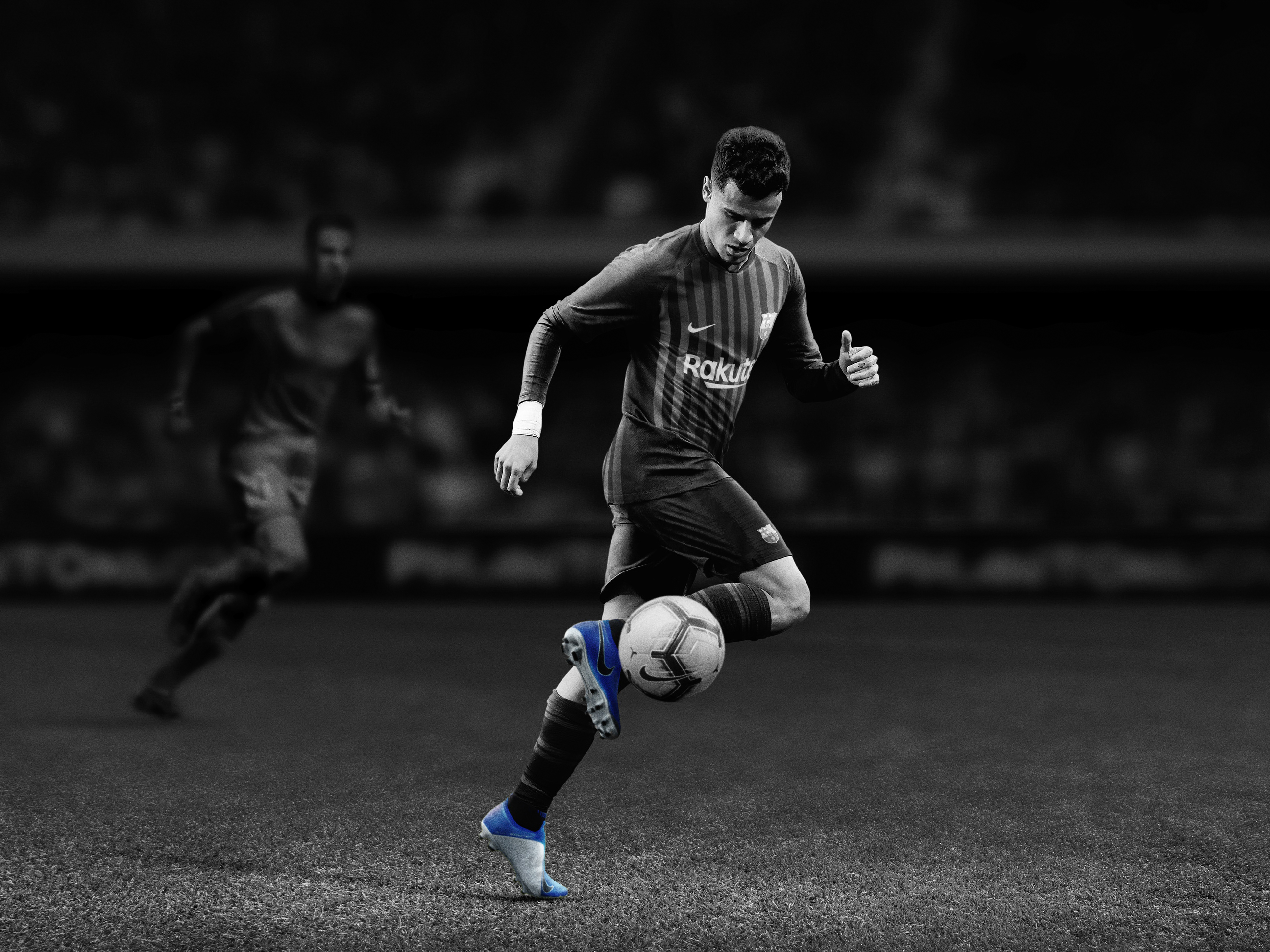 The entire collection is completed by Tiempo Legend and Hypervenom Phantom models that will be worn by the biggest global stars as well. Mauro Icardi, the captain of Inter Milan, is the one looking forward to this colour combination the most, as his new Hypervenoms will perfectly match the home kit of the Nerazzurri.
This collection is going to be a lot of fun and you can get it soon in our online shop as well as permanent Top4Football shops.
Jakub Jonáš - Top4Football.