Nike Mercurial Vapor NJR Silêncio
Neymar's comeback is getting closer every day and Nike has made sure that it will be an epic and stylish one as they release 9th signature boot dedicated to the Brazilian artist, this time called Silêncio.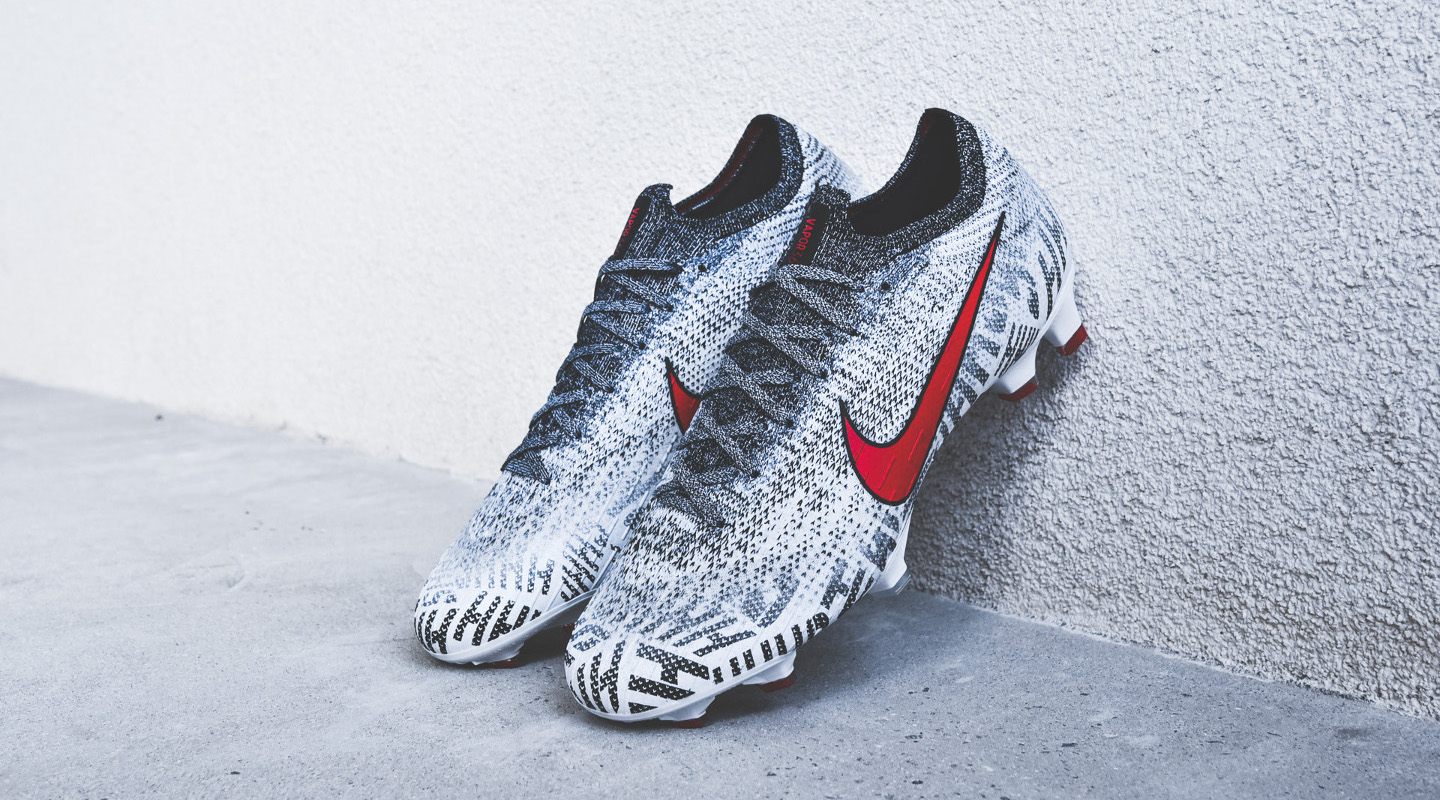 Since he became the most expensive player ever, he's been under tremendous pressure. All eyes on him. Yet he scores one goal after another, takes the W week in week out and especially, entertains millions of fans around the globe with his magical skills. How can he do that?
Silêncio.
The moment when the whole world goes silent, the moment of absolute internal peace. In this state of mind, the Brazilian beats his opponents, decides games and plays his creative, fast and unique game. Exactly these moments are celebrated by his new signature boots.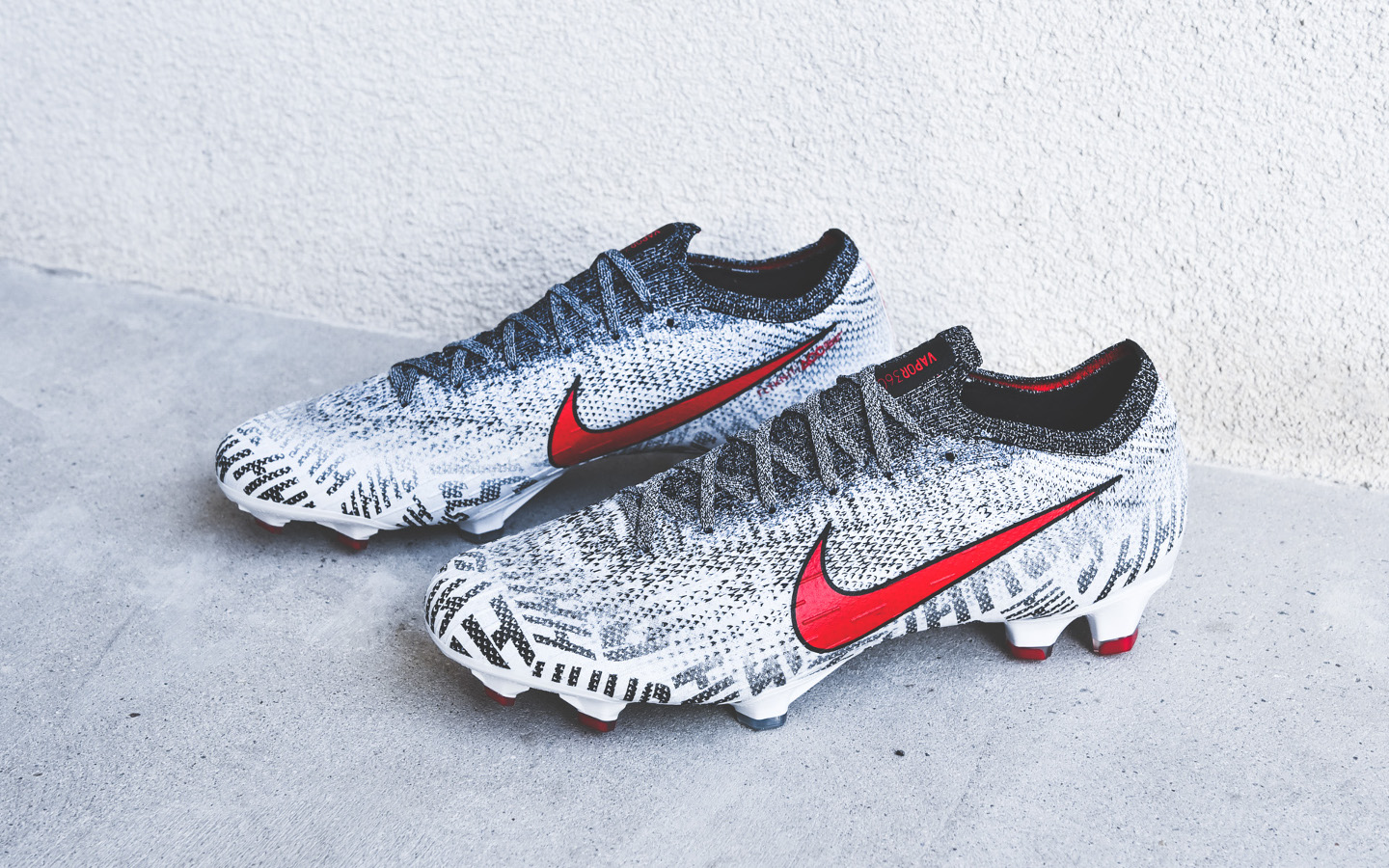 Design of the Mercurial Vapor boots stands out especially for its black-and-white upper with repeated "Shhh" pattern. That comes from a tattoo located on Neymar's index finger which confirms how much it means to him. The Nike swoosh, "NEYMAR" printed text with a crown on the heel and other details are coloured in red to match perfectly with the Paris Saint-Germain home jersey which the star wingman will dress up again very soon.
When it comes to technologies used, the new boots are no different from the last generation Nike Mercurial Vapor. Ultra-light Flyknit micro texture of the upper and minimalistic outsole really are a tool for the fastest players to maximize their speed and overall performance. Decisive games of the season are right behind the corner. Be Mercurial and end up the game with speed and eventually with the of your inner peace just like Neymar.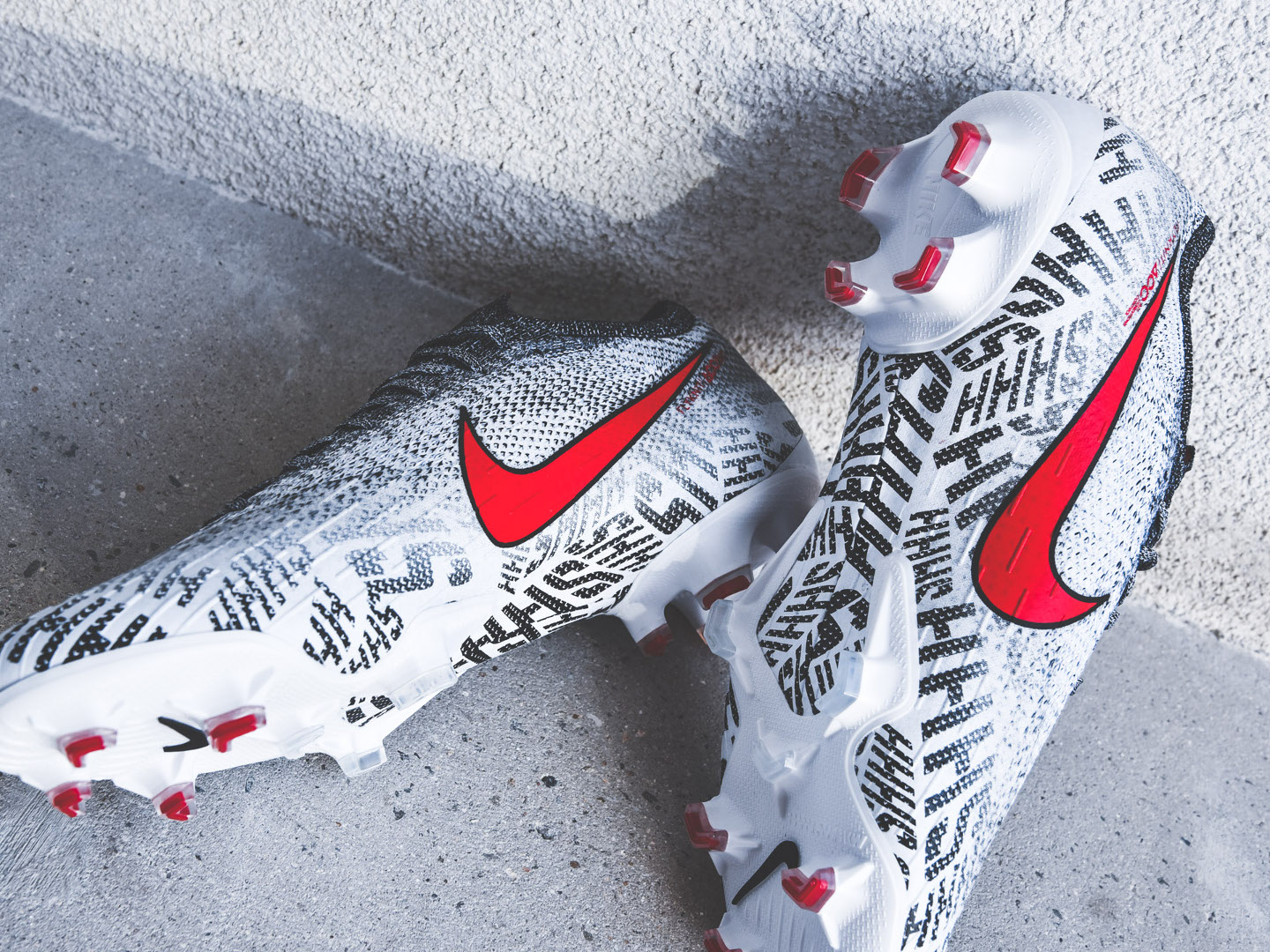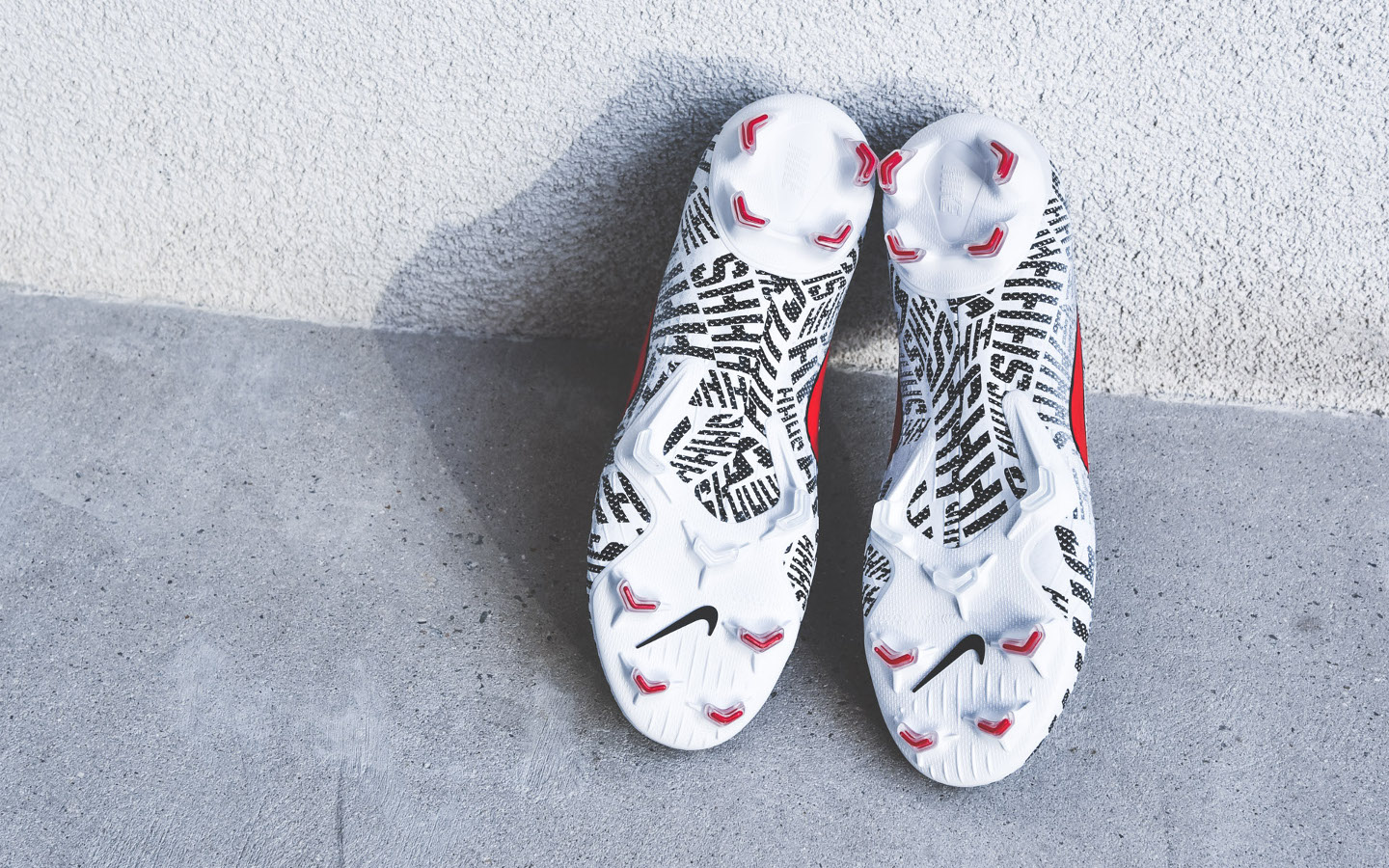 The new Nike Mercurial Vapor NJR Silêncio boots are already available at Top4Football e-shop.
Mikoláš Bartoš – Top4Football.