Luis Suarez signs for Puma
If you closely follow what's happening behind the scenes in the best teams in the world, you could have noticed Luis Suarez on the training pitch wearing a black prototype of Puma shoes.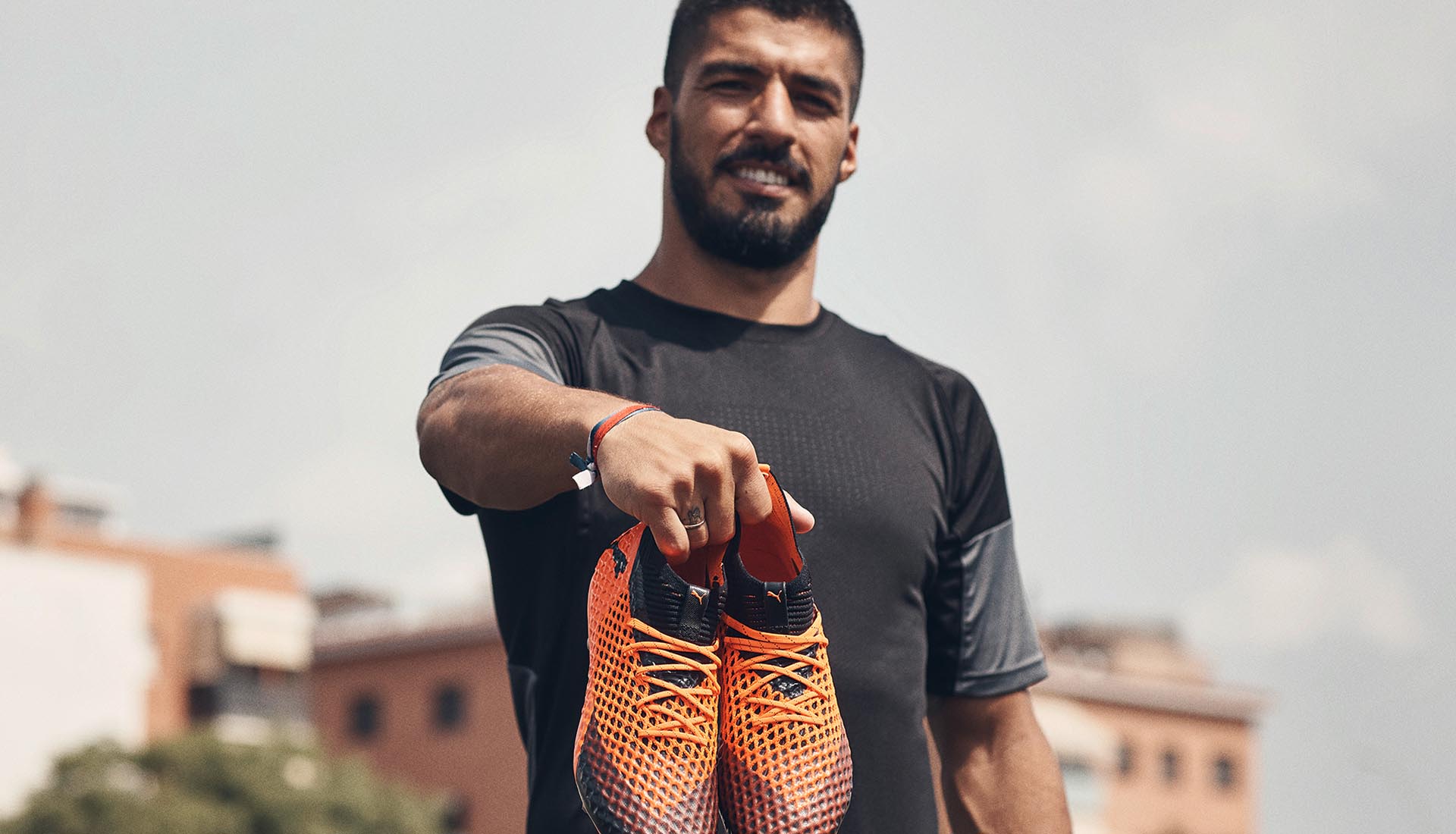 And the word spread that there's a new major partnership. Now, officially, Luis Suarez is a new face of Puma. One of the best forwards in the world, he's been astonishing the world of football by his abilities on the pitch. Born in Salto, Uruguay, he's scored huge numbers of goals in several European leagues, such as in the Netherlands, England, and Spain. Since 2012, he's scored over 20 goals each season (over 400 in total) which brought him an apt nickname El Pistolero.
This is how Luis Suarez commented on his brand new partnership: "I'm very happy to have become a part of the Puma family. I'm sure together we'll write a lot of successful chapters." And Luis Suarez may start writing the very first lines wearing the latest Puma FUTURE shoes from the Uprising Pack collection.
Would you like to play in the same shoes as one of the best scorers today? Come get them at Top4Football!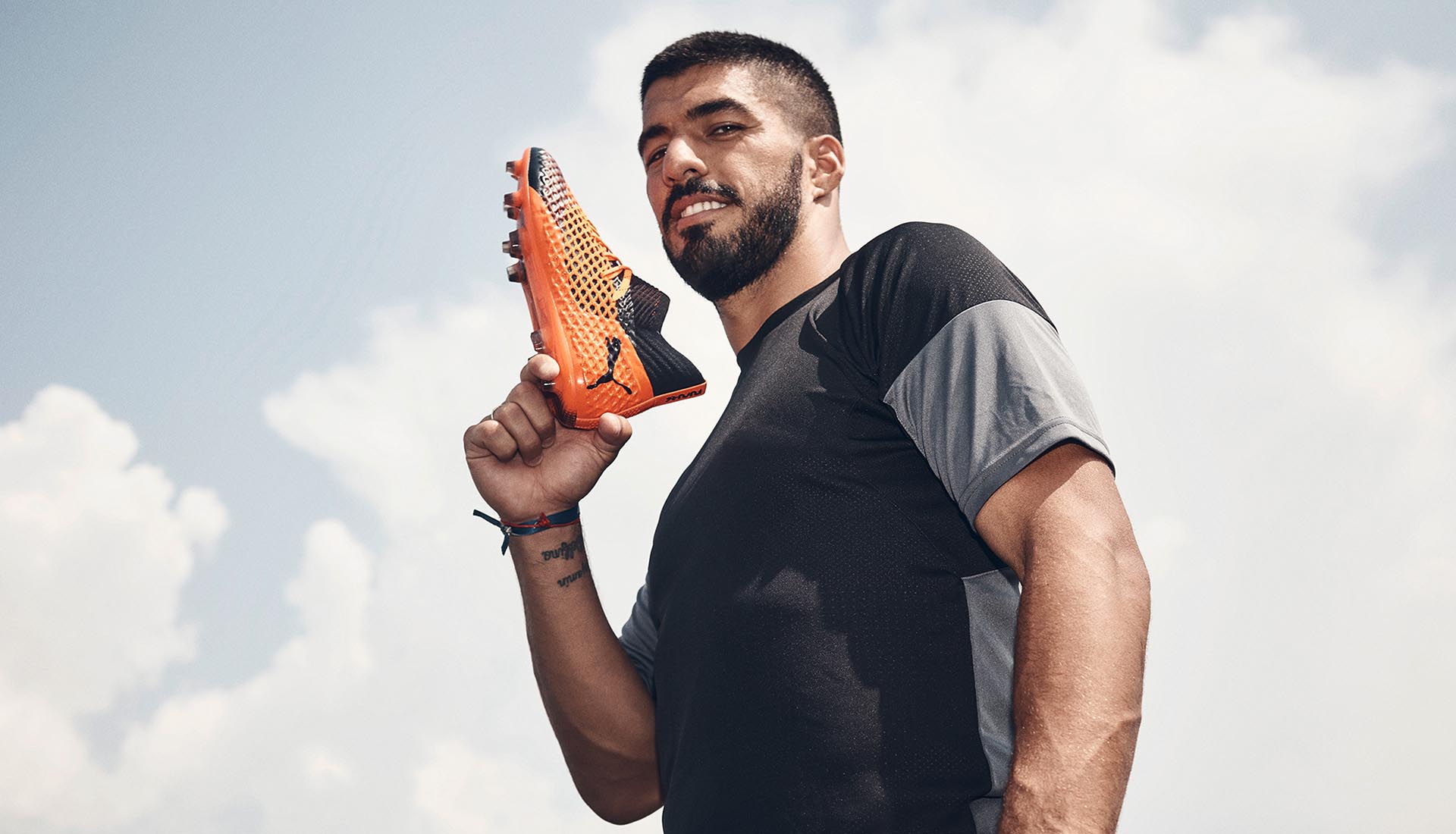 Jakub Jonáš - Top4Football.