Would you like to know how to properly pack a bag for a training session or a game? See our tips for things every football bag should contain. Get inspired and push your preparations to a higher lever.
We're sure you know how your favourite players get ready for their games. Perfectly matching, elegant, and mainly with a flawless hairstyle. This is not about your hairstyle, though; your hair stylist is the person to ask. We're here to give you advice on how to be different from your team-mates and to prepare for football podiums like a true pro. There was a wise man once who said that it's those tiny details that the whole thing consists of.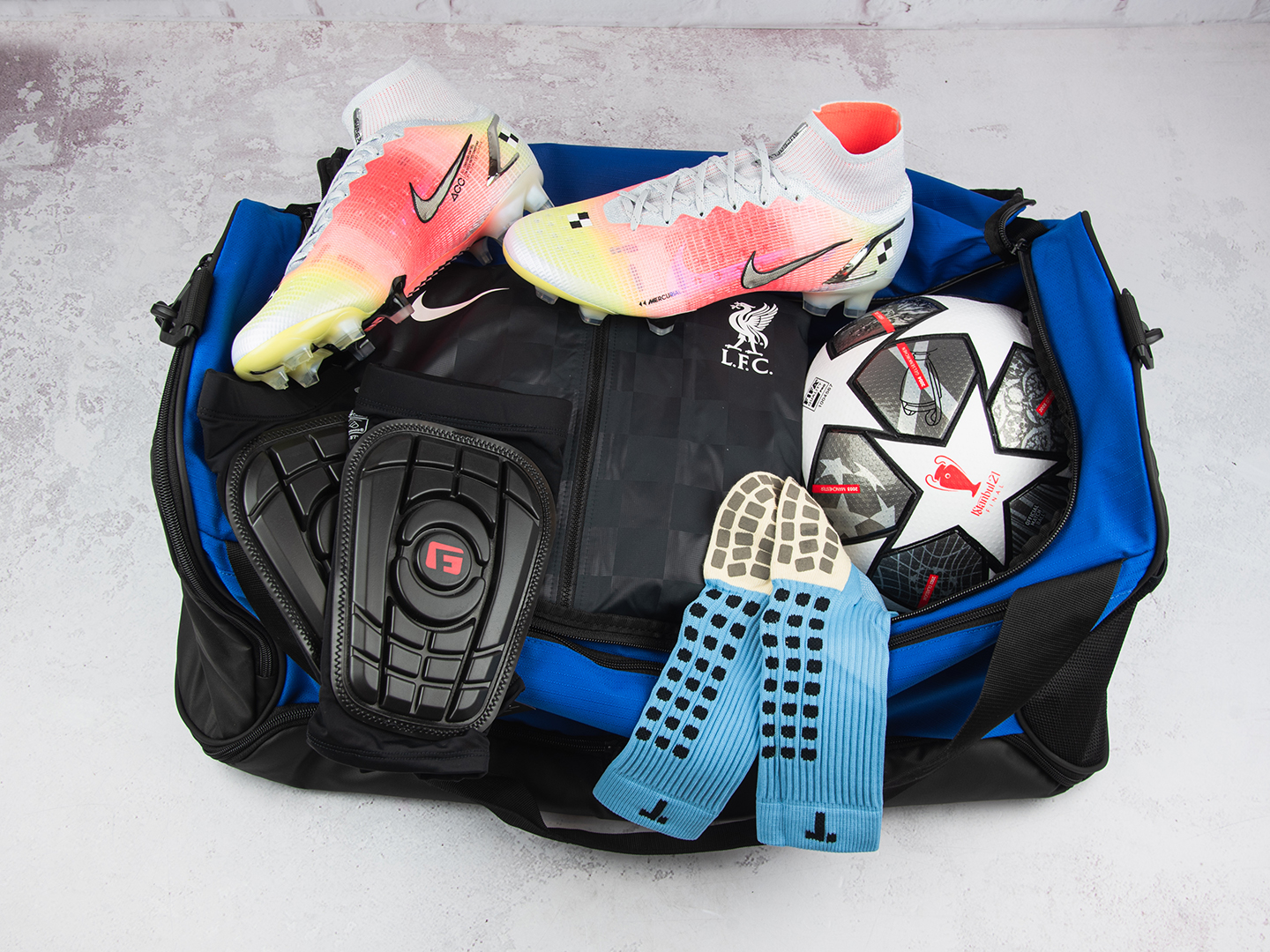 The first necessary thing is clearly a proper football bag with enough storage room. Of course, proper shoes have to go in there. In the lockers you'll feel comfortable in slippers from which you then change into your biggest weapon – football shoes. This very much depends on what surface you're going to play on. We've prepared for you shoes for grass, artificial grass, and for indoor surfaces. If you buy shoes from top series, a practical sack will come in handy to put them into after the game.
Another important part of your football gear is your apparel. Global brands offer products featuring latest technologies that make you feel absolutely comfortable, so that you can fully concentrate on the game. Our crucial tip is functional apparel; it perfectly wicks away sweat, warms up strained muscles, and thanks to its cut you'll feel absolutely free to move as you like.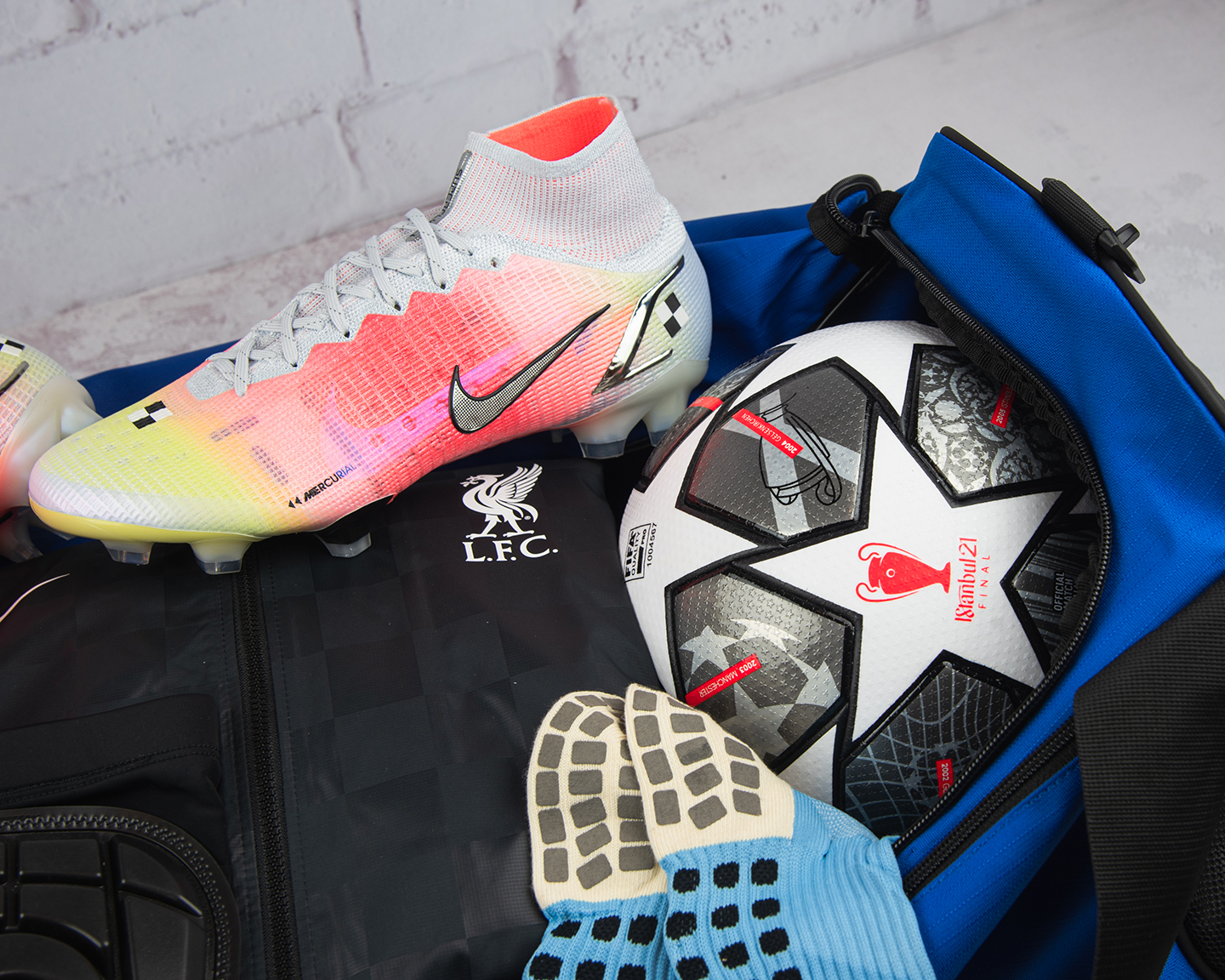 Last but not least, you need to have some good guards. You don't want to be all battered and bruised after the game, right?
As we've told you already – the life of a football player doesn't start and end with the referee's whistle. Get stylish after the game! This is why you need to have a towel and some cosmetic products. Looks like we're all equipped perfectly! And before the game have a good snack to boost your energy and put on those headphones and play your favourite music. Let's go!