How to clean football boots
Everyone wants to look perfect on the pitch and that undoubtedly involves shiny football boots. However, their cleanness doesn't only make them look good, it's primarily important for the length of the life service of the boots. For that reason, we have prepared for you a few easy tips on how to take care of your cleats, so you can enjoy the most of them.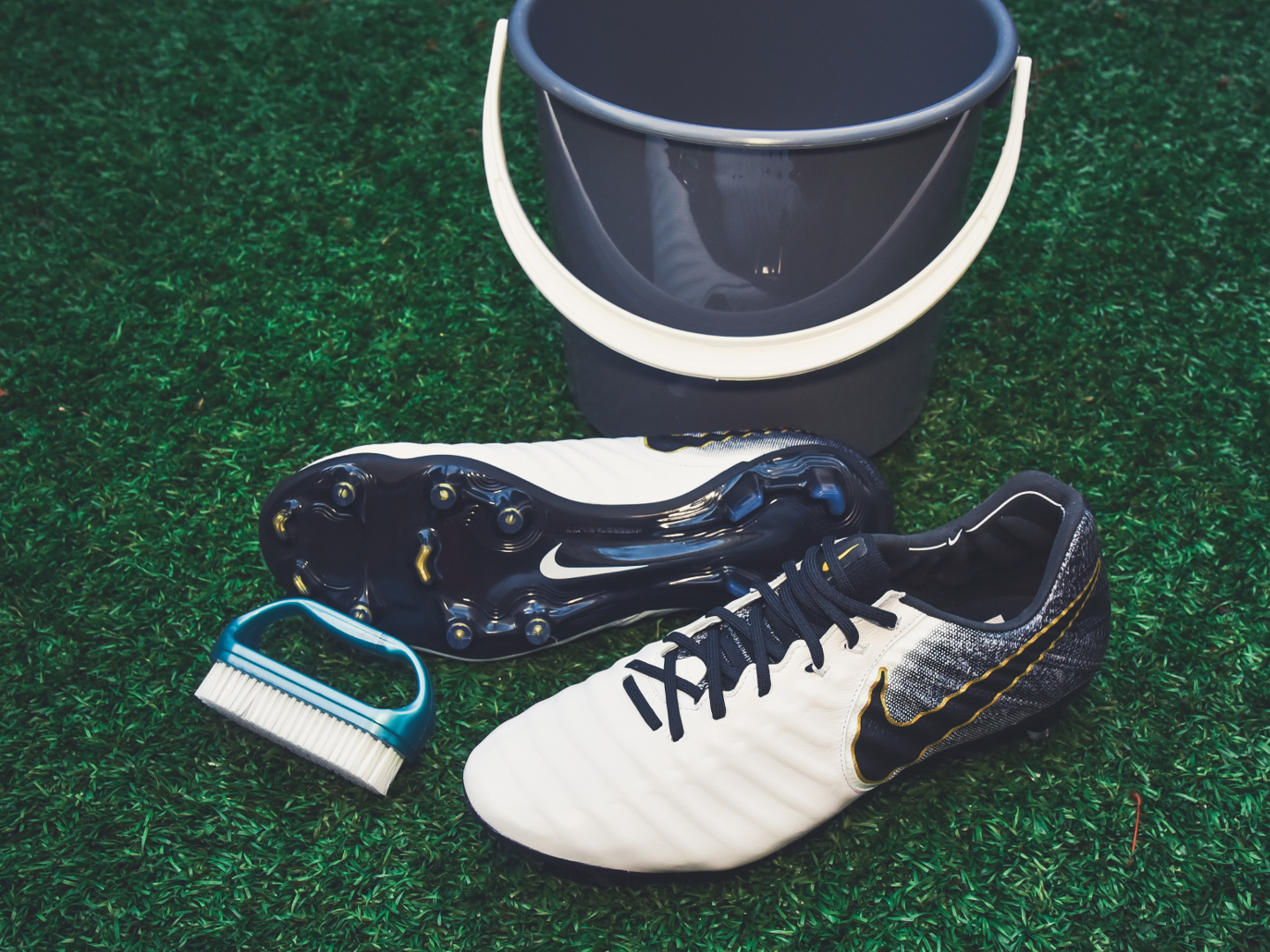 Never wash your boots in a washing machine! They are either made of special synthetic materials or leather and these materials can be easily damaged by washing machines. This way they are losing the attributes they were made for.
Take out the laces and wash them in soapy water. Let them dry out separately.
Artificial leather boots can be washed with a soft brush (an old toothbrush does the job perfectly) without using soap or any other detergent. You don't even have to use water.
For boots made of other materials, use warm water and soap. Use a brush and carefully remove all the dirt.
After washing your cleats, do not leave them close to the heating or any other source of heat. Do not use a hairdryer and do not even leave them in the sunlight. This could lead to cracking or hardening of the boots' surface.
Use old newsprint to stuff the beats and let them dry out at room temperature until they are completely dry, in and out.
We recommend sprinkling the inside of the boot with baking soda or using special sprays for reducing the smell.
Leather boots should be treated with a special cream and polished after being washed. In the end, apply impregnation spray for increased resistance against mud and dirt.
Return laces in their place and you are all done
Mikolas Bartos - 11teamsports.