How to choose the right size of football boots
Imagine...
You ordered new football boots from the internet and after a few days they are delivered. You open the box quickly and they look perfect.
You put them on and then... the hell begins. You find out with horror that they dont fit you. They are either to small, tight or, on the contrary, too big. It happens and it could happen to you as well.
How to choose the right size of a football boot and avoid all the possible inconveniences
In this tutorial you will find everything you need to know to be able to choose just the right size for any foot.
You will learn:
How to measure your foot and choose the right size of a boot
What to be careful about while measuring and choosing
What factors can affect the correct size selection
What to do if you still choose incorrectly
Lets start.
Buying new football boots
It's simple. You need new football boots. You don't know which model to choose? The article "How to Choose Football Boots" will help you. You do know which model to choose? Cool. Then you have two options.
The firts option is to visit our shop. (But only if you can make it to Prague, otherwise look at the second option). That is ideal. Not only because you can choose from a big range of football boots in the Czech Republic but most importantly you can try them, walk or even shortly run with them. And if you need any kind of help or advice, our guys are always there to help.
The second option is to use our e–shop. You can order football boots from the comfort of your home, but you don't have the possibility to try them on or inspect them as you would probably like before you buy them. That is just not ideal, but its still OK. This article is here mostly for the ones in this situation.
In both cases, it's important to know which size football boots do you need.
Which size of football boot do I need?
You will find out after measuring your feet. You can do it at home and all you need is a paper, a pencil and ruler. Measure your feet in the afternoon - they should be more stretched and bigger then. Measure both of them as one can be slightly bigger, that is normal if the difference isn't noticeable with a simple look.
How to measure your feet and choose correctly:
1) Take clean paper. Its only important that your foot fits on it without exceeding it. Then step on the paper while wearing the sock you will play with - that is very important!
2) If anybody is helping you, ask him or her to take a pencil and outline your foot with it. If you are doing it on your own, try to hold the pencil as vertically as possible while outlining.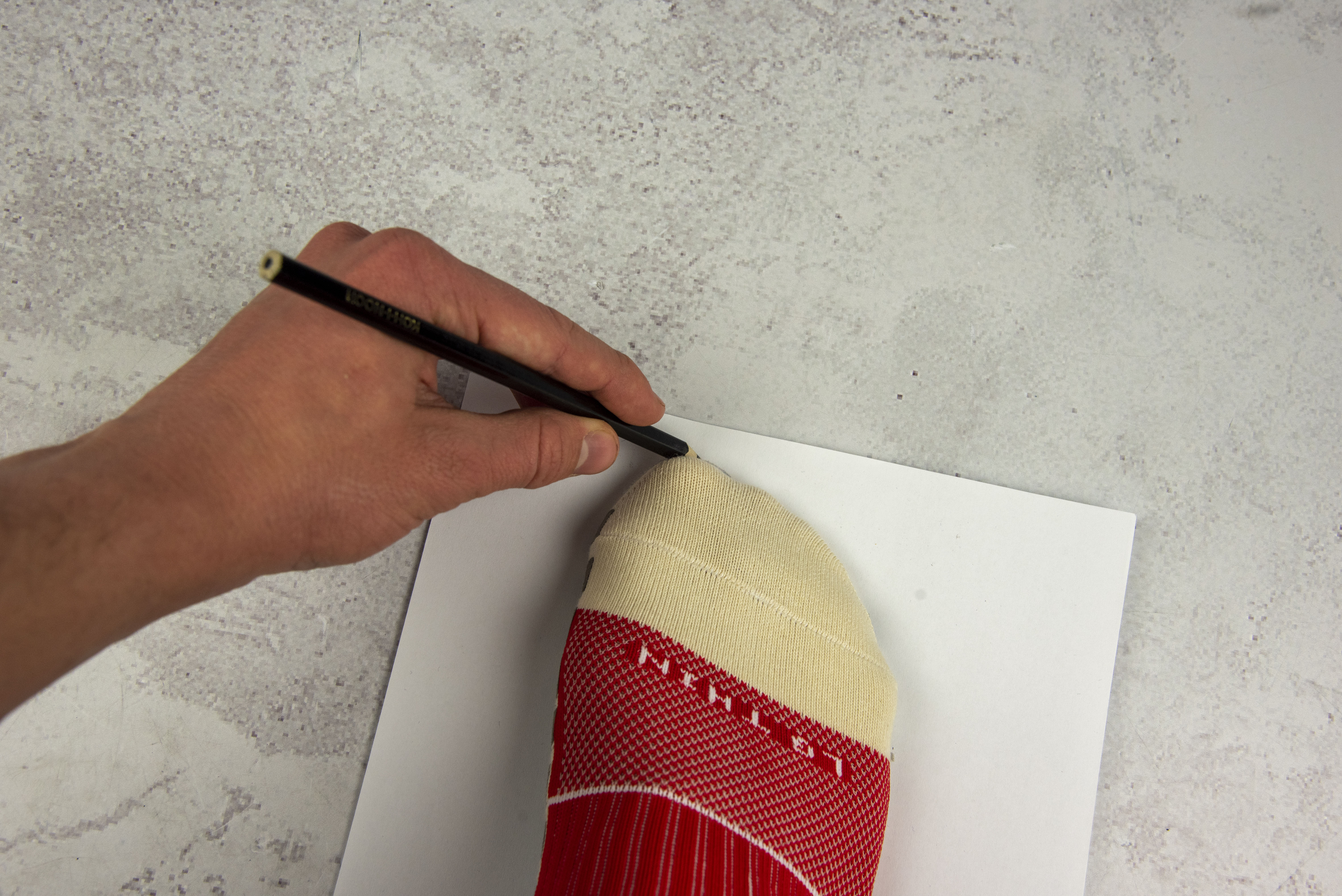 3) With a ruler or anything else that is able to measure lenght in centimeters find out what distance is between the two line points furthest from each other - from your heel to toes. Then write down or remember the measured number of centimeters.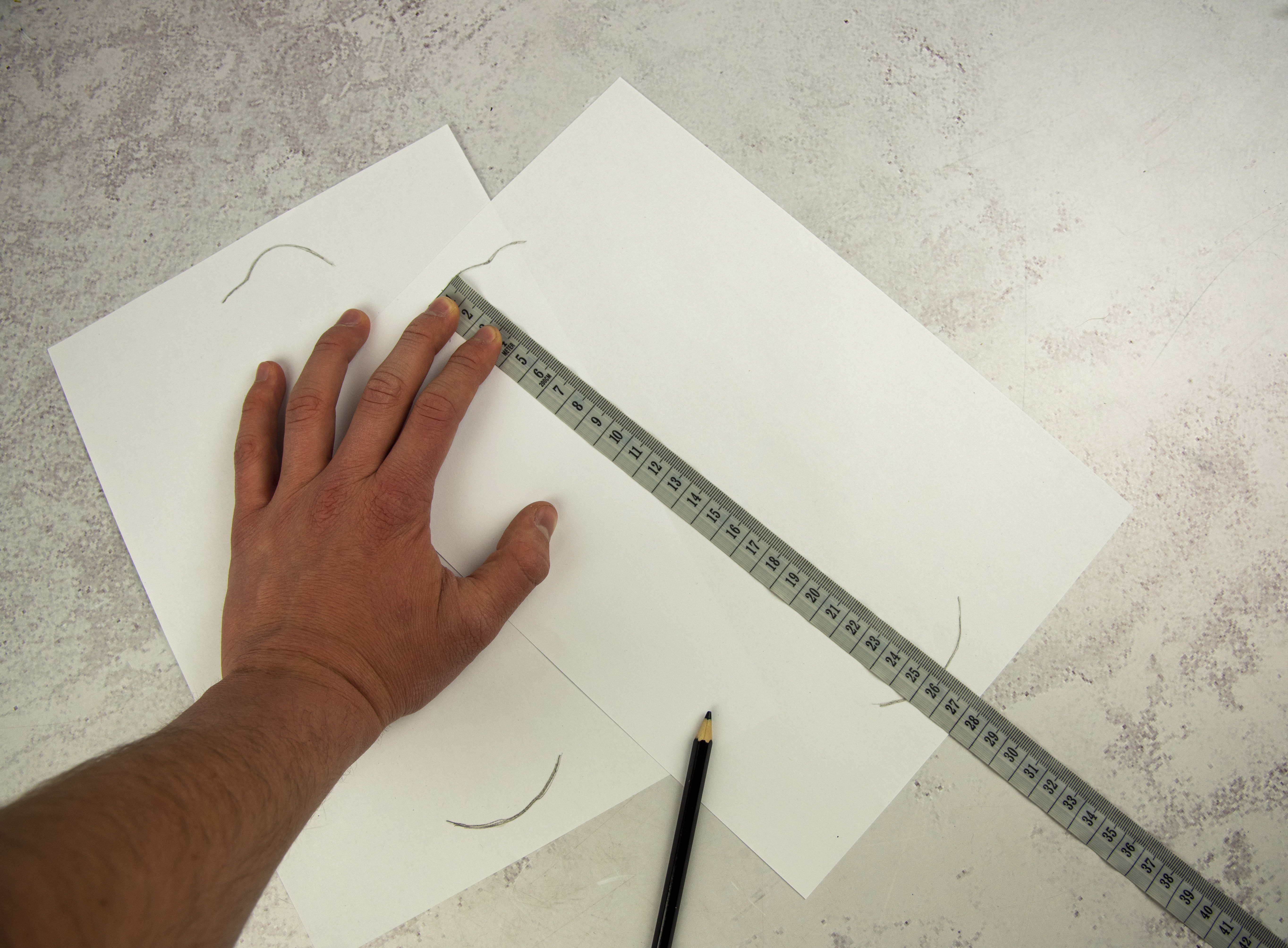 4) Do everything again for the second foot. As we mentioned before it can be longer a bit. Then you will have two numbers that are hopefully the same or at least very similar. Remember or write down only the bigger of them.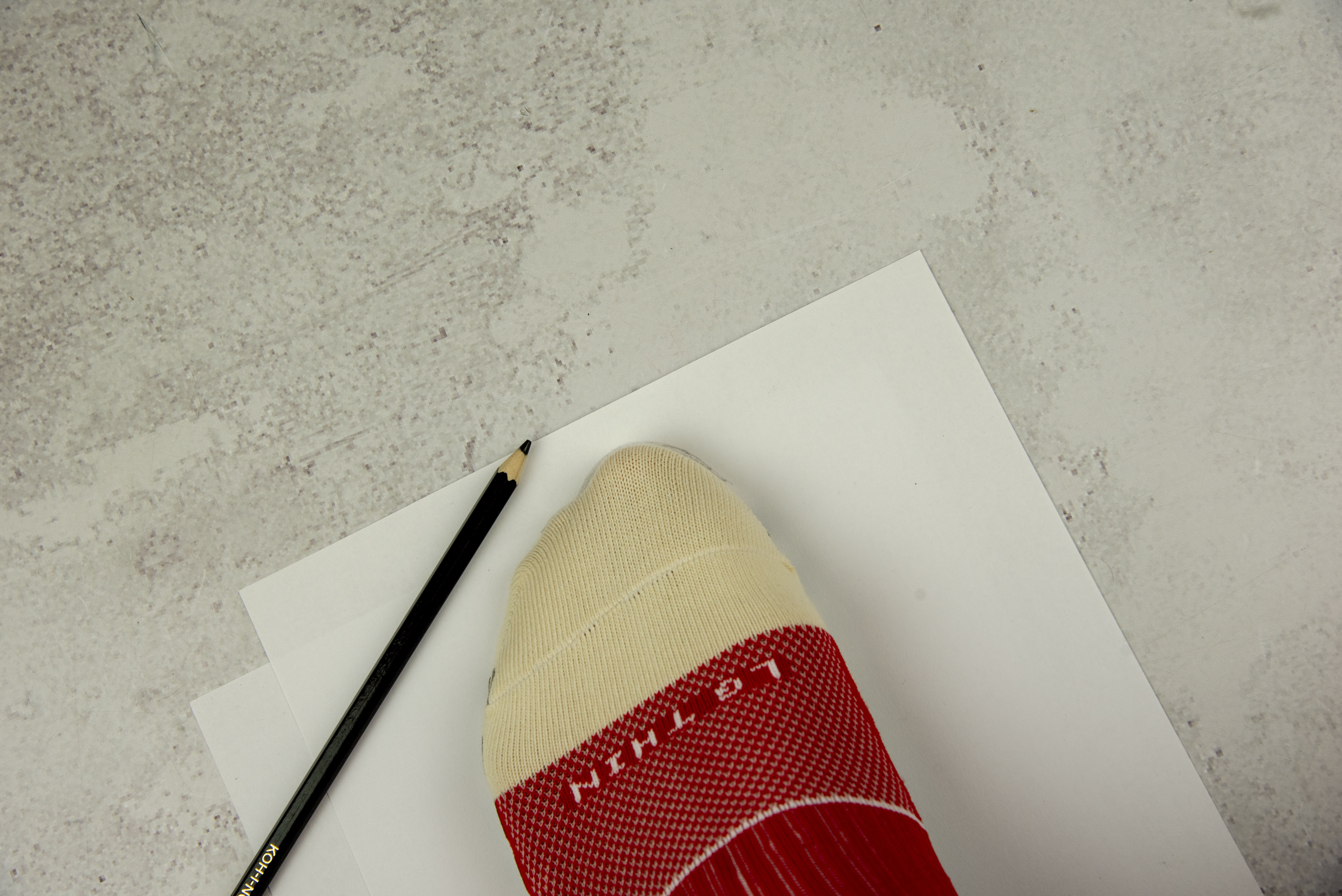 5) Take the filnal number and add 4-8 milimeters to it. If you know about youself that you like to have quite some space in football boots, 8 milimeters will be good for you, but if you like wearing tight football boots and you dont have any kind of problems with wide feet at the same time, 4 milimeters or something around will be absolutely enough. If you are choosing from leather boots you don't have to add any milimeters at all. They will stretch to fit.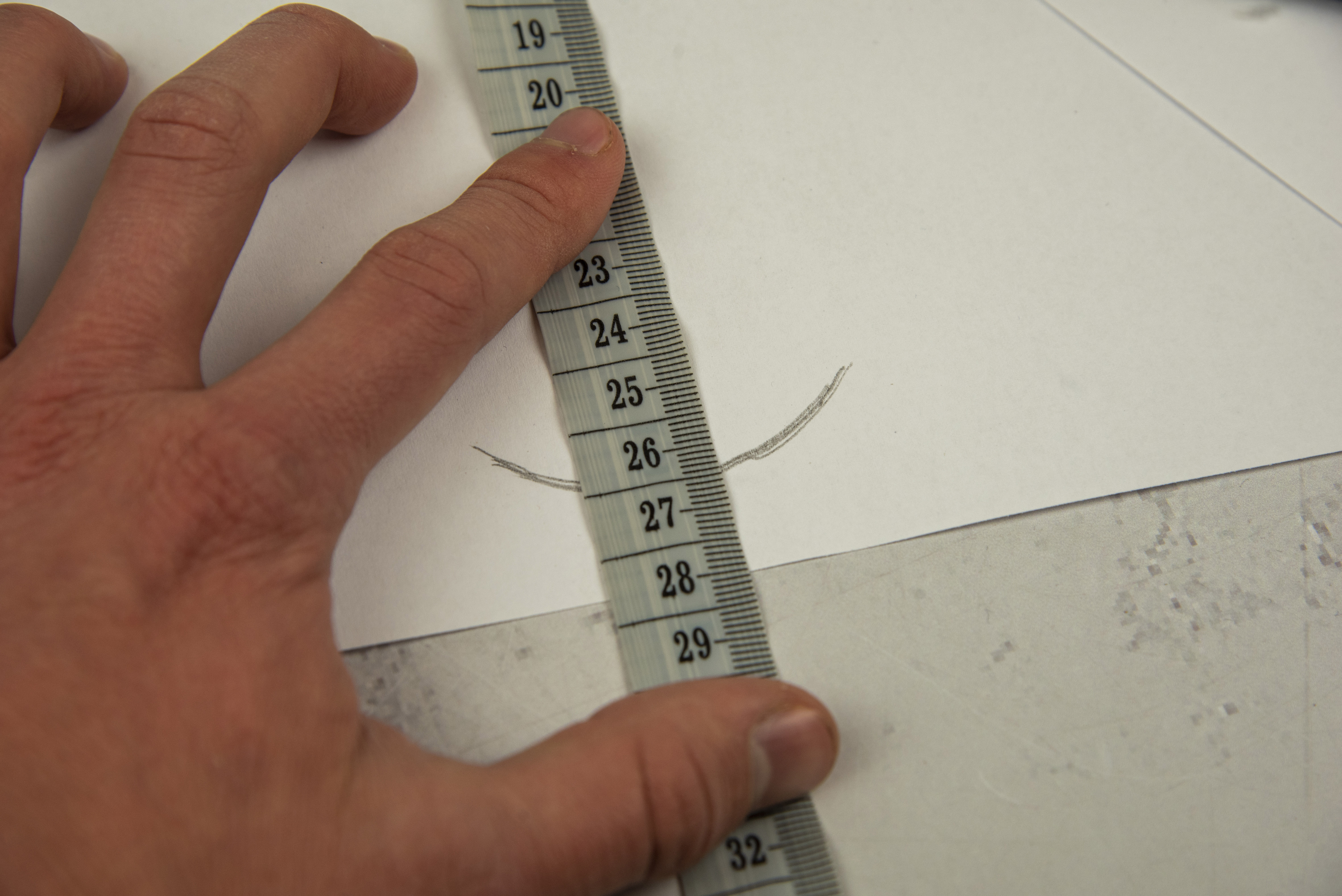 Completed. I have the number.
I have my feet measured, what next?
When you have your feet measured, go to our e–shop. Choose football boots that you like and then click on the available sizes on the right side of the page. While choosing one, use the UK–US–CM table. Find your measured size there (with those few milimeters added) and you will find out what size it is connected to it. That's what you were looking for!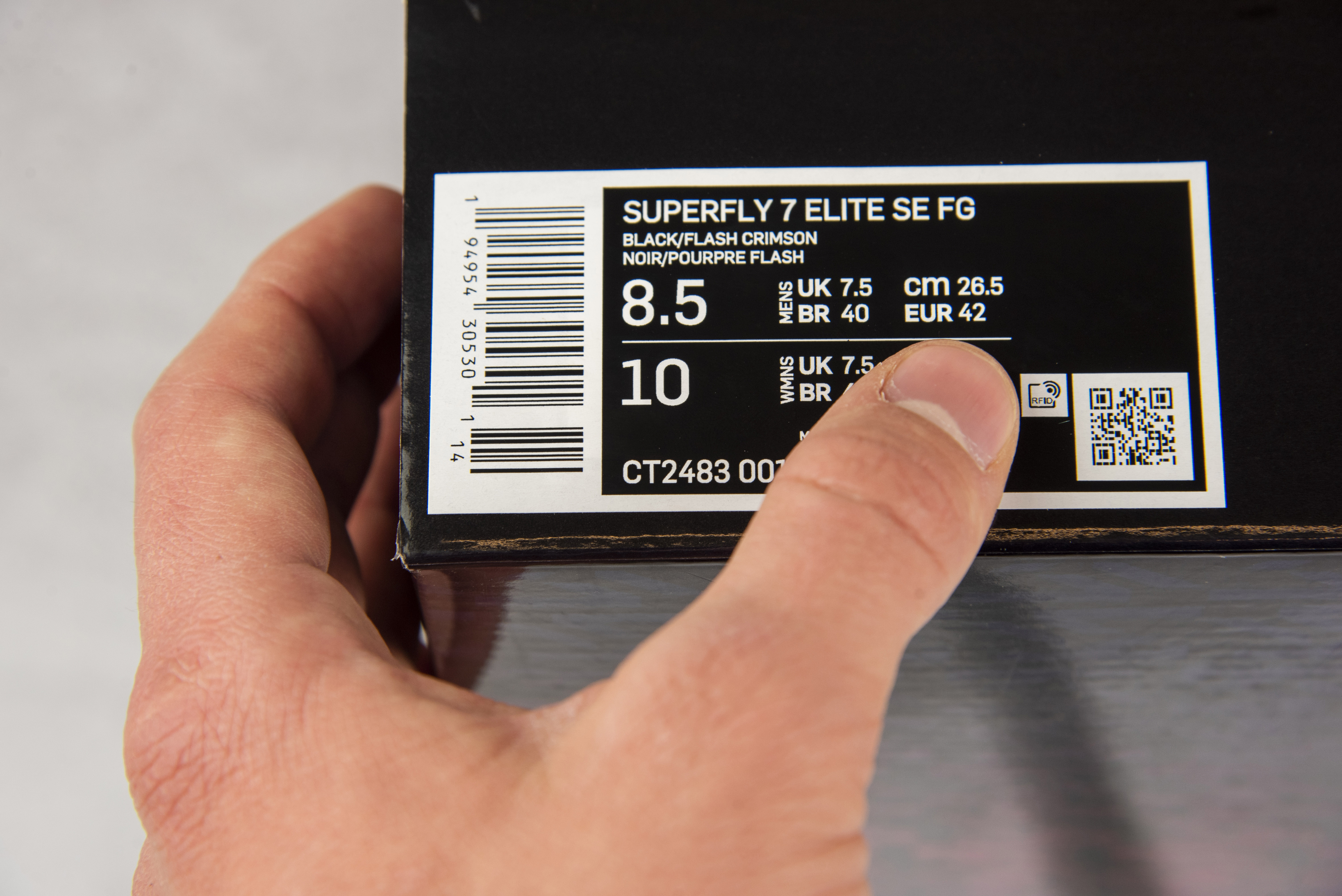 You will also find your football boots size in the table of sizes. Choose your boots brand and look for the size corresponding with your measured centimeters. Now you know which size to choose and you can visit the shop or eshop.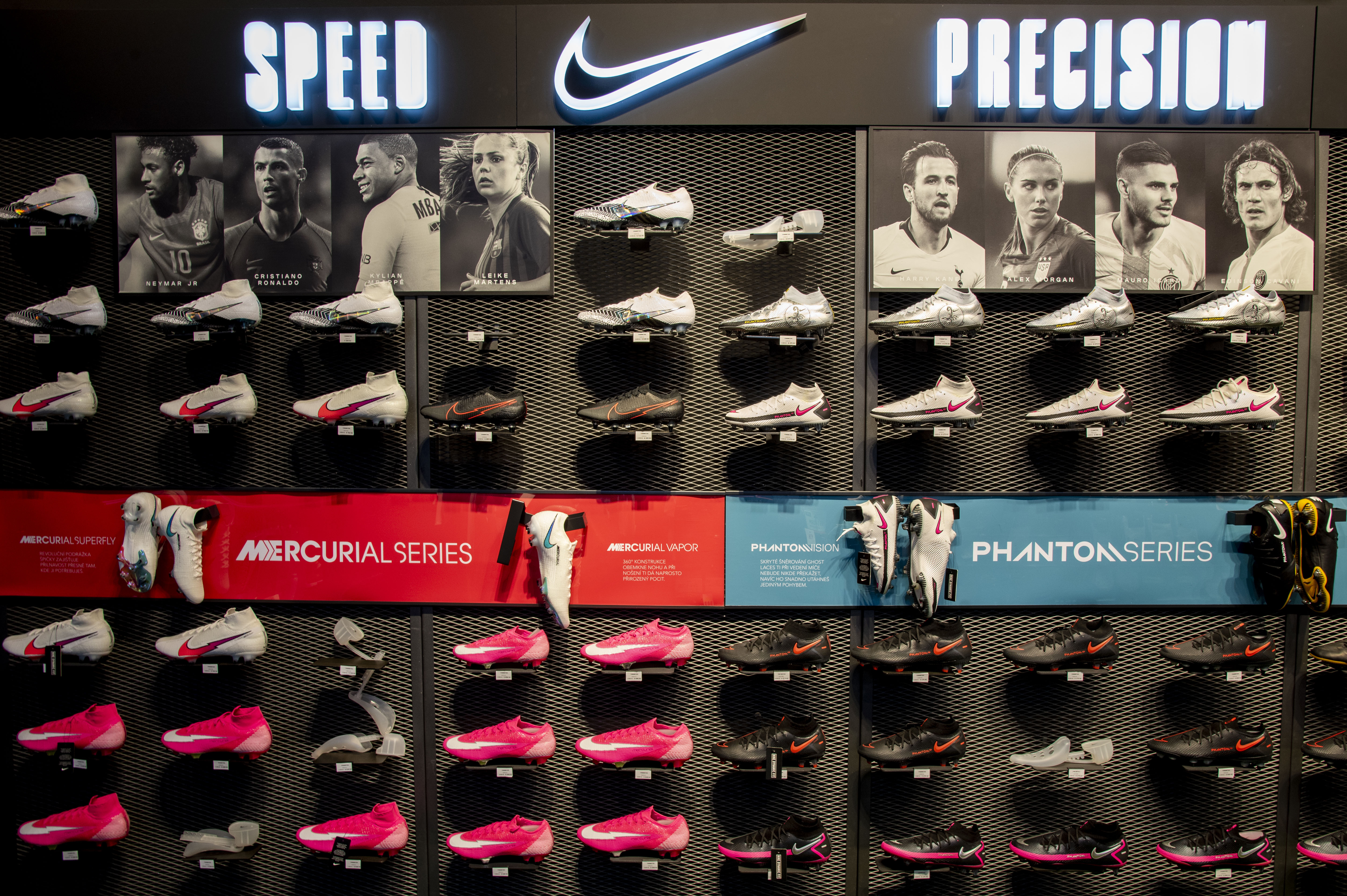 Some additional tips
Try football boots on properly
In the shop be precise when trying them. Walk, run, jump. Try them in every position a foot can get into. If you are not feeling good in them, try another pair.
Did you buy them on the internet? Before you take them into the field (and loose the right to return them or exchange them) put them on and be in them for some time. For an hour for example. Try walking in them at home. If that doesnt feel comfortable after you get used to them in a few minutes, it's not good. Only leather boots need more time to adapt to your feet, so with them be more patient.
Every brand has different size numbering
Big brands like Nike, adidas and Puma mostly have their own size numbering that is more or less different from other brands. So always try to choose by the centimeters, because centimeters are the same everywhere. On our website you can also find the table of sizes.
How much space should I leave in front of toes in a football boot?
The old rule of a free space that is enough to fit a thumb is not working in case of football boots. They should fit you as tight as possible while still comfortable. It's up to you how much free space you prefer, in general, it's good to leave a space of about 4-8 milimeters. Bigger space would be too much.
Will football boots stretch?
It depends on the material.
In general we can say that leather boots will stretch. So when choosing some of them try to find a pair that fits you very tight from the beginning. After short time they will stretch into the shape of your feet. The kangaroo skin will stretch the most, other leather will stretch less but still really well.
Football boots from synthetic materials stretch just a little or don't stretch at all. Beacuse of that the 4-8 milimeters free space in front of the toes is important.
Football boots with or without laces?
You can tighten football boots with laces exactly as much as you like.
On the other hand football boots without laces will be still tight the same. They are designed to fit as tight as possible because of that. While choosing them it's really important to feel good in them instantly as you don't have an option to tighten them, otherwise, it will be even worse on the pitch!
Football boots with or without ankle socks?
While choosing the right pair the ankle sock or its absence is not really important. We can only tell you that boots with it can be a bit harder to get in and some players feel more comfortable in them. It holds your ankle a little more stable and procects it a bit.
What if I have wide feet?
It's important to think about your foot lenght but let's not forget about its width. If you know your feet are wide, choose from the wider models.
For wider feet leather boots are good in general, because they will stretch. And it can also be said, that boots from adidas and Puma are wider in general.
If football boots feel too tight on the sides, don't try to solve it by choosing a bigger size. On the pitch your feet will move from front to back and that is horrible. Even if we are talking about your favourite players collection boots, you just have to choose something else. It's really not worth it. Football boots have to fit you by their length and width at the same time!
What should I do if my football boots don't fit me?
If your new football boots dont fit you because of any reason (they are too small, big, too tight...) you can return them or exchange them for the same but different size or different model. Do it, return them and order different size or model.
The only exception is leather. Leather boots will stretch, so if they are just too small or tight, be patient.
How to choose football boots for kids?
Children's feet grow. It is often said: "Buy them a bigger size boots as their feet will grow into it." But your child needs fitting pair now, not in a year. Football boots in which their feet will be moving from side to side are useless. Of course you can choose a slightly bigger boot in case of a growing feet, but very decently! If your child does somenting you like, don't spoil them by buying bad size boots.
Before you order football boots on the internet or buy them to our shop, measure your feet properly. It's completely free, it doesn't take more than 5 minutes, and everything you need can be found at home. By that you will avoid unnecessary inconveniences like having to return the shoes.
When your football boots arrive (if you ordered them on the internet), try them on properly. Put them on and walk in them indoors. Even for an hour.
Football boots are not sneakers. To be able to perform well on the pitch football boots must fit as tight as possible and at the same time comfortably. You have to be in them during the whole match.
If you don't feel ideal in your football boots (they are too tight or loose, they are too wide...) choose another ones. You would feel terrible on the pitch and that's absolutely not worth it.