There's a little footballer growing up at home and it's time for their first (second, third) football boots? Choosing the right children''s boots is not as easy as it might seem. After all, it''s not just about the look and the brand (adidas, Nike, Puma, etc.), it''s all about the size of the football boot, the material and surface of the pitch your child will be playing on.
The right size of football boots for a child
The main thing is to know the correct size. The football boot should fit just right. It is therefore necessary to measure the child''s foot carefully, especially when buying online. For a detailed and simple guide on how to measure the correct foot size, please check this article. You will find good and useful advice there.
Children''s football boots by surface type
The most important factor when choosing a pair of football boots is the surface they are designed for. The surface determines the type of sole. It is necessary to distinguish whether the child will play on natural grass, artificial grass or indoors.
1) Natural grass football boots
Cleats
These are the right football boots if you are looking for children''s boots for natural grass. They will provide stability on dry, but also on wet to slightly muddy pitches. The grass cleats are marked FG (firm ground), but beware, they are not suitable for artificial surfaces! There is a risk of injury and a certain loss of the possibility of a claim.

Why can't cleats be used on an artificial surface?
The rubber granulate that forms the infill on artificial grass generates higher temperatures than natural grass. The soles of conventional FG compactors are not built for these temperatures, unlike AG/MG compactors. Artificial grass also has much higher traction, so non-round shaped cleats can "lock" in such a way that injuries are likely to occur if the direction of movement is changed abruptly.
If your child will be alternating between natural and artificial turf and you want one pair of boots, then you need to choose either the AG cleats or MG cleats. These can be used on both types of surfaces.
Collection of football boots of famous players
There is a plenty of children cleats designs to choose from. For example, your favourite player can help you choose. The best ones have their own collections. Very popular, not only with children, are the adidas cleats in which Lionel Messi plays, or the Nike ones worn by Cristiano Ronaldo.
Cleats, the most commonly used football shoes, get their name from the way they are made, where plastic plugs of various shapes are pressed into the sole.
Soft surface football boots (wet, muddy)
For soft terrain, when the pitch is wet, it''s best to use studded cleats (SG). The studs on their soles are usually metal (and replaceable) and also higher than those on cleats, so they won't slip on wet, muddy surfaces. Other technologies help to ensure the best possible stability and performance. For example, Anti-clog traction to repel mud from Nike.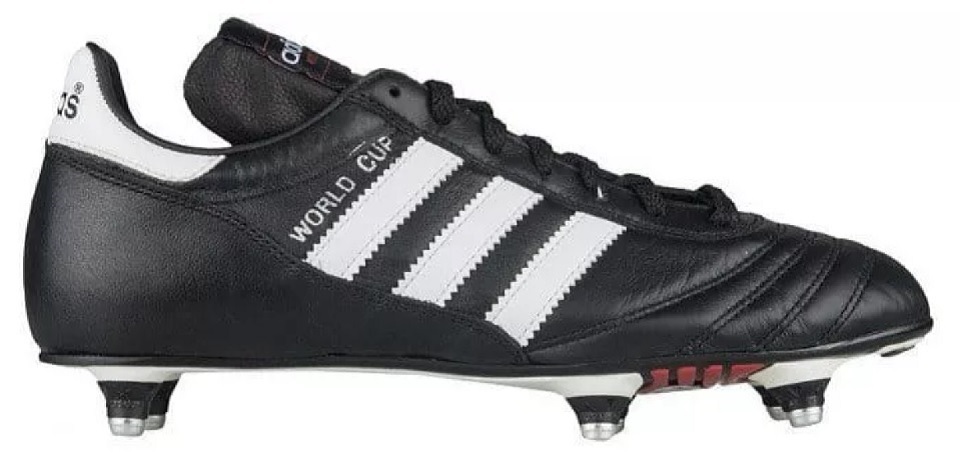 Firm-ground boots
A hybrid of the classic dies and pins are the firm-ground boots. On their soles you will find both types of plugs. These boots are also designed for soft surfaces.

2) Football boots for children for artificial grass and other surfaces
For artificial grass there are special boots marked AG or MG (artificial/multi ground). These boots are also the ideal 2-in-1 solution if your child alternates between playing on natural and artificial grass. They can be used on both artificial and conventional turf.
Another type of boots are turf shoes (TF). These have small rubber spikes all over their soles and are designed for artificial turf of all lengths as well as for gravel, snow or concrete. However, they will slip on the grass.
3) Children''s indoor boots
Indoor boots (IC) have no spikes. Their purpose is easy and clear - indoor use only. From school gyms to professional halls. In addition to futsal on parquet floors, they can also be used on rubberized surfaces.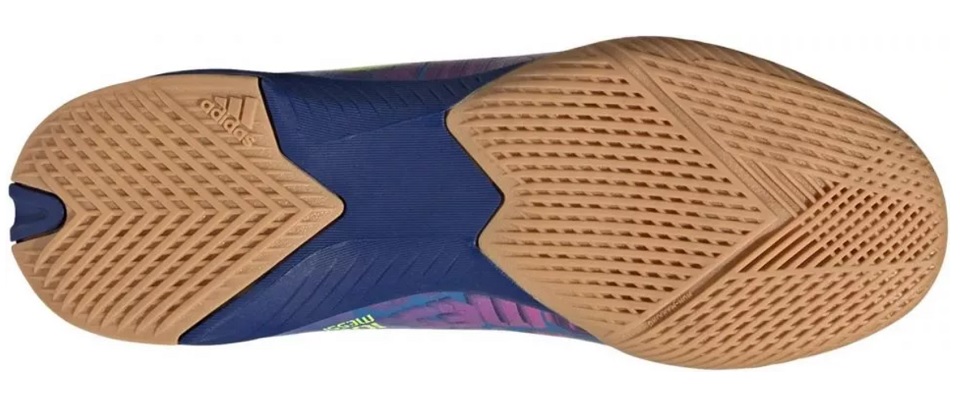 The most affordable children''s football boots
Rubber boots also deserve at least a mention. For many footballers, their first football boots ever. The famous "rubbers" are affordable and relatively durable, especially in their rubber part. Textiles, on the other hand, dry quickly. They are suitable for grass and gravel. For those looking for an affordable alternative, however, there are also comparably priced and better, more modern models. Here''s an overview of the most affordable football shoes from our e-shop.
Football boots for children by material
Another factor that directly affects the price is the material. The most common is synthetic, which is easy to maintain, durable and waterproof. These shoes are also the most affordable. The highest class is leather football boots. While these are more expensive and the most maintenance intensive, they are also the most durable and provide the most comfort and protection for the foot after stepping on them, as well as the best control on the ball.
Lace-up vs. laceless football boots
The football boots are divided into lace-up and laceless models. The ones without laces allow a better feel of the ball, but they have to fit the foot really perfectly from the beginning. Some laceless models have lacing on the outside of the instep. Both of these types are also available in ankle length. Ankle boots are finished with a sock, which improves the connection between the foot and the boot and adds to the comfort.