Global boot spotting
Major world tournaments draw attention of global brands. The women's World Cup, European Under-21 Championship as well as Copa America in South America – all taking place at the same time, present a lot of new and unconventional football shoes. Curious?
Roger Martinez (Colombia) – Nike Mercurial Vapor XII
Together with his teammates, this Colombian striker started the prestigious tournament in style. Scoring to help beat the strong Argentinian team, he was wearing Nike Mercurial Vapor XII Touch of Gold limited edition, paying tribute to Luka Modrič and his Ballon d'Or award.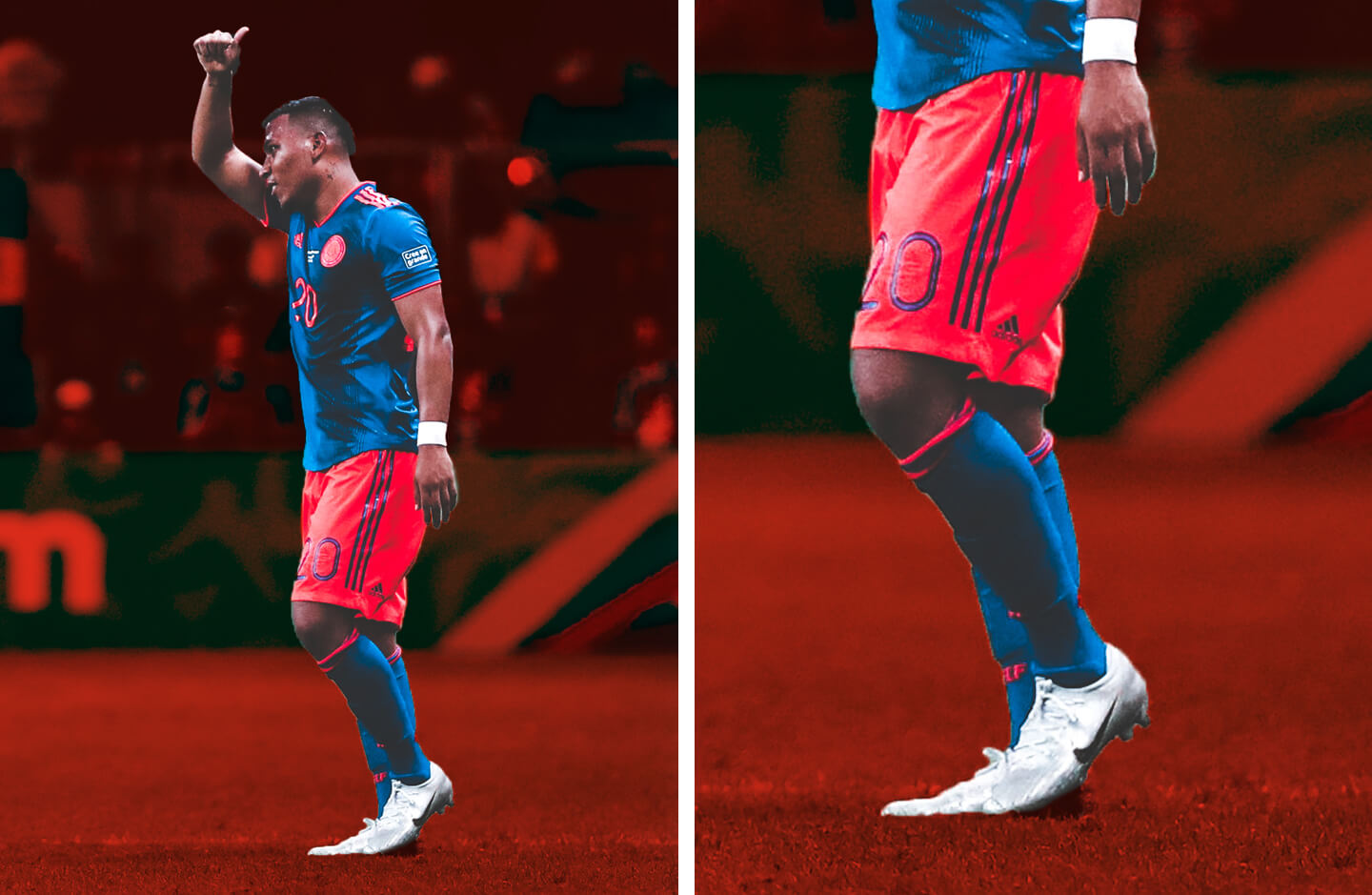 Things were not so much fun on the other side of the pitch, though. Lionel Messi and his Argentinian team failed to resist the tenacious Colombians and now have to worry about qualifying for the next stage. However, Leo prepared his own edition of the new generation of adidas Nemeziz for Copa America, as usual in the laced design.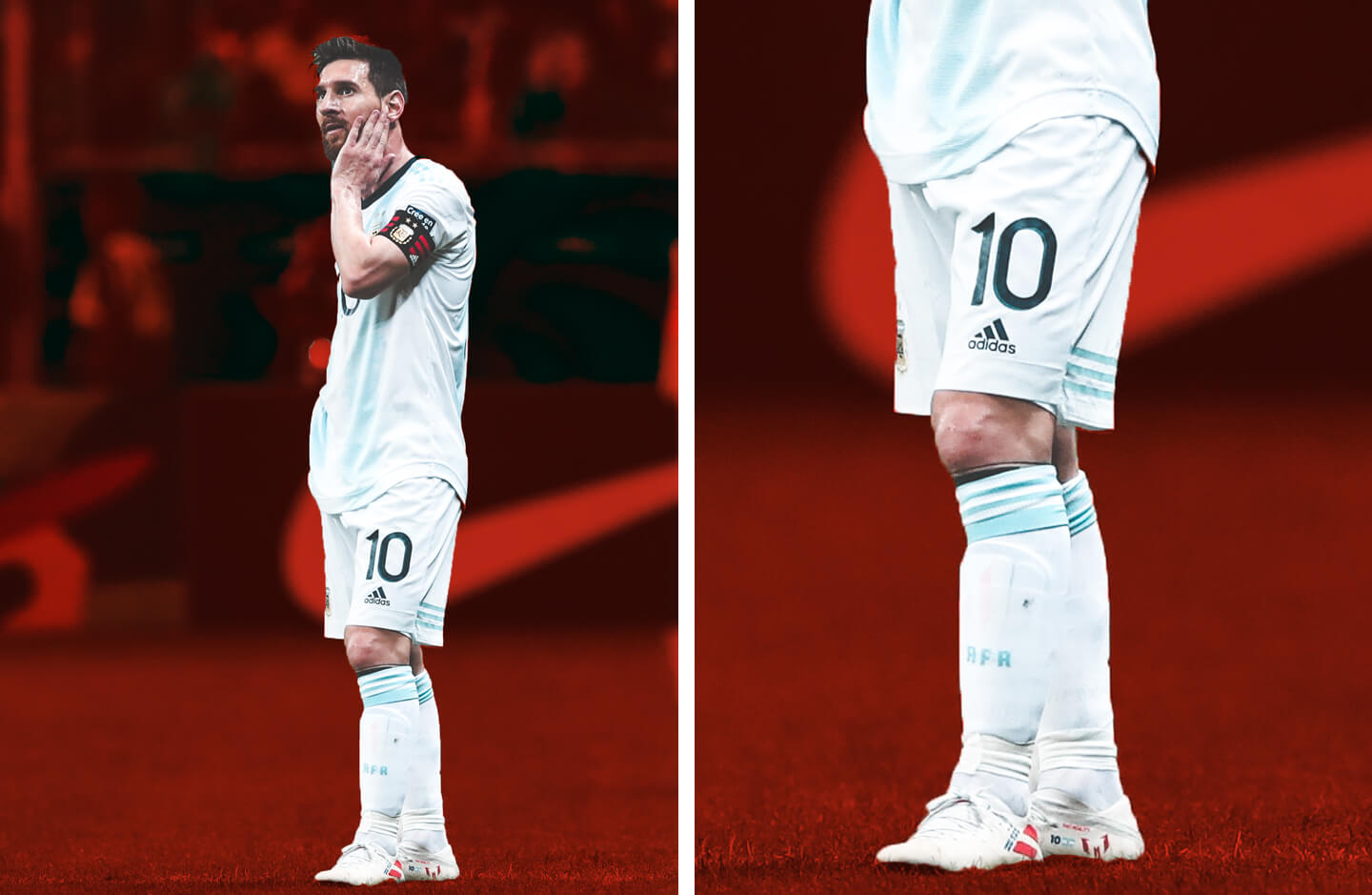 The good-looking star of the women's World Cup and one of the most popular female football players in the world showed her killer instinct when she scored five times against the poor Thai team in the first match! The Nike PhantomVNM from the latest Victory Pack collection did a good job there.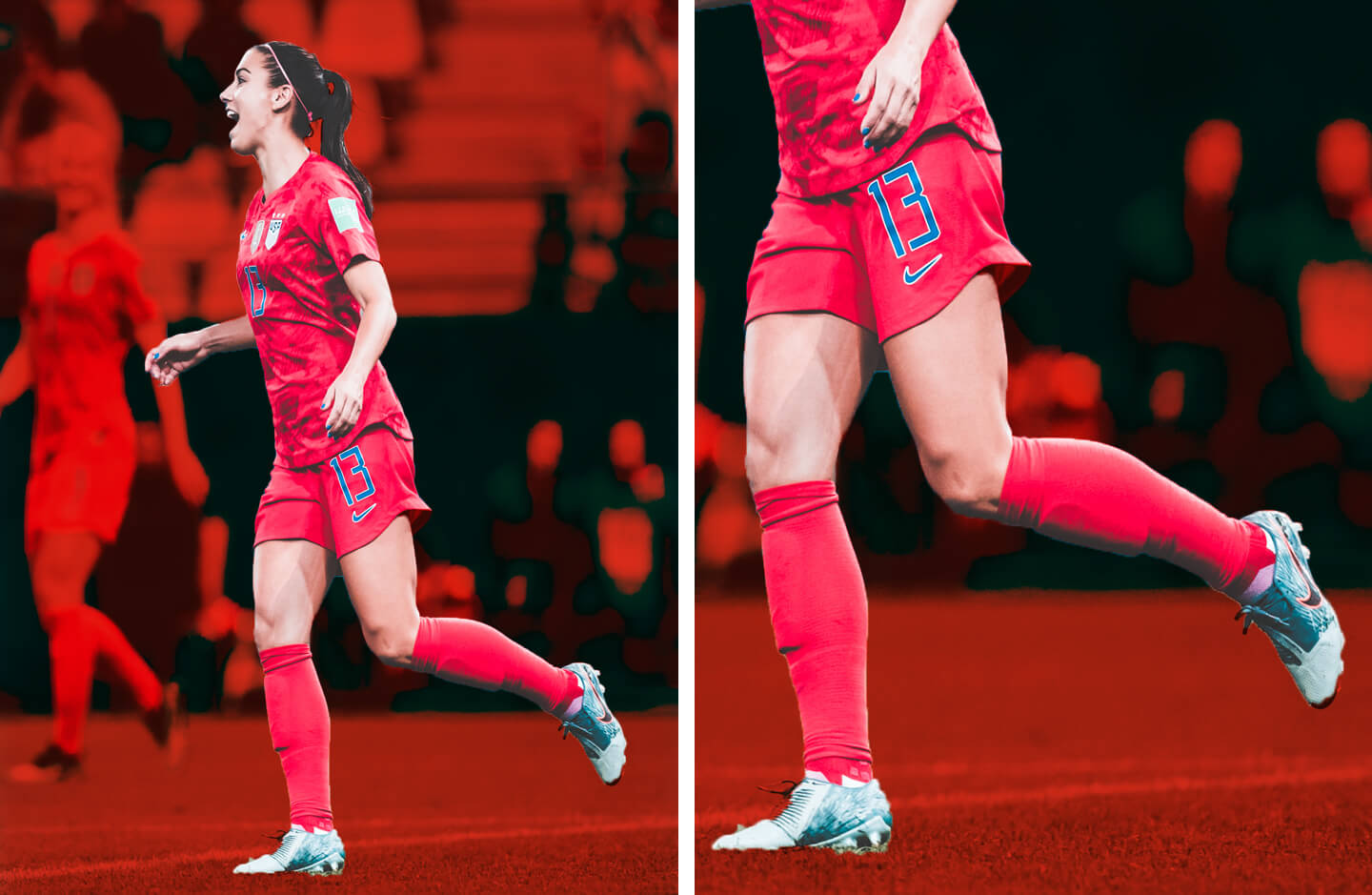 Dani Alves (Brazil) – Nike Mercurial Superfly VI
Always eccentric, Dani Alves once again prepared something special. Together with his national team, he started the journey towards another trophy by scoring against Bolivia in his Nike Mercurial Superfly VI shoes, specially modified by French artist Dominic Ciambrone (@theshoesurgeon), known for his fabulous remixes of famous sneakers. Here, the Frenchman was inspired by Brazilian graffiti.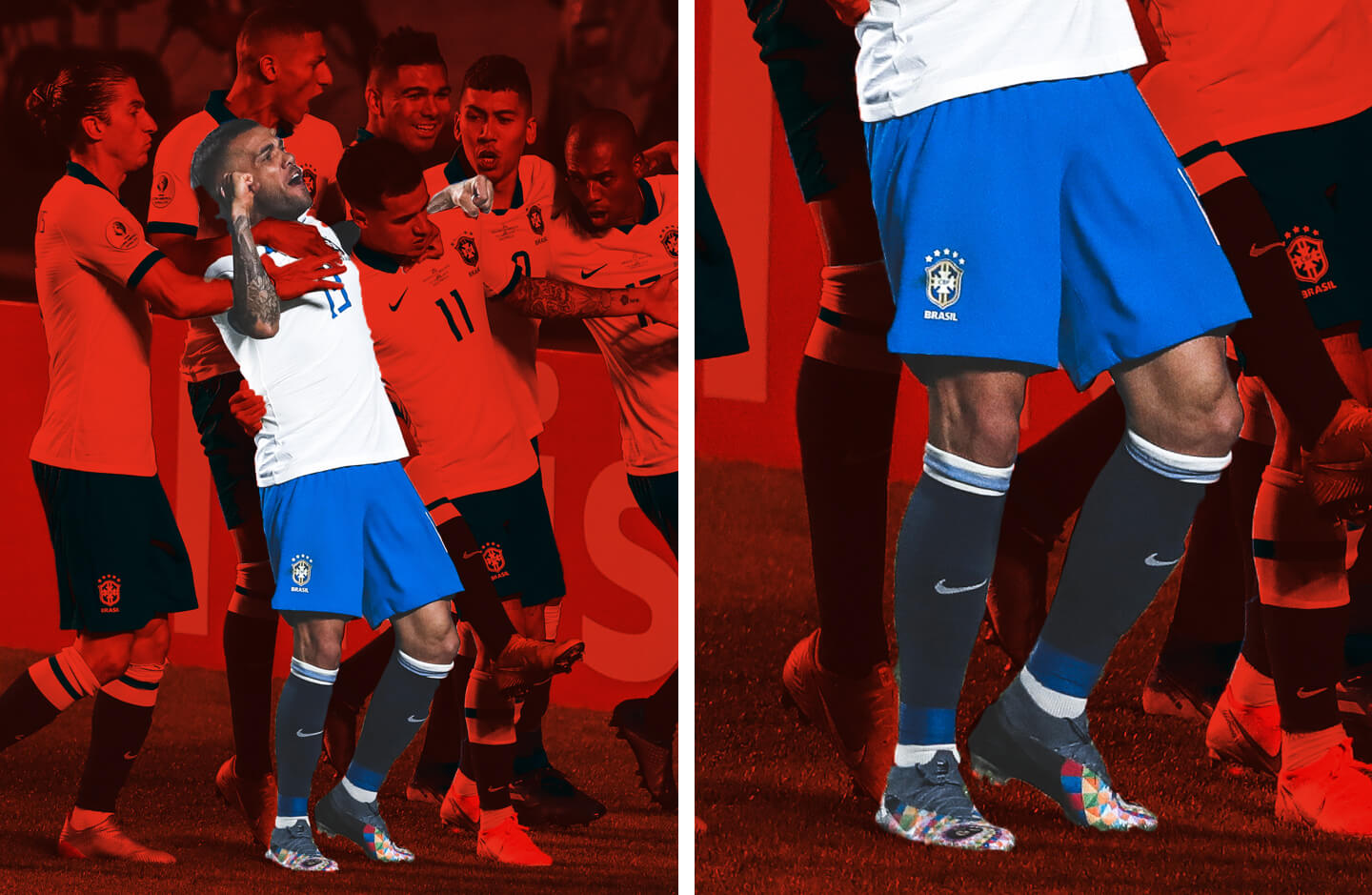 For the first time since 1950, the Brazilian team is wearing an unconventional white and blue kit at the final tournament. And this exotic choice looked pretty good! On top of it, Marquinhos, the stopper playing for PSG, perfectly matched the kit with the Nike PhantomVSN from Euphoria Pack.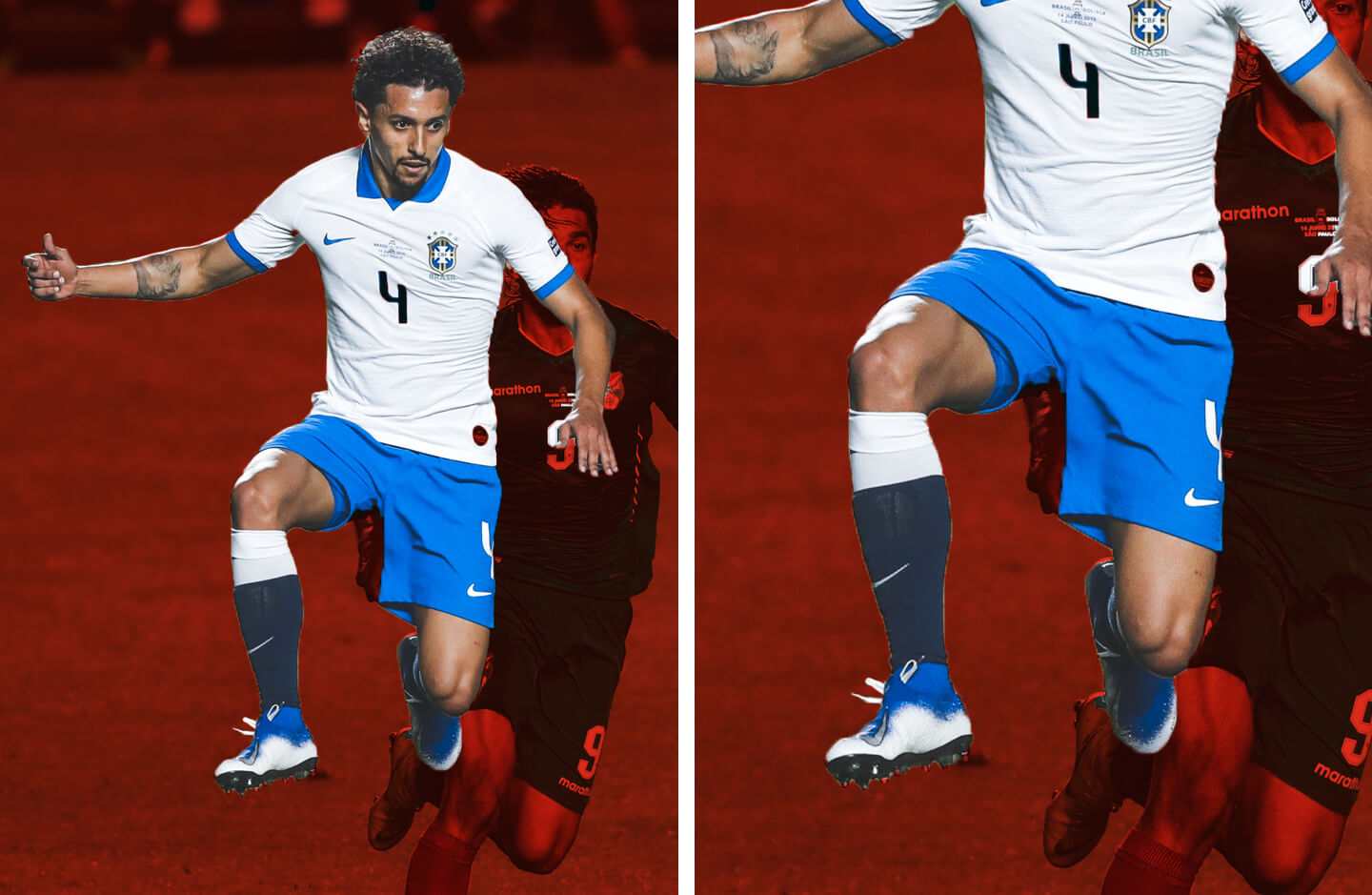 Federico Chiesa (Italy) – Nike Mercurial Vapor XII
Just like other young stars, this Italian hopeful is playing at the European Under-21 Championship. This wild Italian proved his qualities right from the start in the first game, when he scored wearing the Nike Mercurial Vapors from Victory Pack, helping to beat strong rivals from Spain.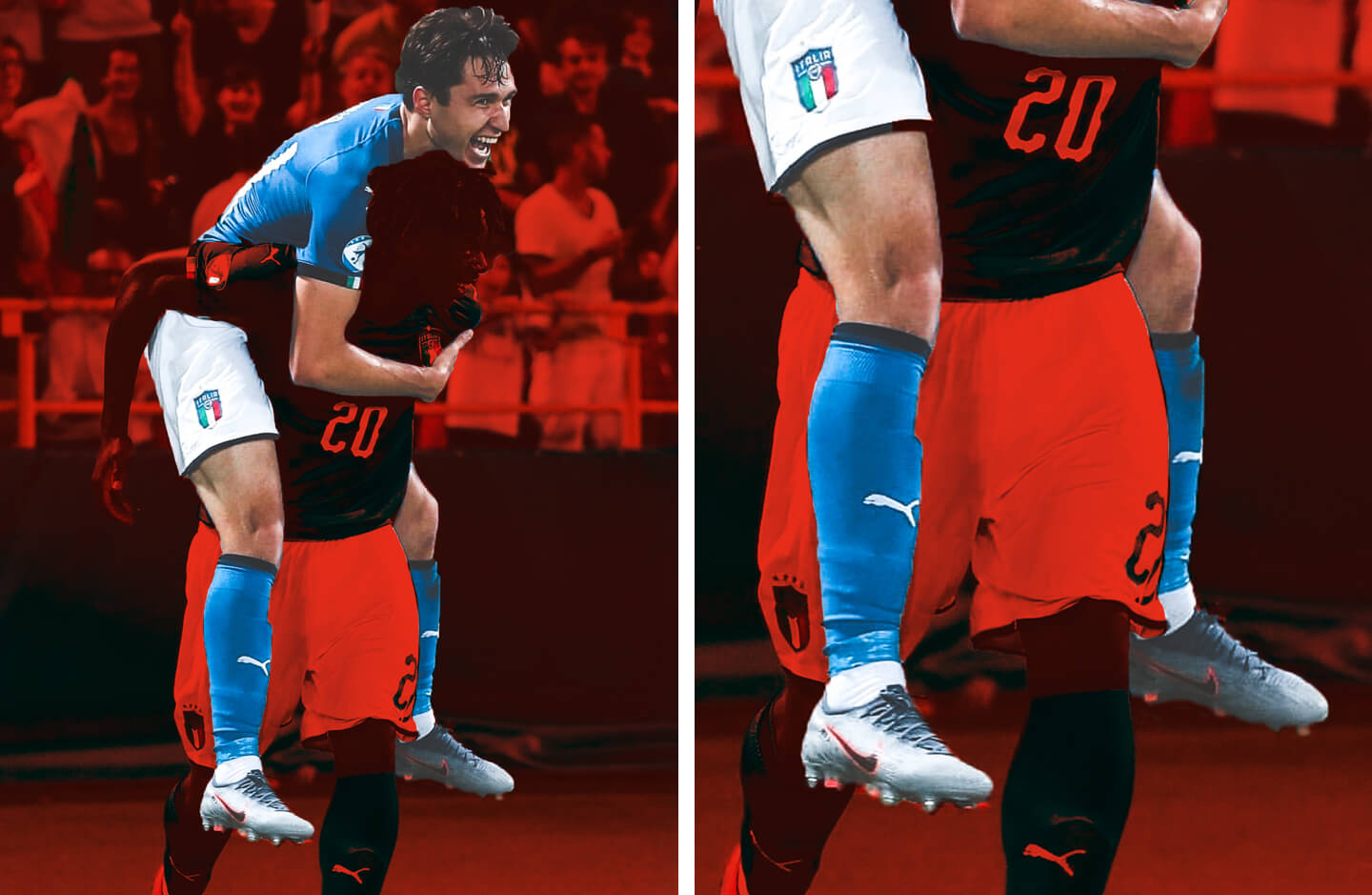 Jakub Jonáš - Top4Football.