Get ready for winter like a true pro!
Yeah, it's true. The cruel season most footballers very much dislike is coming. Unfortunately, we don't live in sunny southern Europe where you can survive wearing only your shorts and a light sweatshirt. If winter was your opponent, it would be the target of your sharp cleats. That's why we've prepared for you all the necessary things that your equipment shouldn't lack to help you spend winter in comfort.
Stiff muscles and limbs, stinging in your face, and somebody even stepped on your freezing big toe. Could we just skip these cold months? Lots of players have asked themselves exactly this in the locker room before their training. Would you believe that you can put an end to all this? That you can even look forward to the cold artificial grass? You can now! Get the stuff we recommend and train like a true pro!
What's absolutely essential in freezing weather is functional apparel. We recommend getting even long pants on which you can put on your sweatpants. We can offer light as well as fleece materials that keep you perfectly warm.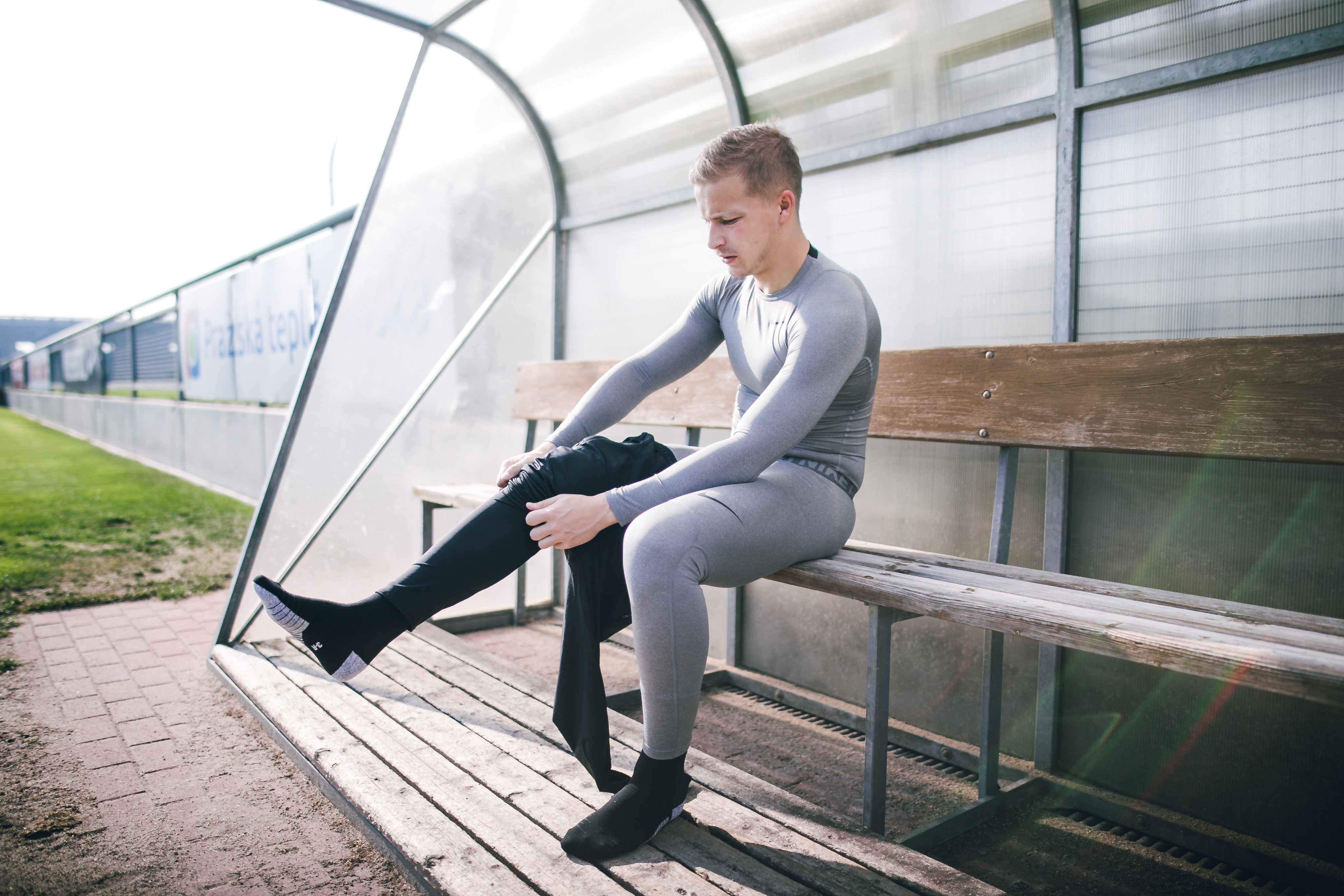 Just one layer of warm material is sufficient to keep you warm and comfortable enough, be it functional apparel or a sweatshirt and sweatpants. Thanks to their close-fitting cut, the sweatshirt as well as the jacket will perfectly fit and allow you to move freely.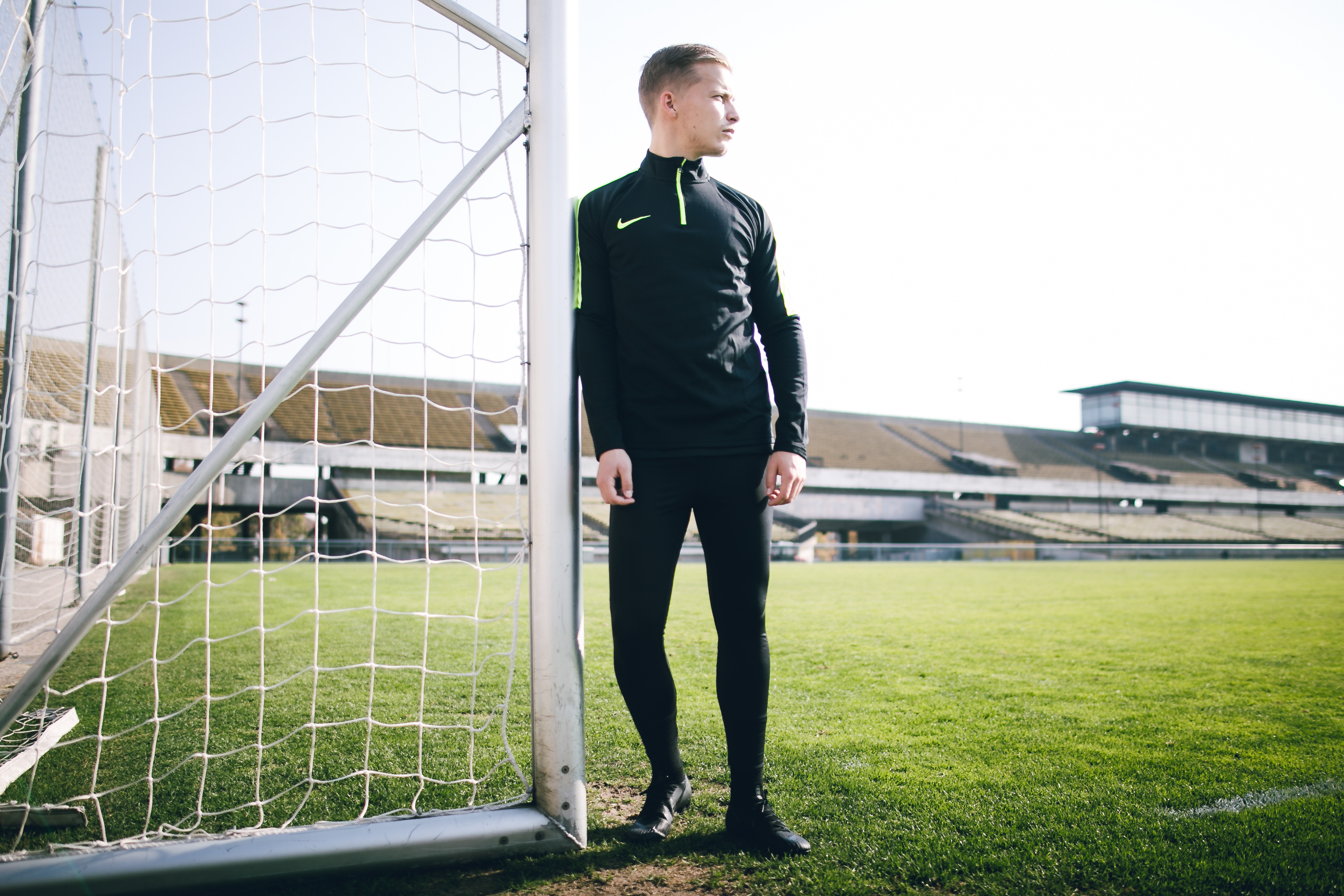 Nike Strike Snood, a modern neck warmer, is a brand new innovation for winter. Thanks to its wavy design, it perfectly fits around your neck, lets you breathe freely and communicate through a perforated panel. And what's more, it'll make you look dangerous. Become a true winter warrior!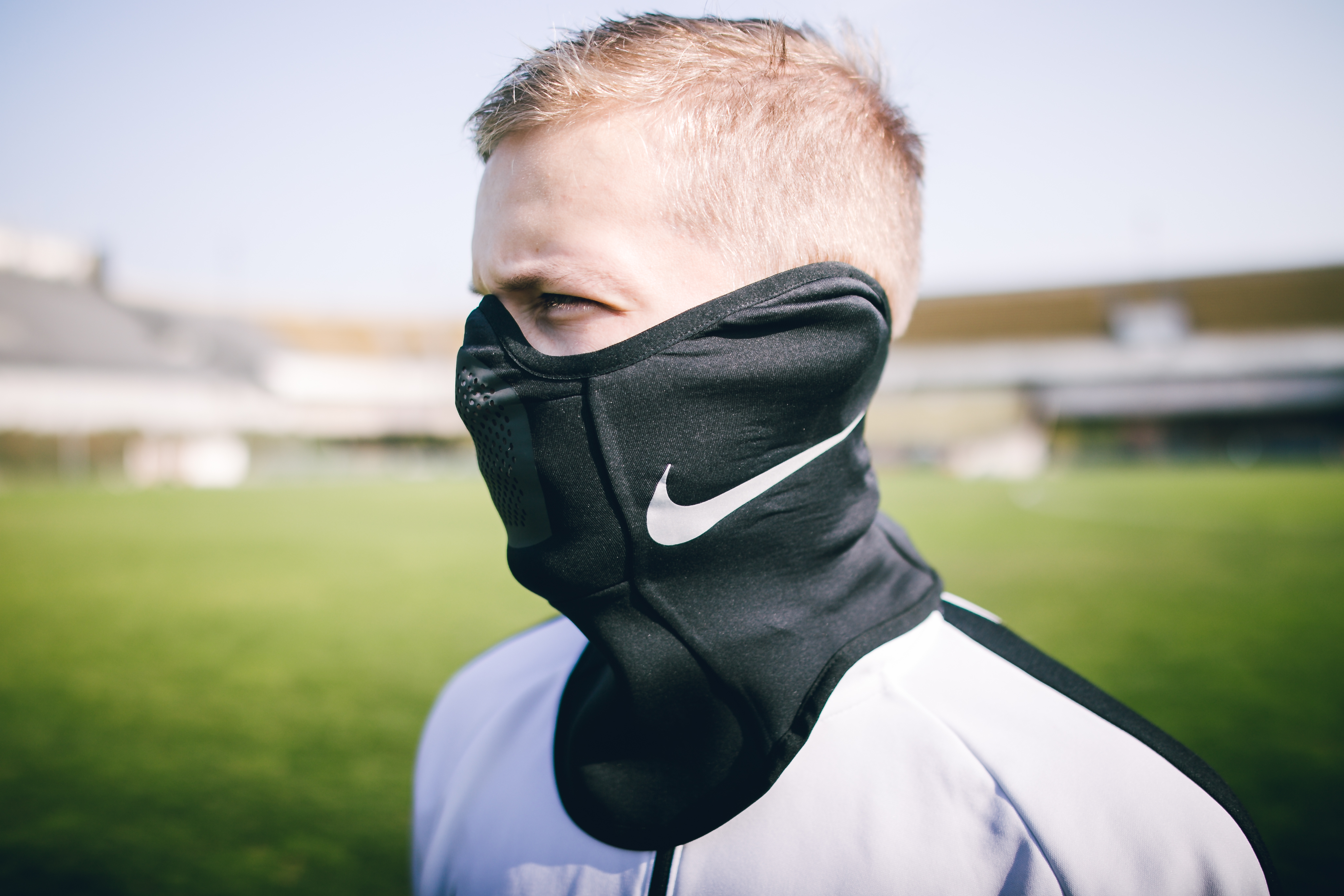 Simply add a pair of gloves and winter will have no chance. The cold and unfavourable conditions slow you down. However, you'll be the one who gets even faster.