EURO 2020: Statistics
This year's EURO's group stage is over, and the last 16 teams who made it through are decided. The battles in the groups brought us plenty of surprises, thrilling matches, and goals that won't be forgotten for a long time. Basic stats such as possession, number of shots, etc. are everywhere on TV and the internet, so we decided to show you what equipment the stars brought to the tournament and which boots are helping players to goals more than others.
The boots that you'll see most often are Nike football boots from the Impulse Pack collection, which are being worn by over half of all players. The players'' second most favorite brand is adidas, followed by Puma football boots. Apart from this ''Big Three'', you'll also see New Balance weapons worn by Raheem Sterling, or Under Armour boots on the feet of Memphis Depay.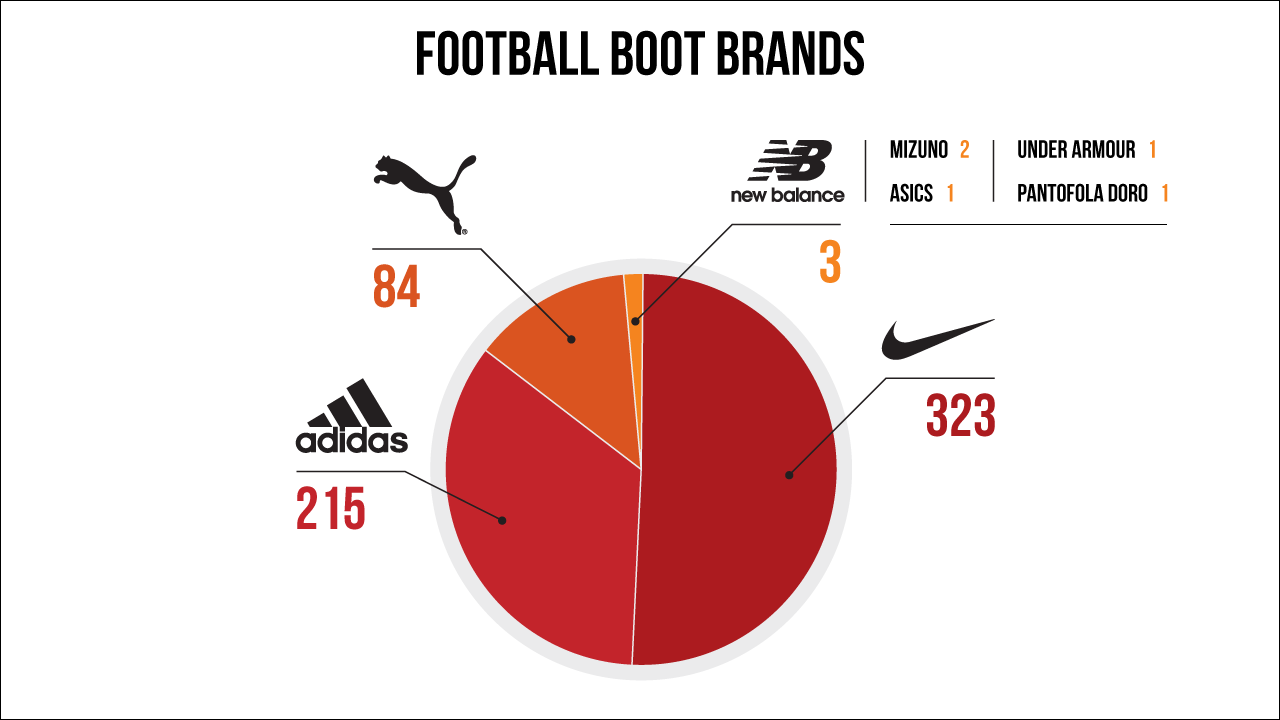 Among strikers, Cristiano Ronaldo again leads the way with 5 strikes. Schick, Lukaku, Lewandowski, Wijnaldum, and Forsberg with 3 goals will try to close him down in the knock-out stages. But not even these stars could show off their skills without the help of their beloved football boots. From the total of 94 goals scored so far, Nike Mercurial Vapor and Mercurial Superfly are topping the scoring charts, next come the adidas Nemeziz, and Nike Phantom GT boots.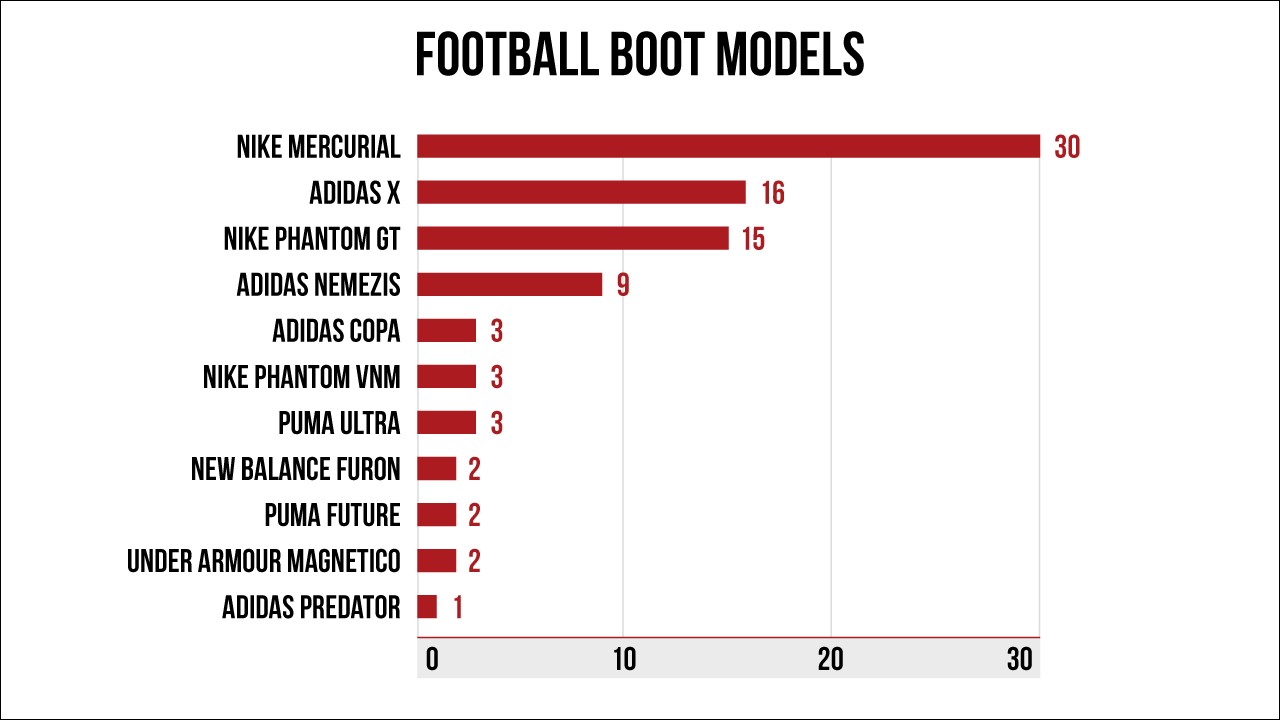 And when we sum it all together, there's no big surprise waiting for us either. Players wearing Nike football boots are responsible for the most goals so far, followed again by adidas and Puma.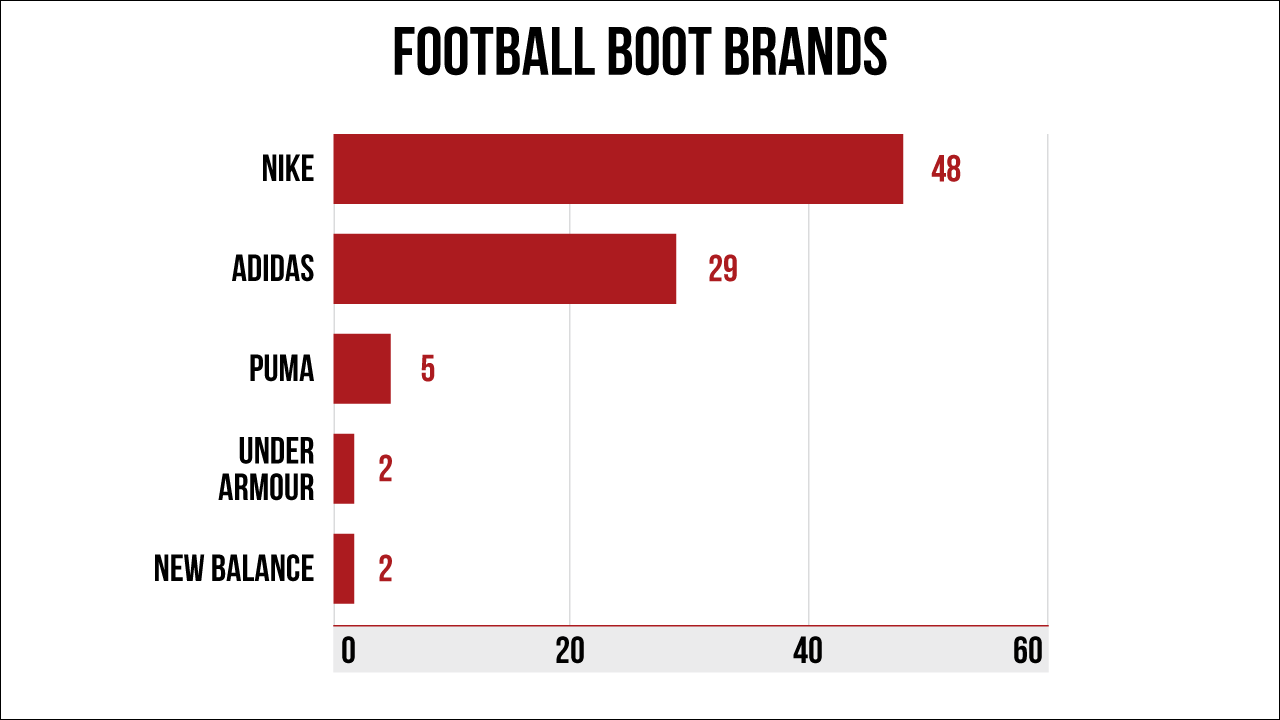 The knockout stages are just around the corner and we honestly cannot wait. You can soon expect another burst of hot news and stats, so enjoy each game of the tournament to the max with us!