EURO 2020
Final stats
The Italian Squadra Azzura is celebrating, English penalty curse continues. We witnessed an incredibly dramatic tournament where the finest margins made the difference. Defensive masterclass, cold blood, top-notch finishing, and super-human goalkeeping in Italian execution meant that the trophy travels to the south of Europe. But what are the numbers saying after all games have been played and what equipment helped players the most to incredible performances at the EURO? We'll take a look at that in our stats series now.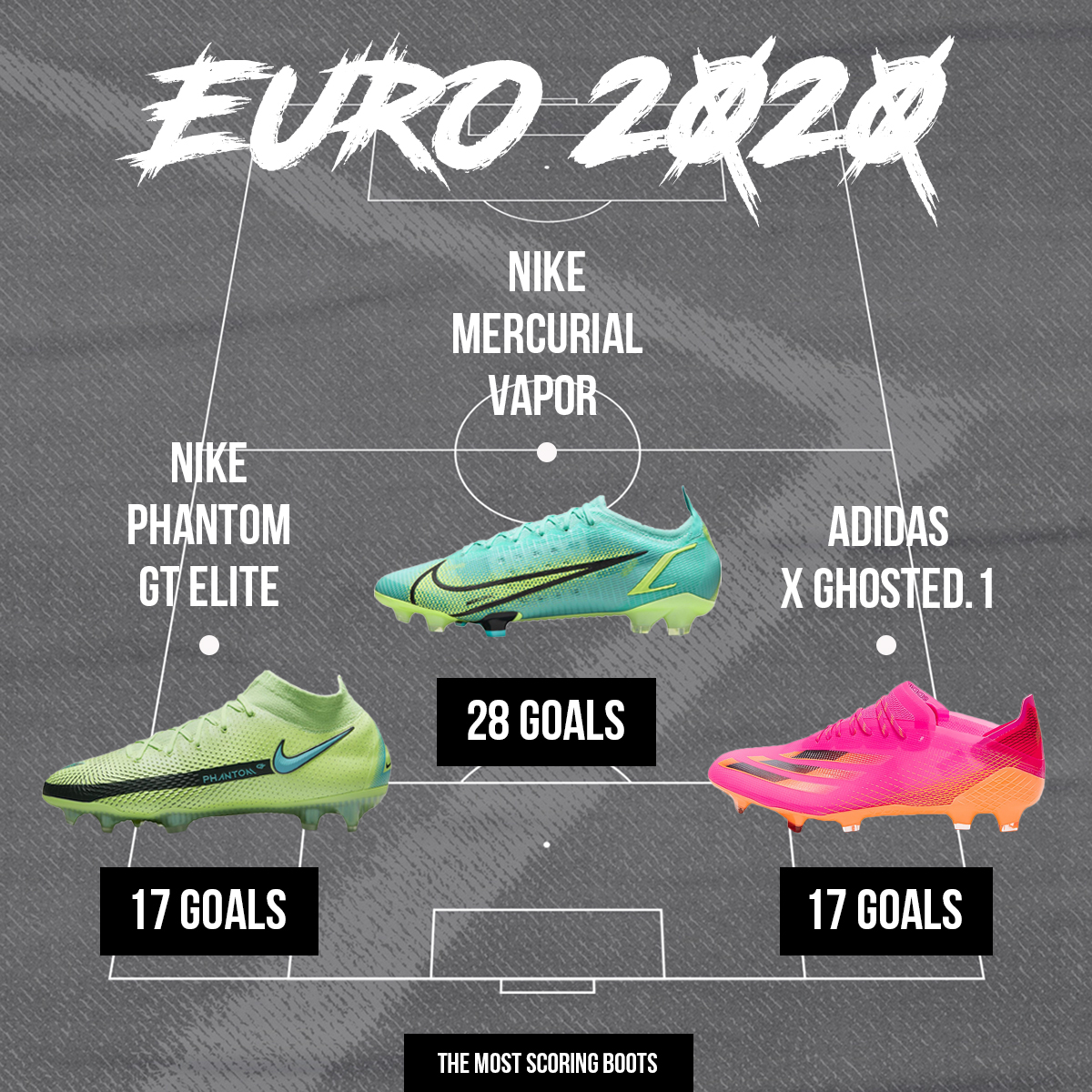 Cristiano Ronaldo and Patrik Schick kept their lead in the top-scoring chart and they both contributed to the dominance of Nike football boots and especially the Mercurial silo. From the total of 142 goals scored at the tournament, the adidas X boots are responsible for 25 of those, meaning they made it to the second spot in our football boots ranking. What about the other boots? We summed everything up in the following charts.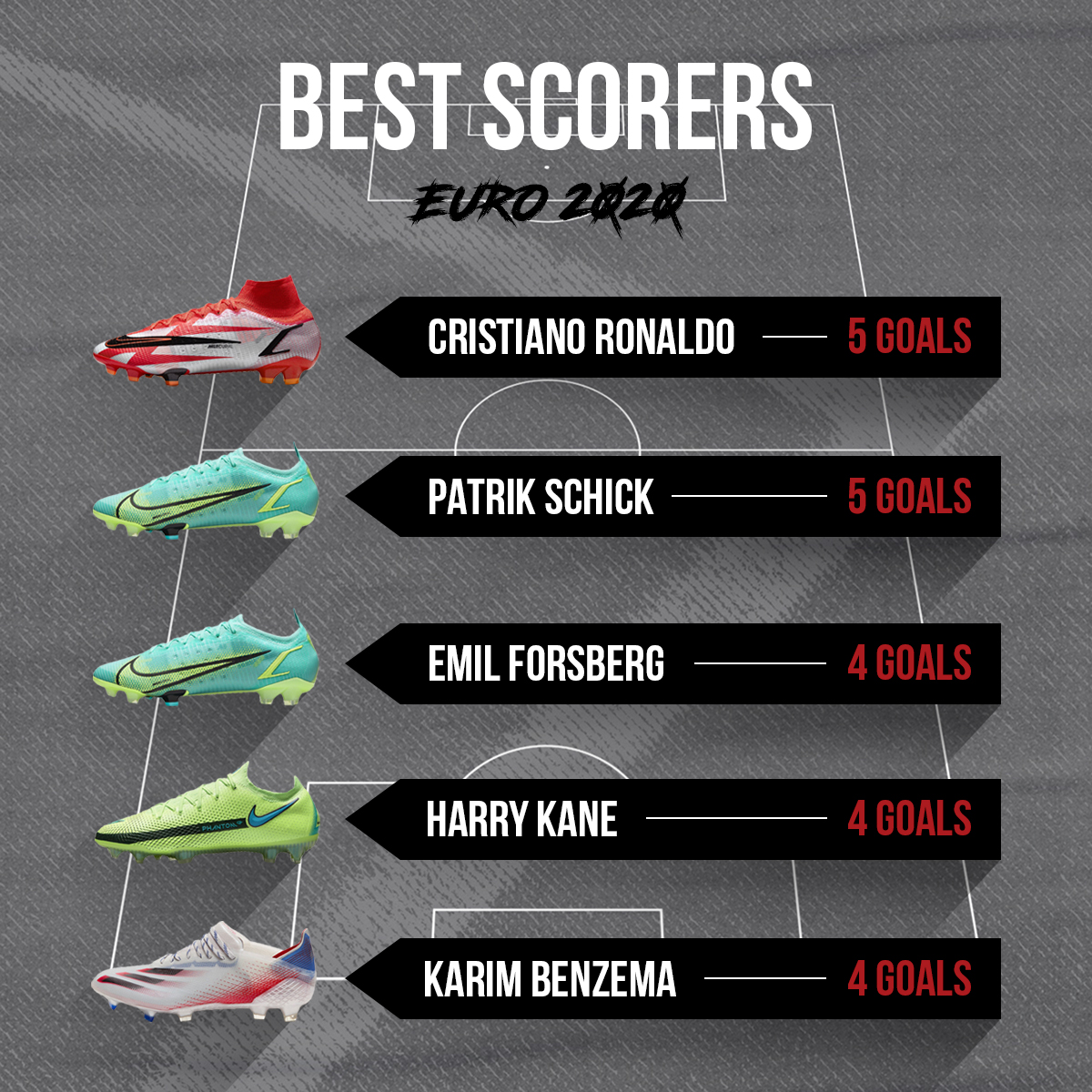 But not everything is about goals, right? The main hero of the final was definitely Gianluigi Donnarumma, whose adidas Predator Pro gloves will live in English nightmares for a long time. Another interesting stat is the total distance covered and again, the Italian name tops the chart - the playmaker Jorginho covered 86,6 km in his Nike Tiempo boots during the tournament which is the most of anyone. The highest number of assists recorded the Swiss Steven Zuber in his Puma Ultra boots with 4 assists.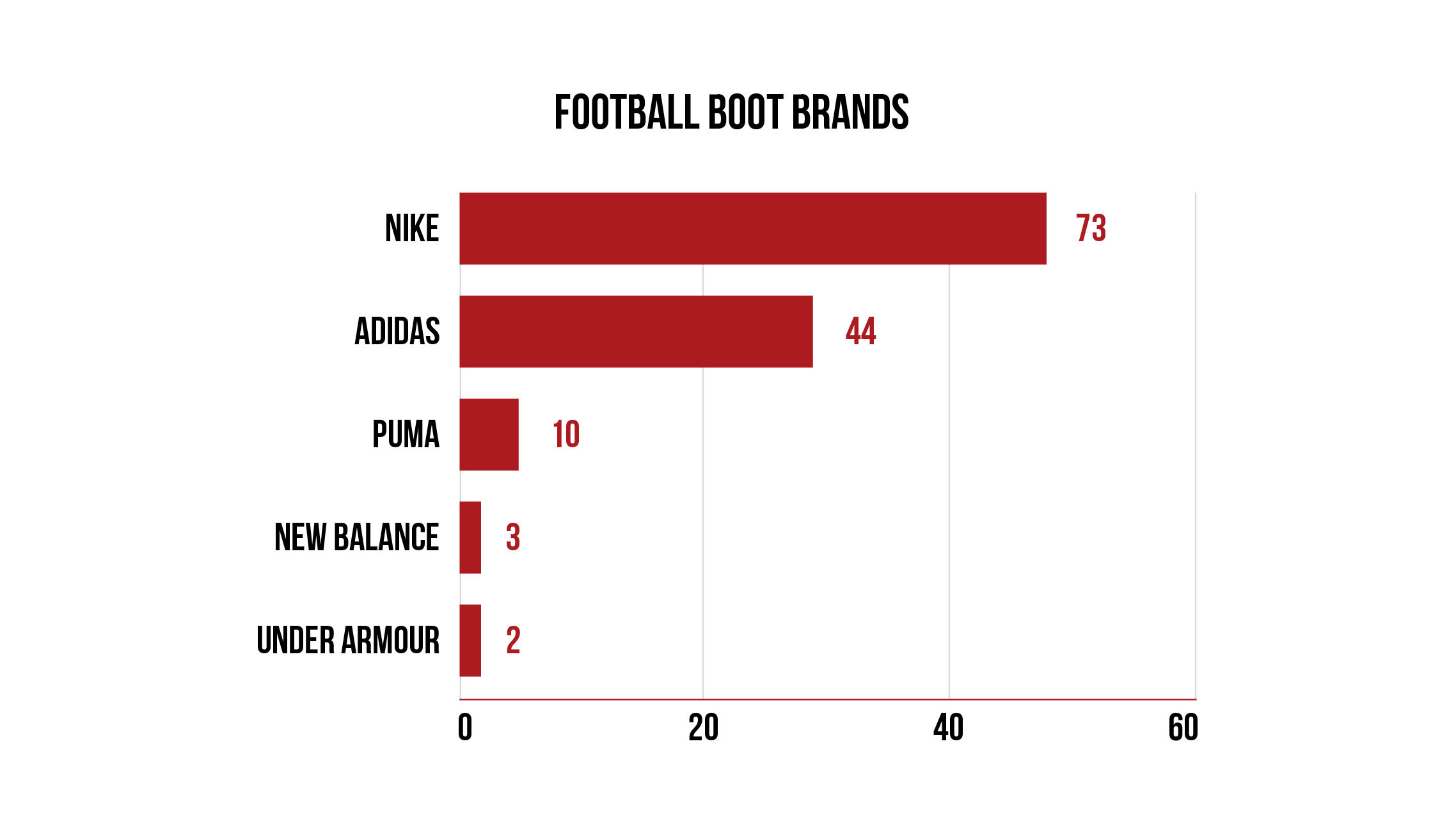 *this graphic shows model identification without any specifics of the each model.
The tournament was one hell of a ride and we hope you enjoyed it with us! Who will shine in the next tournament? It might as well be you.