adidas Nemeziz 19+ "302 Redirect pack"
Dynamic speed. No fear. A new generation of agility is coming. adidas introduces its enhanced Nemeziz 19 football shoe, closer to perfection and with a unique, shiny design. It offers exceptional 360-degree agility for the most creative of players.
We've been impatiently waiting for this moment, and it's finally come. After several months spent in a lab, this shoe, with its name reminding of a goddess, sees the light of day. Usually the innovations are not very significant at first sight; that doesn't apply to these distinctive Nemeziz shoes, however, which present a revolutionary design of the upper and a newly-created segmented outsole.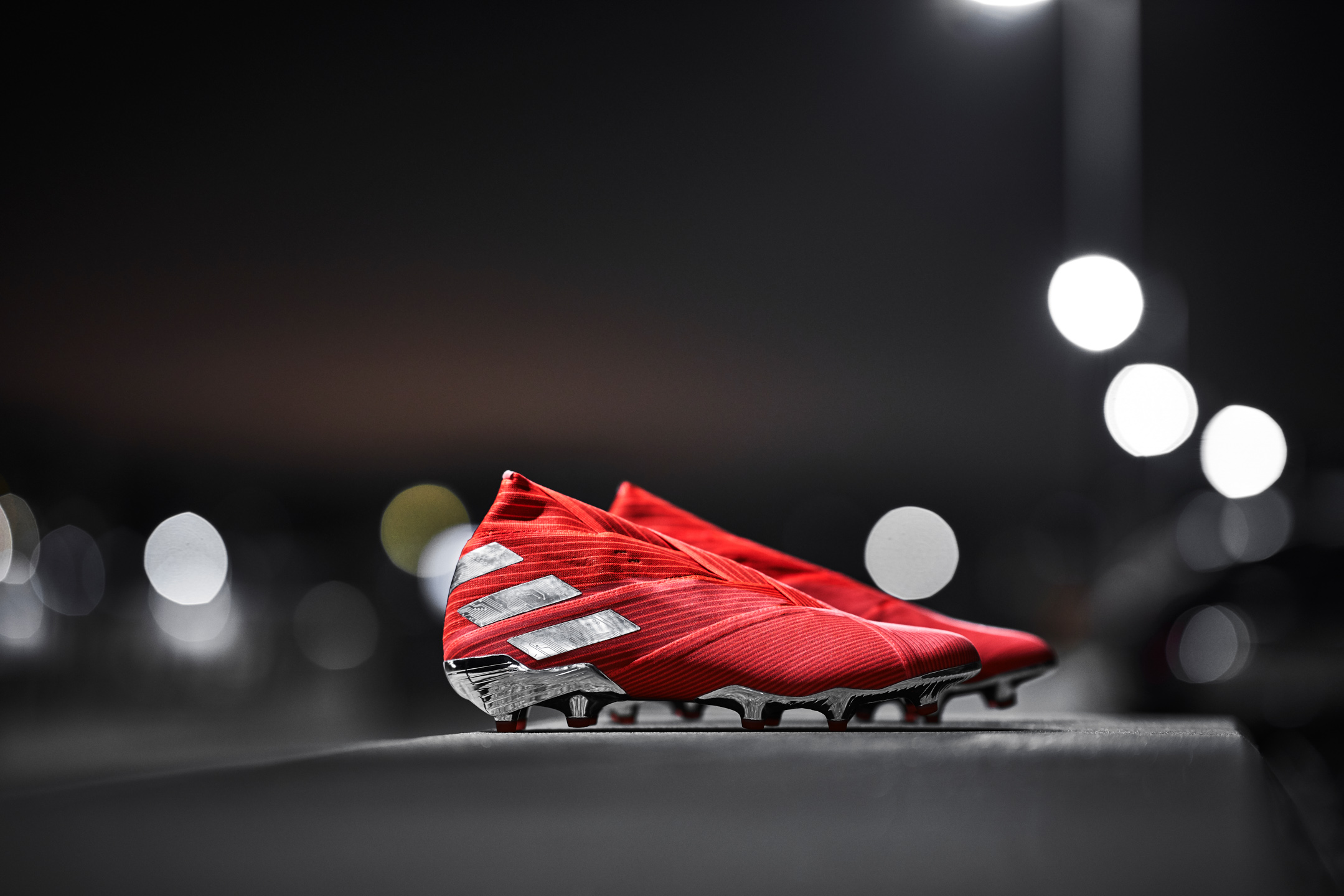 adidas wanted to make sure that this first version draws immediate attention, so this thrilling red design features silver-metallic three stripes and outsole. Besides the visual look, its new wavy structure and composition offer an unparalleled feel for the ball that also turns heads. The adaptive tape technology of the upper ensures maximum support for acceleration and direction changes. At the same time, Nemeziz looks just fantastic.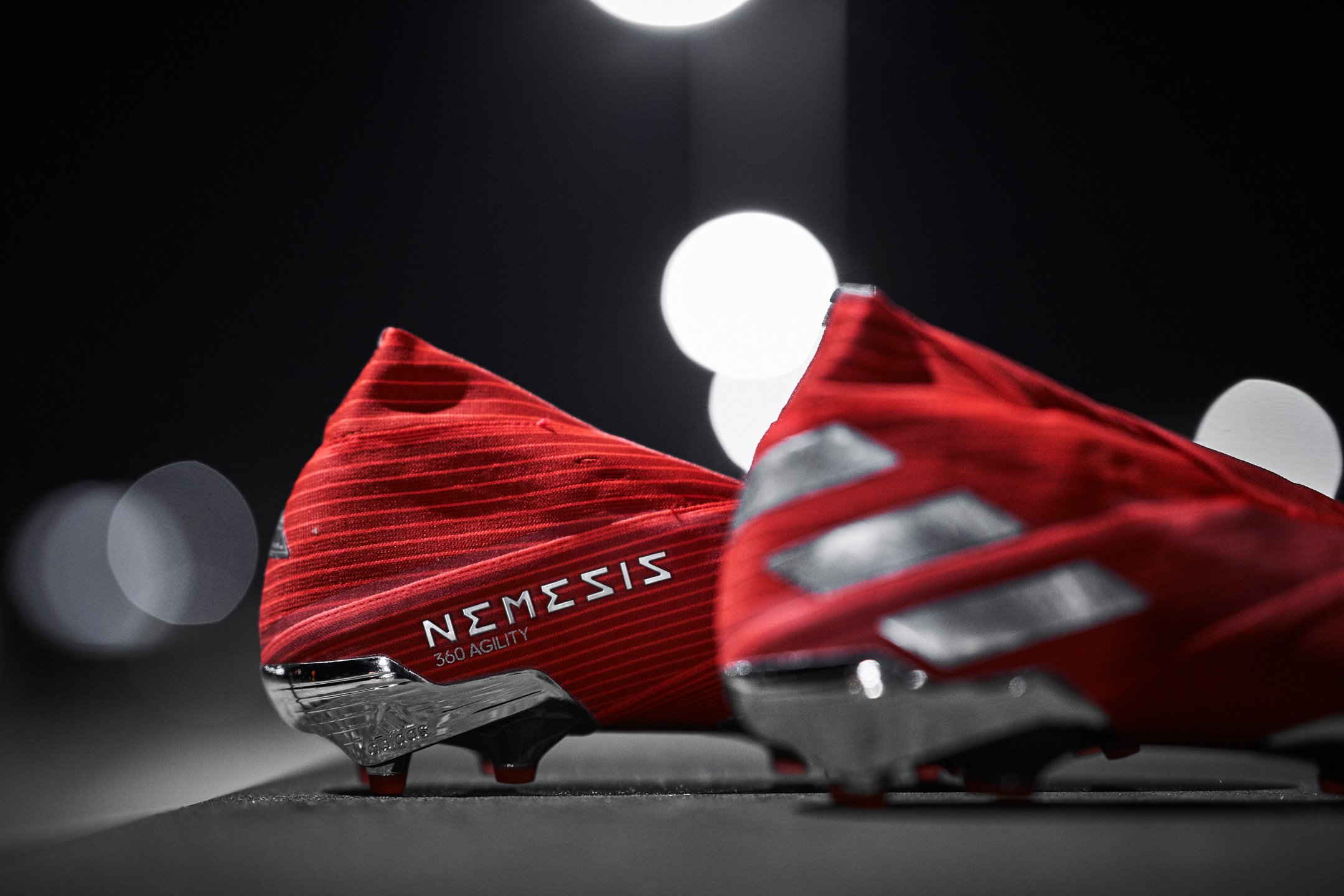 The red design of the shoe contrasts elegantly with the metallic three stripes and outsole. The silver colour then stays on the surface and highlights the relief look.
The Nemeziz football shoe is designed to take the opponent's defence by surprise. If you want to quickly change the game, this shoe is here for you. Unpredictable dribbling, dynamic speed, and unexpected goals. Learn from and get inspired by the best players, such as Roberto Firmino, Bernardo Silva and Isco.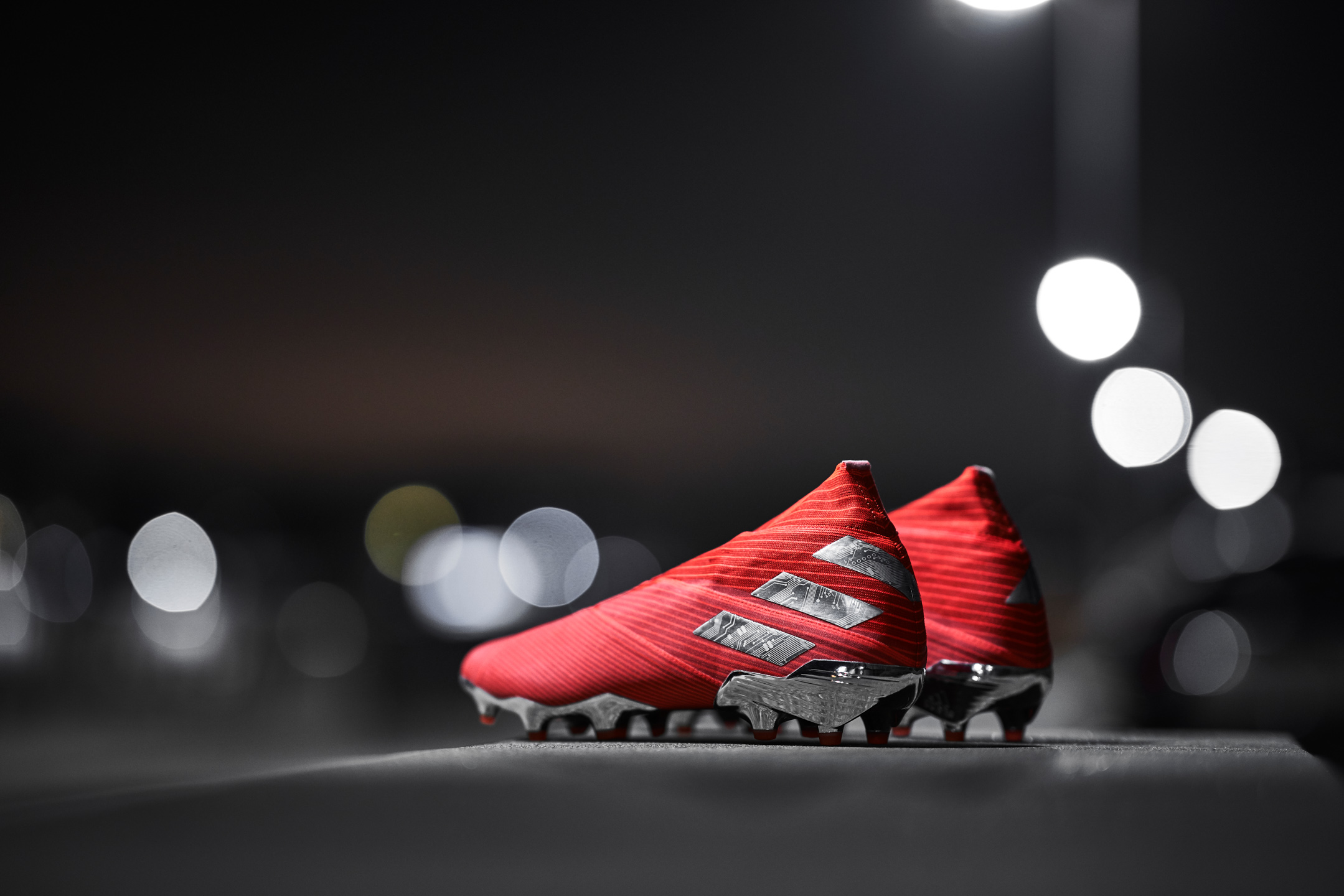 The new adidas Nemeziz 19+ 302 Redirect Pack will be soon available at Top4Football.
Jakub Jonáš - Top4Football.