adidas Exhibit Pack
No ifs, no excuses, no haters. This collection is designed only for true players and playmakers. Are you one of them? Show off on the pitch and let the world see that you're worthy of these new weapons from the Exhibit collection.
It's time to gear up for the second half of the season, as decisive battles for precious trophies are coming. Take control of the game, dominate the pitch, and pull your team towards victory.
The new Predator football shoes were designed precisely for these key moments. Emerge onto the pitch wearing these elegant blue shoes and become a team leader just like Paul Pogba.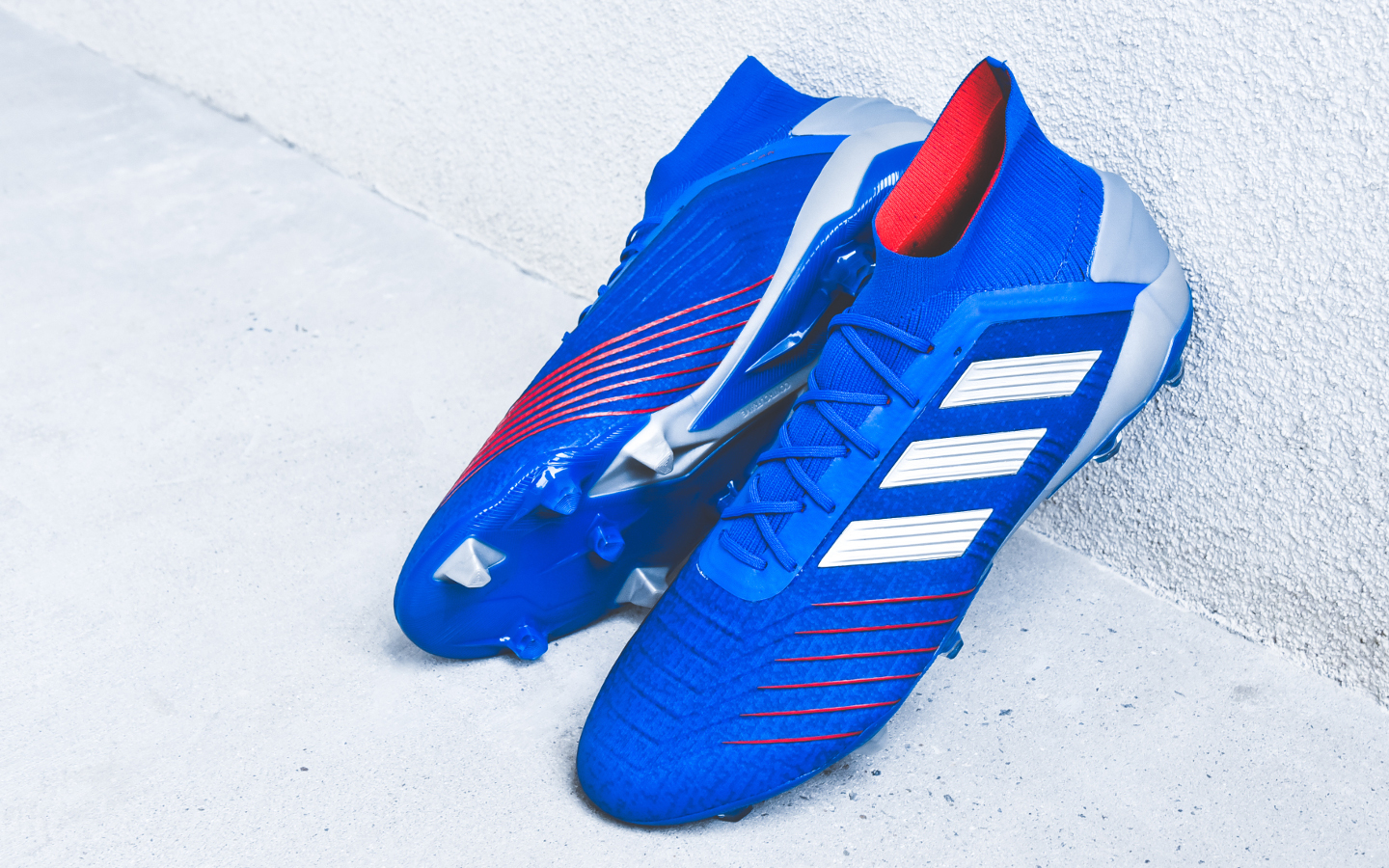 These shoes became perhaps the biggest surprise of 2018 when adidas breathed new life into its slowly-fading Copa shoes. And now they are once again enchanting football arenas all over the world. These rockets worn by Paulo Dybala have been redesigned in bold colours. The new Copas, now in red and yellow, and with a brilliant soft upper made of kangaroo skin will provide you with the best feel for the ball.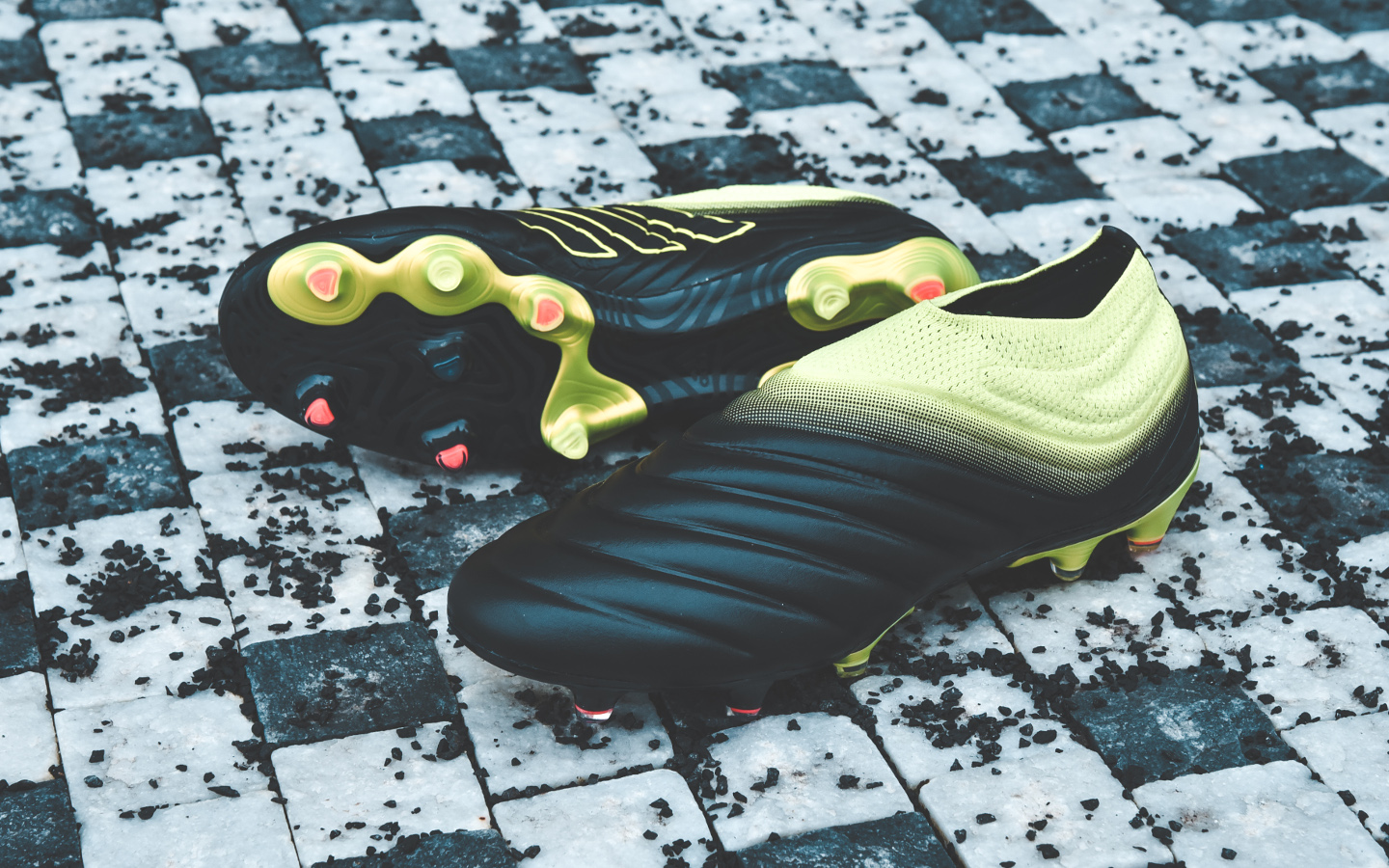 Shiny like a star. Nemeziz shoes are now dressed in electrifying yellow and again worn by the brightest star ever – Lionel Messi. Are you going to show off your wild self in them as well?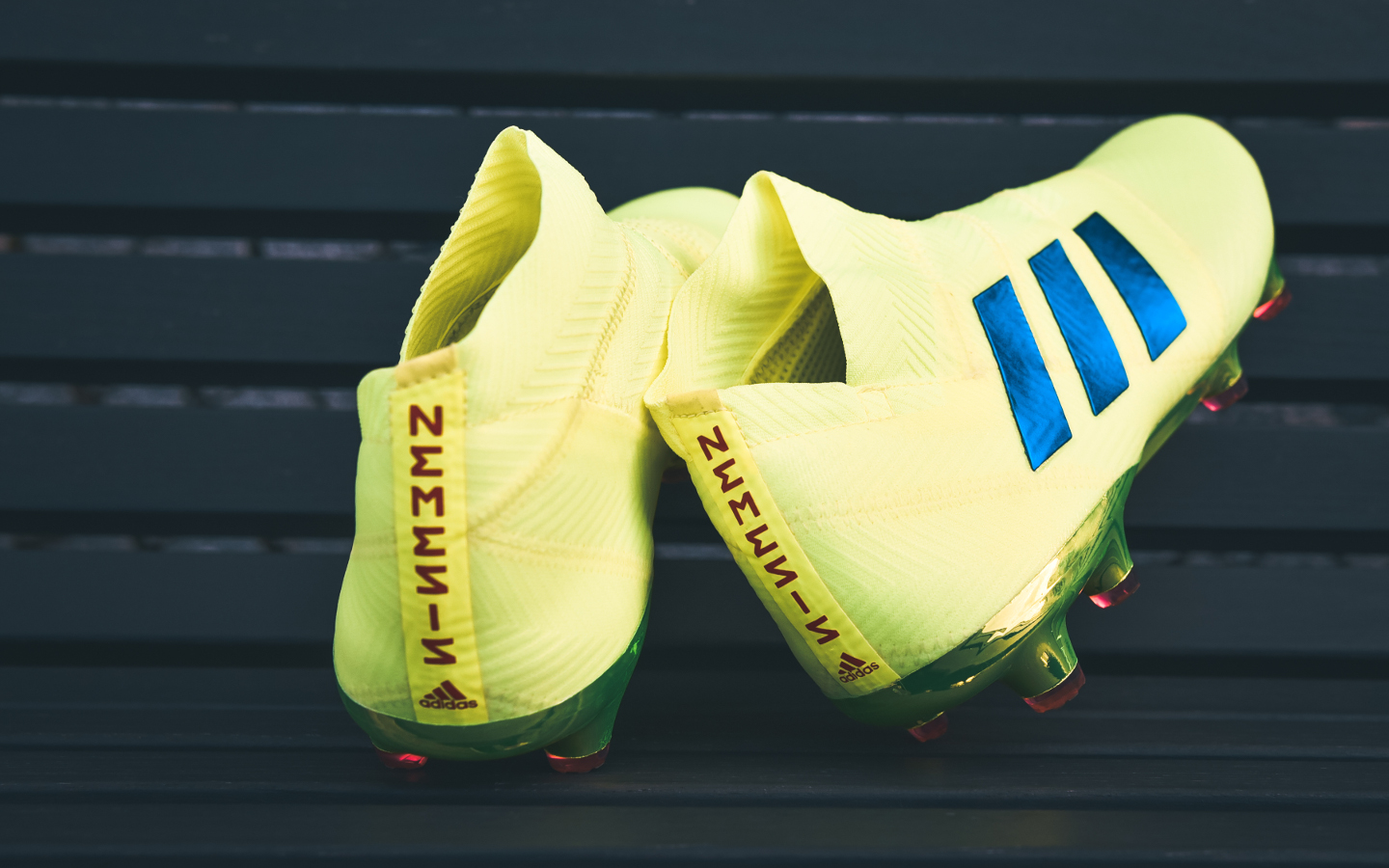 In the games to come, Mo Salah will boast a very attractive colourful combination of his kit and shoes. The X shoes have turned red which perfectly matches the shirt this Egyptian king wears for The Reds. And the elite X 18+ shoes then amazed everyone with their outsoles which combine glossy chrome and ocean blue. A design masterpiece from adidas.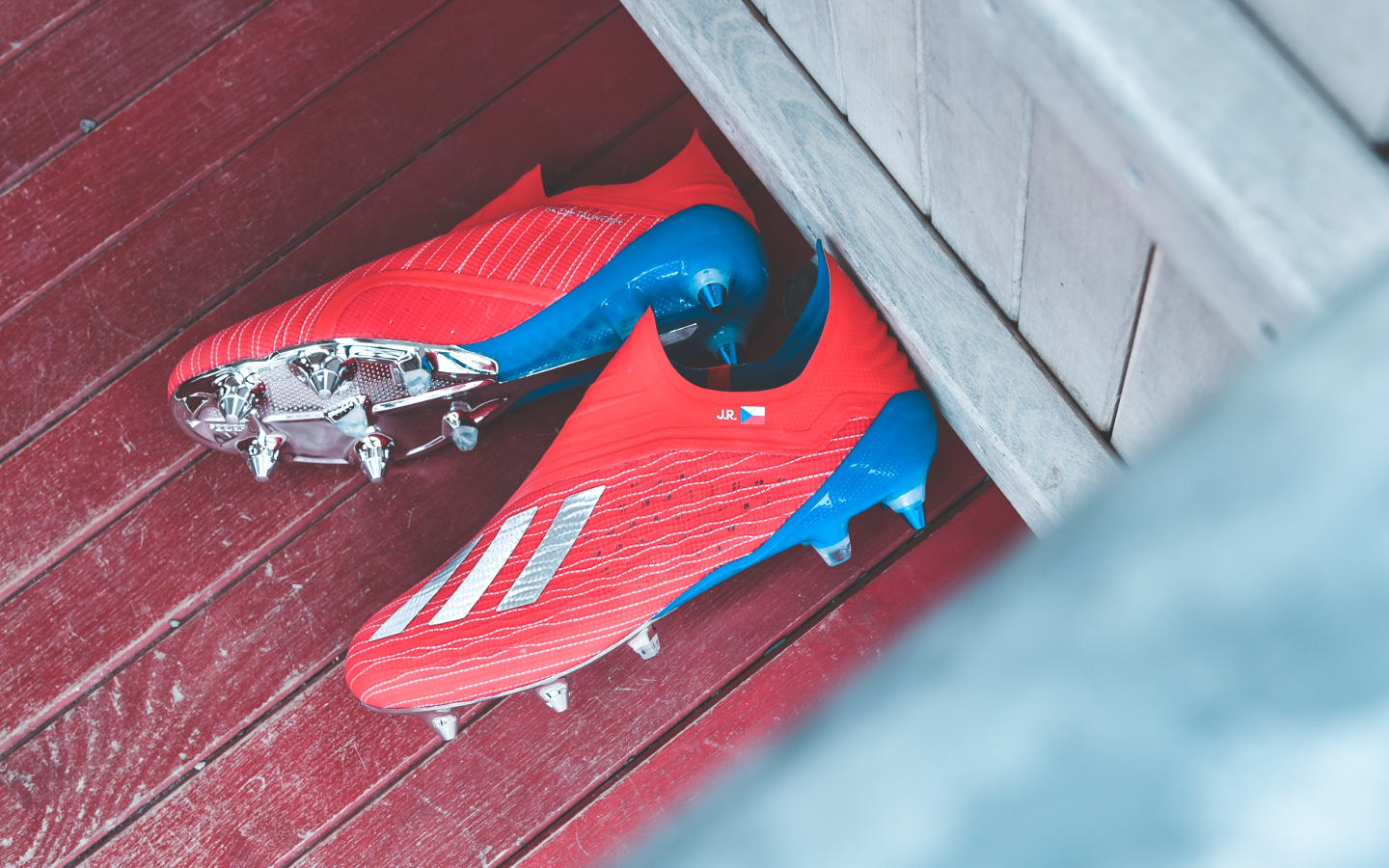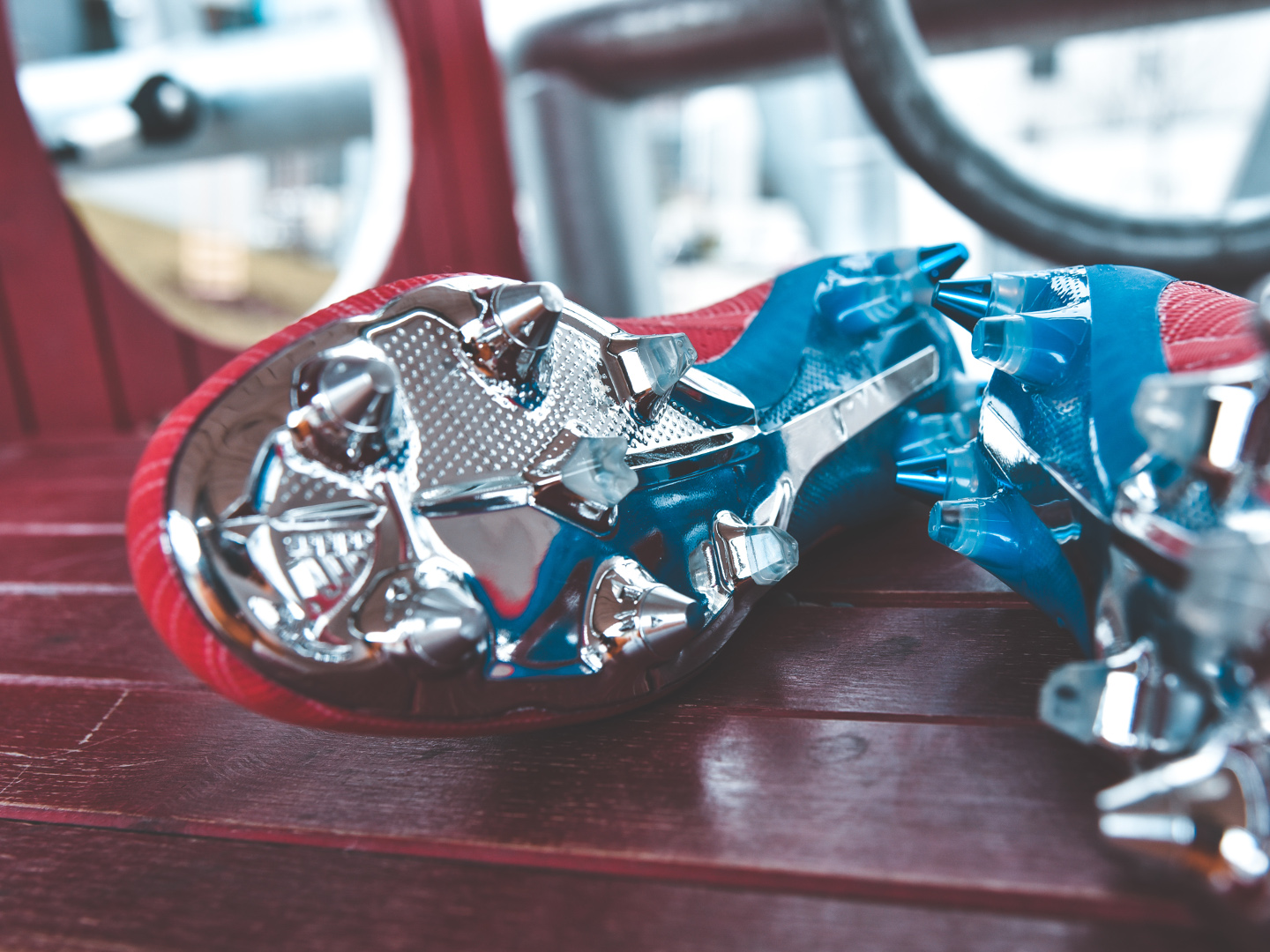 You can get these football shoes from the new Exhibit Pack, dedicated to all the creators, at Top4Football.
Mikoláš Bartoš – Top4Football.