Product number
928483-141
Total review
4.25 out of 5 Stars
---
We'd love to read your opinion
Your review will help us and others to buy this product.
Add review
---
Miloslav Škrabátko

18. 10. 2019

Igor Gavalier

15. 8. 2019

Lars Fröhlich

24. 7. 2019

Pavel Kacafírek

1. 3. 2019
Ask us whatever you want
We'll reply to your question the next working day at the latest.
Add question
---
We are happy that our products have good descriptions so nobody had to ask yet.
Added to cart:

Hooded sweatshirt Nike M NSW TCH FLC HOODIE FZ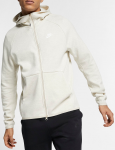 Buy products for additional 0 and get cheaper shipping. Buy products for another €150 and get free shipping
Buy for €200 and get a free gift.