Hooded sweatshirt Nike M NK HD PO FLC NPC
Hooded sweatshirt Nike M NK HD PO FLC NPC
Sold out
We are sorry but that product is currently sold out. Take a look at more recent models currently available.
Product number
BV5572-451
Dri-FIT
The technology of high-performance materials which quickly transports moisture from the body to the fabric surface. Athlete's so dry and comfortable.
---
No reviews for this product yet
---
No one has asked about this product yet.
Added to cart:

Hooded sweatshirt Nike M NK HD PO FLC NPC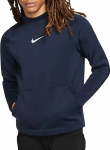 Buy products for additional 0 and get cheaper shipping. Buy products for another €150 and get free shipping